TOKYO
• Tsukiji Fish Market
• Asakusa Kannon
• Nakamise Souvenir Street
• Odaiba Park
• Rainbow Bridge
• Tokyo Tower
• The Statue of Liberty
• Gundam • Tokyo Disneyland
MOUNT FUJI REGION
• Mount Fuji
• Fruit-picking (seasonal)
MATSUMOTO
• Matsumoto Castle
TAKAYAMA
• Miyagawa Asa-ichi Market
• Sannomachi
SHIRAKAWA-GO
• Ogimachi Gassho Village
KANAZAWA
• Kenroku-en Garden
• Kanazawa Castle
KYOTO
• Sannenzaka Shopping Slope
• Kiyomizu Temple
• 20 minutes Bullet Train (Kyoto – Shin Osaka)
OSAKA
• Universal Studios
• Dotonbori
• Shinsaibashi
KANSAI
• Rinku Chelsea Premium Outlets
Meals
• 6 Breakfasts, 4 Lunches, 3 Dinners
Accommodation
• 6 Nights Hotel Stay
Assemble at Singapore Changi Airport and begin your holiday with a pleasant flight to to Japan.Note: SQ 638 2355/0800 may replace SQ 636 at times.

Meals On Board
Upon arrival, meet and greet by our local representative. Our Tokyo sightseeing will include a visit to the Tsukiji Fish Market, one of the super famous delightful gourmet town. Thereafter, proceed to Asakusa Kannon Temple with a history of more than 1,300 years. Its gate has two famous figures named "The Guardian of Thunder" and the "God of Wind"; be charmed by the traditional souvenir shops along Nakamise Souvenir Street. Stop by Odaiba Park where you can take photos of Rainbow Bridge, Tokyo Tower and The Statue of Liberty. See the animation mobile suit "Gundam".

Lunch (Japanese Set Lunch)
Day 3TOKYO: TOKYO DISNEYLAND
A whole day of excitement awaits all at the thrilling Tokyo Disneyland (admission included). Armed with a Passport Ticket with unlimited rides, explore Toontown, World Bazaar, Adventureland, Fantasyland, Tomorrowland or Critter Country with attractions like the Splash Mountain which will bring fun-seekers into a world of imagination, adventure and fantasy or venture into the mystical and romantic world of DisneySea where adventure and imagination set sail. Note: You can choose not to participate in the full day Disneyland fun; deduct S$50 per adult / S$40 per child. You will need to make your own arrangement on this free at own leisure day.

Breakfast
Day 4TOKYO - MOUNT FUJI – MATSUMOTO
Begin the day with an excursion to Mount Fuji and the Lake District. Ascend Japan's most magnificent mountain, Mount Fuji (Mt. Fuji's 5th level will be subjected to weather conditions). After lunch, proceed for fruit-picking (seasonal). Thereafter, proceed to Matsumoto Castle (entrance fee excluded), one of Japan's premier historic castles for a panoramic view of the Surroundings.

Breakfast / Lunch (Japanese Set Lunch) / Dinner (8 Course Kaiseki Dinner)
Day 5MATSUMOTO – TAKAYAMA – SHIRAKAWA-GO – KANAZAWA
Today, visit Miyagawa, and see the traditional countryside Asa-ichi Market. Continue to stroll along the narrow street of Sannomachi (the old street of Takayama); it still retains the elegance of an Edo period township of 400 years ago where rickshaws are wheeled throughout the town. Therefter, visit Shirakawa-go Ogimachi Gassho Village. This tranquil mountain village of 113 buildings was registered in 1995 as a UNESCO World Heritage Site. Its architectural design is known as "gassho-zukuri" (a house with a thatched gable roof, so named because of its shape resembling hands clasped in prayer: "gassho"), and slopes at a steep angle of 60° for protection against heavy snowfall in winter.

Breakfast / Lunch (Toppanyaki Lunch) / Dinner (Japanese Set Dinner)
Day 6KANAZAWA – KYOTO – OSAKA
After breakfast, visit Kenroku-en Garden (admission included), ranked as Japan's top three gardens. The name refers to a renowned garden from China's Song Dynasty that requires 6 attributes for perfection: seclusion, spaciousness, artificiality, antiquity, abundant water and broad view. See the majestic Kanazawa Castle (entrance fee excluded). Thereafter, visit a UNESCO World Heritage Site - Kiyomizu Temple (admission included), with a large veranda supported by hundreds of pillars on a hillside and was built in 1633. Stroll along Sannenzaka Shopping Slope and see many souvenir shops, handicrafts shops, kimono shops, restaurants, small cafés, etc. Get good bargains for souvenirs at affordable prices. Enjoy some time shopping at Kyoto Station before hitching a bullet train (admission included) to Osaka.

Breakfast / Lunch (Japanese Set Lunch) / Dinner (Yakiniku BBQ Dinner)
A day of endless fun awaits you at Universal Studios (admission included). With your passport ticket, you can explore the many attractions within the resort. Relive the many moments in hit movies – "ET", "Spiderman", "Back To The Future", "Terminator 2", "Jurassic Park", "Jaws" and more; revisit the excitement of each movie. Enjoy the thrilling roller coaster "The Hollywood Dream". Meet famous cartoon characters like Woody Woodpecker, Pink Panther, Snoopy & friends, Elmo's Sesame Street friends, Shrek, etc. Explore the shopping paradise "Shinsaibashi" and be amazed by the many shops and departmental stores selling trendy clothes, shoes, books, etc. Visit food paradise "Dotonbori", where many cafés, restaurants, street food stalls, etc. are located. See the colourful illuminated neon signboards by the Dotonbori Canals, with their mirror reflections on the water.Note: You can choose not to participate in the full day visit at Universal Studios; deduct S$50 per adult / S$40 per child. You will need to make your own arrangements on this free at own leisure day and meet the main group at the entrance of Universal Studios at designated time

Breakfast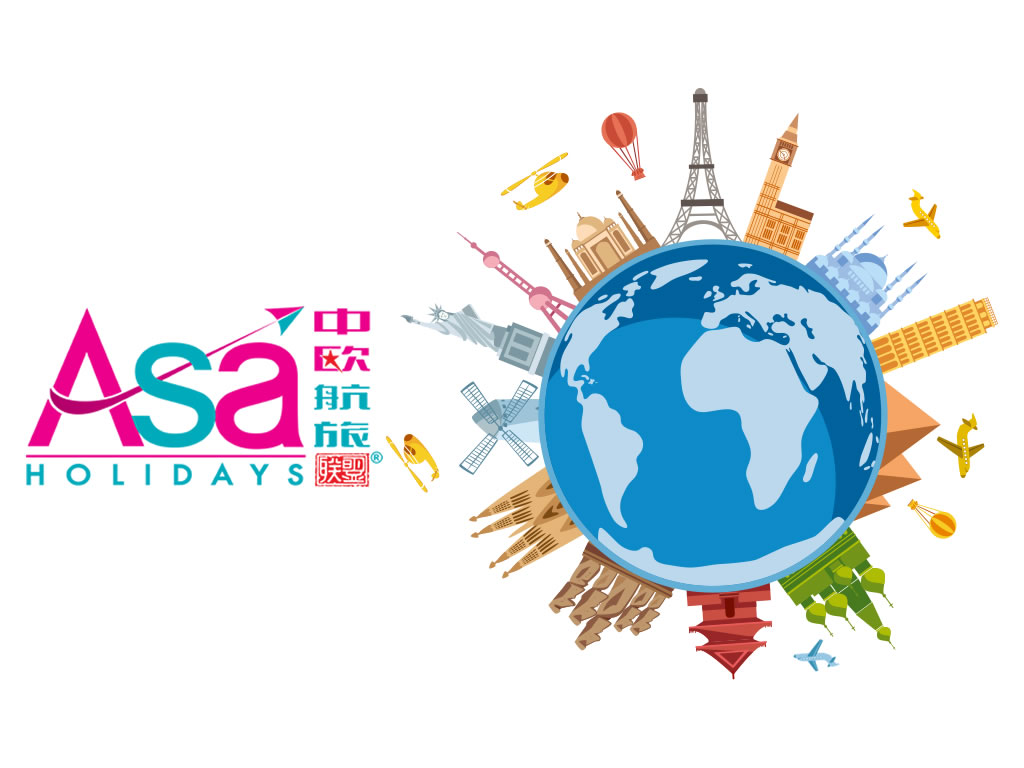 Spend the remaining day shopping at the US-originated full-scale Rinku Chelsea Premium Outlets, where you can get a wide range of branded merchandise at discounted prices. Popular brands include Coach, Elle, Gap, Gucci, Adidas, Nike, Timberland, Polo Ralph Lauren, Reebok, Dunhill, Valentino, Armani Exchange, Kenzo, D'urban, Salvatore Ferragamo, Hush Puppies, Zegna, United Colours of Benetton, Ellesse, Fila, Calvin Klein, Escada, etc. You will be transferred to the airport for the flight back to Singapore. We hope that you had a memorable vacation with ASA Holidays.

Meals On Board / Breakfast
集合于新加坡樟宜机场, 乘搭客机飞往 "日出之国" -日本。*注意:偶尔 SQ638(2355/0800 +1)将取代SQ636

飞机餐
抵达后,由当地导游迎接。我们的东京观光将包括到筑地鱼市场参观,这是超级有名的美食宜人镇之一。接着,前往拥有超过1300多年的历史的浅草观音寺,它的门前有一个名为 "雷之神" 和 "风之神" 的两个著名神像。接着,前往仲见世,两侧整齐林立的出售传统的纪念品。过后,到台场公园,在这里可远看彩虹大桥、东京塔及自由女神等。也将看到漫画里雄伟的 "机动战士"。

午餐 (日式午餐套餐)
早餐后,前往东京迪斯尼乐园*(含门票)。这是全亚洲独一无二,老少咸宜,合家欢乐的地方。手持护照票享受无限游乐设施。这里共分为 "世界乐园"、"冒险乐园"、"西部乐园"、"幻想乐园" 及"明日乐园",此五大乐园都各具特色。如飞溅山给玩者带来乐趣和幻想的世界。或到东京最新2001年秋天开幕的迪斯尼乐园隔邻的迪斯尼海洋世界。这里充满着探险、浪漫、幻想及欢乐的乐园。*注意: 如选择不参加东京迪斯尼乐园游, 可回扣$50(成人)/ $40(小孩)。您将自由活动于东京并自行安排活动。

早餐
开始新的一天游览富士山和湖区。登上日本最壮丽的山 - 富士山 (游富士山第五站,视天气状况允许)。前往水果园采摘水果 (依据季节安排)。此后,参观雄伟的松本城 (不含门票),这是日本最古老的木制城堡,也是四大城堡之一。

早餐 / 午餐 (日式午餐套餐) / 晚餐 (8道怀石料理晚餐)
早餐后,将到宫川朝市。这儿你可以看到传统的乡村。游览三町筋,像古迹般的狭窄老街道,并欣赏保存完好的传统日本民宅。也能看到高山阵屋(江户时代遗留下来的役所)。接着将前往联合国教科文组织指定之世界文化遗产之美-白川乡合掌村。在此,您可参观造型独特的房屋。合掌式的房舍,其屋顶往下斜垂60度,以防冬天厚雪重压而坍塌。

早餐 / 午餐 (日式陶板烧午餐) / 晚餐 (日式晚餐套餐)
早餐后,参观日本三大名园之首的 "兼六园", 是和式庭园的典范。名为兼六,因园中兼具有"宏大、幽邃、人力、苍古、水泉、眺望"等六大优点而著名。同时,将看到金泽城堡(不含入门票)。将前往UNESCO联合国世界文化遗产,由1633年德川家康建造的清水寺(含门票), 此寺的本殿也属国宝之一。接着,将到三年坂购物山坡,此街有许多礼品商店、和服商店、餐馆、茶亭及小吃亭等,您可在这儿慢步买些纪念品或品尝当地小吃。随着到京都新干线车站,乘搭子弹火车(含车票)前往大阪。

早餐 / 午餐 (日式午餐套餐) / 晚餐 (日式烤肉晚餐)
今日,将前往环球影城*(含门票)度过美好的一天。首个在美国以外开业的主题乐园,让你像可亲身地体验投入喜爱的影片情境中。园内的娱乐设施多数都是以热门电影作为主题。在特殊效果区可以见到如山洪爆发、摩西分红海、大白鲨及山崩地震的实况,五花八门,令人耳目一新。还有电影实录及逼真刺激的海战鱼雷爆炸和西部牛仔打斗等。同时,将到 "环球影城硬石餐厅",您可在这儿买到纪念品。接着,到神户著名的购物天堂 - 心斋桥,这儿有许多超级百货商场。接着到美食街 - 道顿堀,这儿您可看到及品尝到各种大阪街边小吃。*注意: 如选择不参加环球影城游可回扣$50(成人)/$40(小孩),当天将会是自由休闲的一日,您必须自己安排节目。之后,于指定时间再和主团在环球影城的入口处会和。

早餐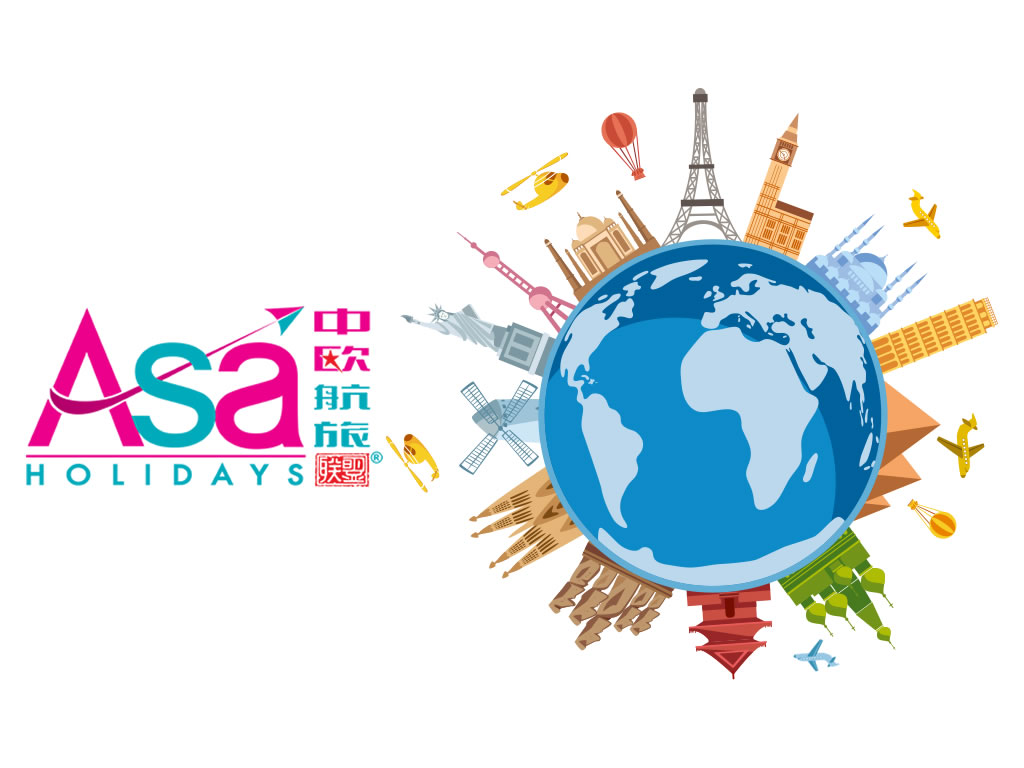 早餐后,将到临空名牌工厂直销中心购物,您可在这儿买到Coach, Gap, Gucci, Nike,Adidas, Timberland, Nike, Reebok, D'urban, Hugo Boss, Polo Ralph, Valentino等产品。告别难忘的日本旅程,送往机场乘坐飞机返回温暖家园,并希望您同中欧航旅共享美丽的回忆。

飞机餐 / 早餐
Useful Info
Note:
1. In the event of local religious festivals, unforeseen circumstances and/or bad weather conditions, the sequence of the itinerary may be changed or altered. Alternative attractions will be substituted without prior notice and/or at short notice in order to ensure a smoother journey and tour.
2. All bookings will be subjected to terms and conditions as stipulated in this brochure.
3. Admission and entrance ticket will be included when specified.
4. Minimum group size of 16 passengers is required for a confirmed departure. Group size of 15 and below will solely be at the discretion of ASA Holidays and passengers need to accept the arrangement.
5. Tour is conducted in Mandarin.
6. All hotel ratings are based on local standards. In the event that accommodation in the stated hotel is unavailable, it will be replaced by another hotel of similar standards.
7. During major events, accommodation may not be in the city mentioned
8. ASA Holidays recommends you to buy travel insurance for your travel to ensure coverage.
9. All flights are subject to change without prior notice
10. In the event of discrepancies between English and Chinese itinerary, please refer to English version.
11. Room types are based on run of the house and allocated by respective hotels. ASA Holidays will not be responsible for the differences of the room allocated.
12. For groups of 26 passengers and above, we will have a tour manager to accompany the tour throughout.