Highlights :
⭐No shopping Pure Travel
⭐Local 5-star Hotel in Xi'an
⭐Rich Humanistic and Natural Attractions
⭐Terracotta Warriors and Horses of Qin Shihuang
⭐Up Mt. Huahsn by Cable Car
⭐Hukou Yellow Waterfall
⭐ Beautiful Danxia Landscapes - Wave Valley
⭐Yellow Emperor Mausoleum
Day 1DAY 1: SINGAPORE – XI'AN
Assemble at Singapore Changi Airport for your flight to Xi'an. Upon arrival, the Local tour guide will pick you up and send you to the hotel for check in.

Meals On Board
Day 2DAY 2: XI'AN – HUASHAN
After breakfast, tour coach to Lintong. Upon arrived, you will visit famous [Terracotta Warriors and Horses of Qin Shihuang] ( ECO car + earphones ). Qinshihuang Terracotta Warriors and Horses Museum is a national museum, known as "the eighth wonder of the world" and "the treasure of ancient human spiritual civilization". After lunch, proceed to Huashan and check into Huashan Hotel.

Breakfast / Lunch / Dinner
Day 3DAY 3:HUASHAN – HUKOU
After breakfast, go to Huashan Scenic Area. Since ancient times, Huashan has been the most dangerous mountain in the world, includes cable car+green car rides. The Chinese word" Hua" originated from Huashan. Therefore, Huashan has the name of "the root of China". Huashan is the holy land of Quanzhen sect, the mainstream of Taoism. After the tour, head to Hukou.

Breakfast / Lunch / Dinner
Day 4DAY 4: HUKOU – YAN'AN – JINGBIAN
After breakfast, proceed to visit Hukou Waterfall, which is the second largest waterfall in China and the largest yellow waterfall in the world. Afterwards, visit the local characteristic dwellings Cave Dwellings, an ancient living form of residents on the Loess Plateau in northern China. The Chinese people creatively use the favorable terrain of the plateau to live in cave dwelling buildings called green buildings. After lunch, visit Zaoyuan which used to be the seat of the Secretariat of the Central Committee of the Communist Party of China. The Secretariat of the Central Committee of the Communist Party of China was moved here from Yangjialing. Then drive to Jingbian and stay at Jingbian Hotel at night.

Breakfast / Lunch / Dinner
Day 5DAY 5: JINGBIAN – XI'AN
After breakfast, depart for the "China Geography" magazine as one of the "Ten Most Beautiful Canyons in China" and won the "Top Ten Most Beautiful Landscapes of the Yellow River in China" award. Wave Valley which is a Danxia Landscape with a huge scale and a huge area. According to the research, the formation of Danxia landform should take several million years and existed in the Paleozoic Era. After lunch. Head to the Mausoleum of Yellow Emperor, which is said to be the mausoleum of Xuanyuan Yellow Emperor, the ancestor of the Chinese nation. According to legend, it was created in the Han Dynasty and has been repaired in successive dynasties. Then returen to Xi'an and check in hotel.

Breakfast / Lunch / Dinner
Xi'an City Wall is the largest and well-preserved ancient city wall in China. Then visit Bell and Drum Tower, which is a landmark building in Xi'an. It is two Ming Dynasty buildings echoing each other, which is magnificent. Xi'an Drum Tower is the largest existing Drum Tower and Bell Tower are a pair of twin brothers, only half a mile apart, reflecting each other. When it comes to the authentic snacks in Xi'an, we must mention Yongxingfang. Guests can taste all kinds of food in Yongxingfang by themselves.

Breakfast / Lunch / Dinner
After breakfast, visit Xi'an Museum, known as the "Treasure House of China". It has rich above-ground and under-ground cultural relics, forming the unique historical and cultural features of Shaanxi. Proceed to Big Wild Goose Pagoda Square. The whole square is divided into three equal parts with the Big Wild Goose Pagoda as the centrual zxis. At the southern end of the square, you can see landscapes such as "waterscape waterfall", "theme waterscape" and "viewing platform are set up. The Big Wild Goose Pagoda is located inside Great Ci'en Temple Area (without climbing the pagoda). In the third year of Yonghui iTang Dynasty, Xuanzang presided over the construction of the Big Wild Goose Pagoda and preserve the Buddhist scriptures and statues brought back to Chang'an via the Silk Road. The Big Wild Goose Pagoda combines the architectural form of ancient Indian Buddhist temples with evidence of Chinese culture.

Breakfast / Lunch / Dinner
Day 8DAY 8: XI'AN – SINGAPORE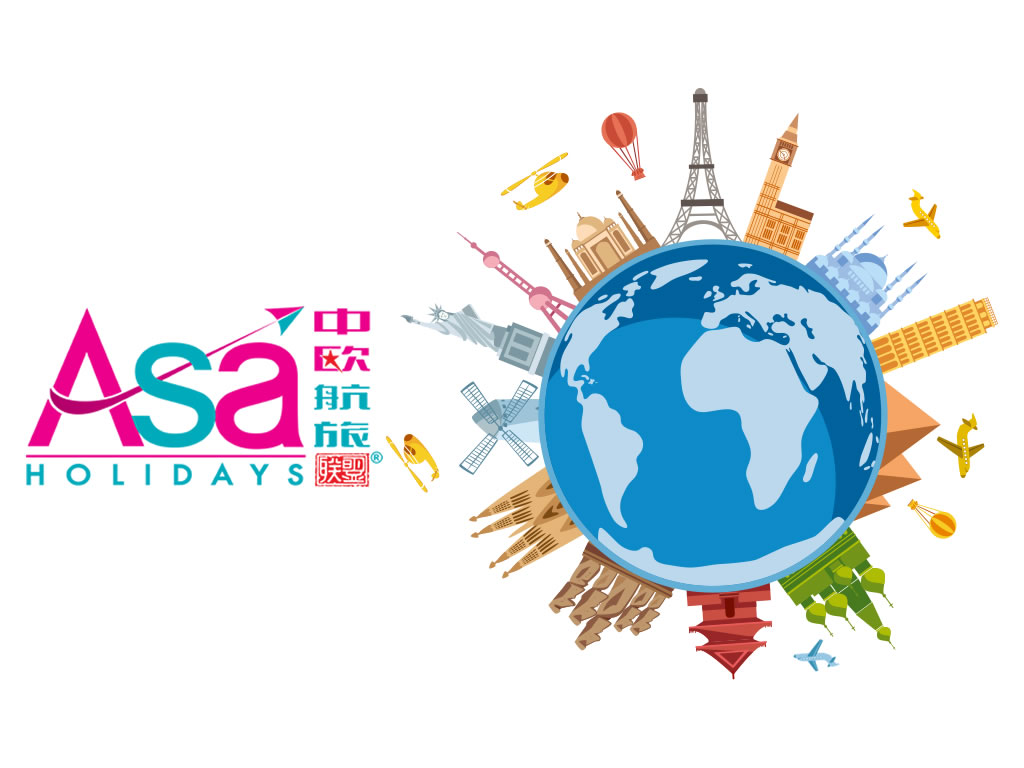 Early in the morning, transfer to airport for your international flight back to Singapore.We hope you have a wonderful and enjoyable journey with ASA Holidays !Additional Tours: RMB 600/pax Night tour to the Da Tang Everbright City + Hancheng Lake Relics Park + Daming Palace Danfengmen Relics Museum + Food Museum + Shadow puppet show.

Meals On Board
抵达西安机场后,导游司机接机,将大家送到酒店休息。

飞机餐
Day 2第二天:西安 - 华山 (2H) 经典奇迹今朝重看
早餐后,驱车前往临潼,抵达【秦始皇兵马俑】电瓶车+耳机,秦始皇兵马俑博物馆为首批国家AAAAA级旅游景区 、首批国家博物馆。它既继承了战国以来中国的陶塑传统,又为唐代塑造艺术的繁荣奠定了基础,起着承上启下的作用,被誉为"世界第八大奇迹"、"人类古代精神文明的瑰宝"。午餐后前往华山,入住华山酒店。

早餐 / 午餐 / 晚餐
Day 3第三天:华山-壶口(5H) 天下第一奇险山
早餐后,前往华山景区,自古华山一条路,天下第一奇险山【西岳华山】含缆车+环保车,中华之"华"源于华山,由此,华山有了"华夏之根"之称 。华山是道教主流全真派圣地,为"第四洞天",也是中国民间广泛崇奉的神只,即西岳华山君神。游览完毕后前往壶口。

早餐 / 午餐 / 晚餐
Day 4第四天:壶口-延安(1H)-靖边(3H)缅怀历史,学习延安精神
早餐后,前往游览 【壶口瀑布】河口收束狭如壶口,故名壶口瀑布;是中国的第二大瀑布,世界上最大的黄色瀑布。在这里您可以感受四大自然奇观 "水底冒烟""彩虹通天""群龙戏浪""谷涧起雷"。之后参观当地特色民居【窑洞】,中国北部黄土高原上居民的古老居住形式,中国人民创造性利用高原有利的地形,凿洞而居,创造了被称为绿色建筑的窑洞建筑。午餐后参观【枣园】,枣园曾经是中共中央书记处所在地,中共中央书记处由杨家岭迁驻此地。之后驱车前往靖边,晚上入住靖边酒店。

早餐 / 午餐 / 晚餐
Day 5第五天:靖边-西安(5H) 大自然的鬼斧神工
早餐后,出发前往被《中国地理》杂志评为"中国最美十大峡谷"之一,荣获"中国黄河十大最美景观"奖。【波浪谷】它是当地规模巨大、占地面积巨大的丹霞景观。根据研究,丹霞地貌的形成应该经过几百万年,并且存在于古生代。午餐后前往【黄帝陵】,传为中华民族始祖轩辕黄帝的陵墓。相传创自汉代,历代均有修葺。桥山巅为皇帝陵墓和祭亭,陵前有汉武帝祈仙台。之后返回西安入住酒店。

早餐 / 午餐 / 晚餐
【西安城墙】是中国现存规模巨大、保存完整的古代城垣,长度列全国第二。之后参观【钟鼓楼】钟鼓楼是西安的标志性建筑物,是两座明代建筑遥相呼应,蔚为壮观。西安鼓楼中国现存较大的鼓楼,东与钟楼相望,横跨北院门大街之上。鼓楼和钟楼是一对孪生兄弟,相距仅半里,互相辉映,为古城增色。【永兴坊】说到西安的地道小吃,就不能不提到永兴坊,客人可自行在永兴坊品尝美食。

早餐 / 午餐 / 晚餐
早餐后,【西安博物馆】被誉为"华夏宝库",具有丰富的地上地下文物,形成了陕西独特的历史文化风貌。【大雁塔广场】整个广场以大雁塔为中心轴三等分,中央为主景水道,左右两侧分置"唐诗园林区"、"法相花坛区"、"禅修林树区"等景观,广场南端设置"水景落瀑"、"主题水景"、"观景平台"等景观。【慈恩寺大雁塔】大雁塔位于大慈恩寺内,你将入内参观(不登塔)。唐永徽三年,玄奘为保存经丝绸之路带回长安的经卷佛像,主持修建了大雁塔。大雁塔作为现存较早、规模较大的唐代四方楼阁式砖塔,融合了古印度佛寺建筑形式和华夏文化物证。

早餐 / 午餐 / 晚餐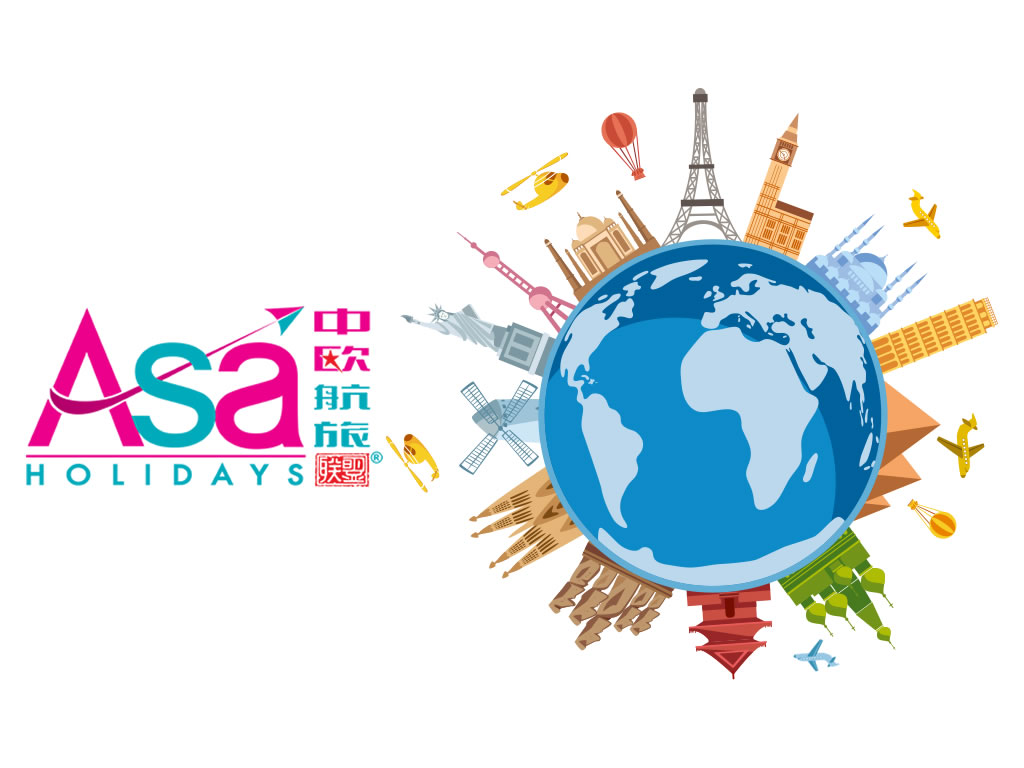 凌晨时分,送机飞返新加坡。我们希望您和中欧航旅共同度过这段美妙愉快的时光!保证自费:RMB600/人夜游大唐不夜城 + 汉城湖遗址公园 + 大明宫丹凤门遗址博物馆 + 美食博物馆 + 皮影戏表演:

飞机餐
Visa
Filipino: Yes
Australian: Yes
American: Yes
Indian: Yes
Chinese: No
Singaporean: No
Indonesia: Yes
Malaysian: Yes
*Please note that the above visa information should be used as a reference without warranties.
Tipping
A gratuities fee will be given to the guide & driver in reciprocation for the service rendered.
Tipping Guideline:
Guide and driver: RMB30 person / per day e.g.8 days =RMB240/ Pax
Useful Info
Remark:
.In the event of local religious festivals, unforeseen circumstances and/or bad weather conditions, the sequence of the
itinerary may be changed or altered. Alternative attractions will be substituted without prior notice and/or at short notice
in order to ensure a smoother journey and tour.
· All bookings will be subject to the terms and conditions stipulated in this brochure.
· Admission and entrance ticket will be included when specified.
· Minimum group size of 10 passengers is required for a confirmed departure. Group size of 10 and below will solely be at the discretion of ASA Holidays and passengers need to accept the arrangement.
· The tour is conducted in Mandarin.
· All hotel ratings are based on local standards. In the event that accommodation in the stated hotel is unavailable, it will be replaced by another hotel of similar standards.
· During major events, accommodation may not be available in the city mentioned.
· ASA Holidays recommends you to buy travel insurance for your trip to ensure coverage.
· All flights are subject to change without prior notice.
· In the event of discrepancies between English and Chinese itinerary, please refer to the Chinese version.
· Room types are based on the run of the house and allocated by respective hotels. ASA Holidays will not be responsible for the differences in the room allocated.
· Participation of optional tours will be at passengers' own choice and expenses.
· Gratuity: A nominal fee of RMB 30 per person per day will be given to the guide and driver in reciprocation for the service rendered.