TAIPEI
• Shihlin Night Market
• Shi Fen Old Street
• Chiufen
• Taipei 101
• Da Dao Cheng Old Street
• Ximending
HUALIEN
• Qi Xing Lake
• Taroko National Park
TAITUNG
• Mr Brown Avenue (Bike Riding
Experience)
• 5*Hot Spring Hotel
KAOHSIUNG
• Fong Yi Tutorial Academy
• Wei Wu Ying Painted Community
• Cijin Island
NANTOU
• Sun Moon Lake by Cruise
• Ji Ji Old Street
• Wen Wu Temple
• Stay 5*Hotel @Sun Moon Lake
TAICHUNG
• Feng Jia Night Market
• Rainbow Village
• MISO Brewing Cultural Centre
Enjoy a Leisurely Ride on Taiwan High Speed Rail to Taipei.
Enjoy a Scenic Train Ride Along the East Coast.
Enjoy full day Taipei Free & Easy
MEALS
8Breakfasts / 5 Lunches / 4 Dinners
Accommodation
5*Hotels Stay
Day 1SINGAPORE ✈ TAOYUAN AIRPORT – TAIPEI
Assemble at Singapore Changi Airport and begin your holiday with a pleasant flight to Taiwan. Enjoy a High Speed Rail Ride from Taoyuan to Taipei. Upon arrival, proceed to Taipei's most popular Shilin Night Market and enjoy an evening of shopping and tasting of delicious local snacks.

Meals On Board
Day 2TAIPEI – YILAN – HUALIEN
After breakfast, visit the famous Shifen Old Street, where you can make your wish upon the sky lantern at your own expenses (Subject to weather conditions). Continue to Chiufen, a prosperous hillside village with many tea houses and shops selling traditional souvenirs and local snacks. Thereafter, travel to Hualien by Train. Next, proceed to a starshaped lake terrain - Qi Xing Lake where visitors can have a wonderful stargazing by the sea experience.

Breakfast / Dinner (Aboriginal Cuisine)
After breakfast, visit one of the country's top destinations Taroko National Park to admire various geological marvels such as swallow Grotto (Tourists are required to wear hard hats) and Changchun Shrine. Next, visit Lingzhi Centre. Thereafter, visit Taitung Mr Brown Avenue where the picturesque vast tracts of rice fields and blue skies are responsible for producing the most prized rice in Taiwan. You will have your Bike RidingExperience here. (Two person will be sharing one bicycle). Tonight, indulge and relax with your stay at Taitung 5* Hot Spring Resort. Note: Please bring your own swimwear & cap.

Breakfast / Lunch (Linzhi Speciality Cuisine ) / Dinner
After breakfast, transfer to Kaohsiung Feng Yi Tutorial Academy, the largest academy in the Qing Dynasty. The ancient Qingyuan Academy covers a wide area. To ensure that visiting an old building is not a dull experience, adorable molded statues have been placed in many spaces in order to return the building to its original historic setting and recreate the appearance of the old school. You can take photos with the cute statues and also learn about the history of the Qing Dynasty official uniforms. Next, visit Pearl Culture Centre. Thereafter, proceed to Wei Wu Ying Painted Community, claim the biggest mural in Asia. Be awed by the magnificent wall murals, with the tallest mural reaching up to 13 storey tall. It's definitely a place worth visiting. Continue to the Cijin Island, it is a must-visit destination that is famous for its historical and cultural site. Some attractions on the island includes Cihou Lighthouse, Cihou Fort, etc. Noted: In the event when Fong Yi Tutorial Academy is not available, it will be replaced by Hong Mao Gang Cultural Park.

Breakfast / Lunch (New Taiwan Cuisine) / Dinner (Taiwanese Cuisine)
After breakfast, proceed to explore Nantou Ji Ji Old Street. It's a simple old railway station built with wood, located in countryside small town, which had attracted many visitors and photographers to its unique beautiful heritage that serves as a perfect outdoor backdrop. We will head to Sun Moon Lake. Enjoy a short cruise around the lake (Subject to weather conditions). Next, visit Wen Wu Temple. Tonight, check in to 5* Fleur de Chine Sun Moon Lake Hot Spring Hotel and have an exquisite buffet dinner in the hotel. Note: During any major events, Fleur de Chine Sun Moon Lake Hot Spring hotel is not available it will be replaced with hotel of the same category.

Breakfast / Lunch (Chicken Cuisine) / Dinner (Hotel Buffet )
This morning, we will visit the Aboriginal Products shop before going to Taichung Rainbow Village. A colorful and interesting painted roadway with colorful animation. Next, visit Miso Brewing Cultural Center which is about 70 years old. Here you can learn about the culture, the variety, the way of eating, and method of making. Currently, there is a Miso DIY where you can experience the fun of food brewing. In the evening, we will go to Feng Jia Night Market for a wonderful time shopping and bargaining for accessories, clothes and etc.Noted: If Miso Brewing Cultural Center is closed, it will be replaced by Taiwan Balloons Museum (DIY balloons).

Breakfast / Lunch (Shaozu Cuisine)
After breakfast, we will visit the Taipei's tallest skyscraper-Taipei 101 World Building (viewing gallery ticket at own expense). Stop at Tian-Lu Arts Center before going for lunch, a special lunch arrangement at Hanlai Harbour City Seafood Buffet Parkway. It is the most popular buffet restaurant in Taiwan, famous for rich seafood dishes, exquisite meals and fresh ingredients. Next, journey to Da Dao Cheng Street, where many old buildings had turned into design boutiques and cool cafes. Soak yourself in the historic vibes and taste the traditional snacks along the street. Tonight, immerse yourself in the vibrant ambience at Ximending.

Breakfast / Lunch (Hanlai Harbour City Seafood Buffet Parkway)
Today, explore Taipei at your own place.

Breakfast
Day 9TAIPEI – TAOYUAN AIRPORT ✈ SINGAPORE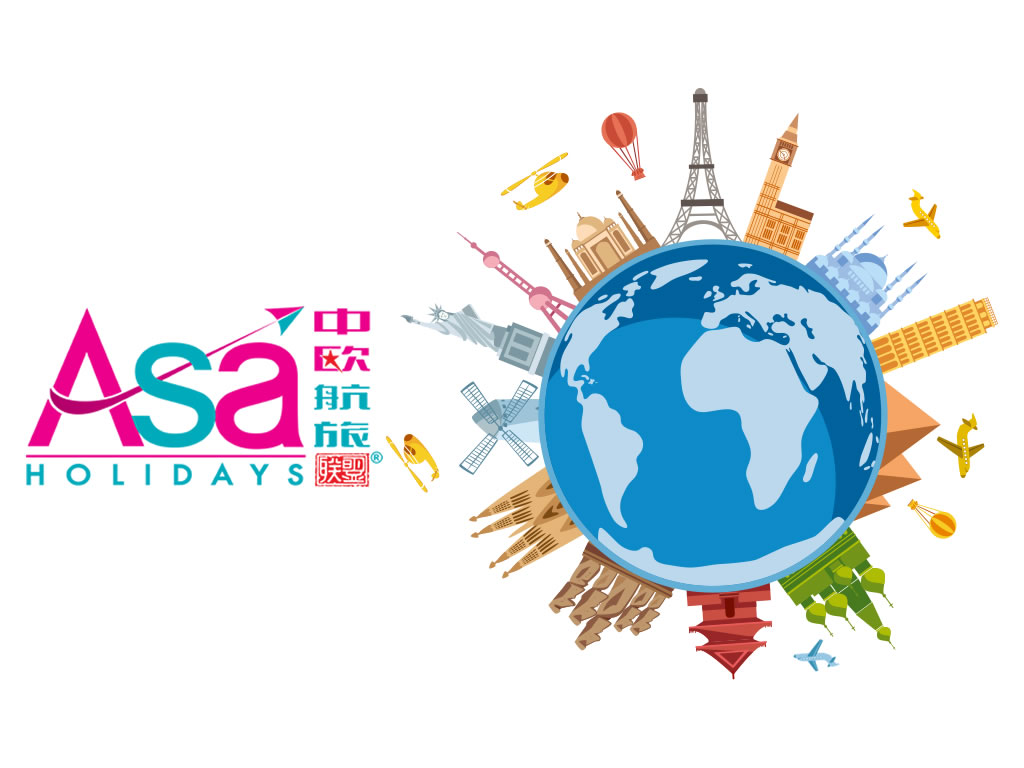 In the morning, if time permits, enjoy last-minute shopping. Then you will be transferred to the airport for the flight back to Singapore. We hope that you had a memorable vacation with ASA Holidays.Note:

Meals On Board / Breakfast
集合于新加坡樟宜机场,搭乘豪华客机飞往美丽宝岛台湾。抵达后,将由专业的导游接机启程前往桃园高铁站,体验高铁之旅到台北。接着到台北最大规模的士林夜市,商品价廉物美,货品齐全。这里可品尝到豪大鸡排及大饼包小饼等美食。

飞机餐
早餐后,前往十分老街,在这街道上,您能在十分老街的铁路上漫步,放天灯(自费及视天气状况) 把您的愿望写在色彩鲜艳的天灯上,慢慢看着它从铁路升上天。续程前往九份,昔日的金矿产区,如今已变成了生机勃勃的山城小镇。在这复古的小镇里,有著各式各样的道地美食及纪念品让您带回去当手礼。随后,将乘坐火车沿着东部海岸线前往花莲。接着,前往游览以星星状的湖泊地形而闻名的七星潭,感受这里蔚蓝洁净的海水和清晰可见的海浪声。

早餐 / 晚餐 (原住民料理)
早餐后,前往太鲁阁国家公园,展开一段震惊的太鲁阁悬崖壁峡谷之旅。此段有鬼斧神工的路段,风景之胜为世上罕有。参观台湾八景之一的燕子口(注:参观需配戴工程安全帽)及长春祠。随着前往灵芝茶艺馆。下一站前往一条没有电线杆的翠绿天堂路 - 伯朗大道。台东县池上乡的一条田园小路,因拍摄了伯朗咖啡的广告而广受欢迎,被誉为是一条「翠绿的天堂路」。体验骑脚踏车 (两人骑一台脚踏车),让您亲身体验一望无际的广阔稻田,让心灵远离喧哗都市。今晚您将入住舒适的五星级温泉饭店,您将有机会体验泡温泉SPA的乐趣。饭店里也有许多娱乐设施让您渡过一个轻松的夜晚。(注:旅客请携带泳衣及泳帽)

早餐 / 午餐 (灵芝养生餐) / 晚餐
早餐后,前往高雄凤仪书院,它被列为第三级古迹。在去年年底重新整修后,以不同的样貌再次出发。里头也多了不少表情逗趣的师生人偶,让原先给人刻板生硬的古迹多了点生动活泼的感觉。书院内所有师生及人像皆穿着古时候的衣服,来到这儿仿佛穿越时空见证古代的生活场景。参观珍珠养殖中心后,再前往卫武营彩绘社区,这是台湾少见可以一起欣赏这么多大型彩绘的作品,最高的甚至有达到13楼高度,特別喜欢的是把一排公寓外墙漆成热带鱼世界,把苓雅老旧社区重新喷上鲜豔的色彩,吸引游客来此拍照打卡。傍晚,将到旗津半岛,岛上很多景点像是炮台、灯塔等,让您慢慢体会这独特有的海港风情。(注:如遇到凤仪书院工休,则改为红毛港文化园区)

早餐 / 午餐 (新台湾原味) / 晚餐 (台式料理)
早餐后,我们将前往拥有七十几年历史-集集火车站。集集镇是一个依山傍水,风景秀丽的小镇。走在小镇里可以听到小火车的汽笛声在山谷中回荡,可以在集集老街上感受昔日风情。接着前往日月潭, 地形依山傍水,全潭以光华岛为界,北面如日,南面如月故明日月潭。我们也有机会乘船游日月潭(视天气而定)。再到位于日月潭山腰上,因供奉孔子,岳飞以及关羽而得名的文武庙。今晚, 将入住日月潭5*云品温泉酒店,且在酒店内享用自助式的晚餐。您可以好好的放松心情,享用饭店的设施,体验泡泉之乐。(注:如遇到日月潭云品温泉酒店客满,将以同等级酒店取代。)

早餐 / 午餐 (瓮窯鸡餐) / 晚餐 (五星级酒店自助餐)
早餐后,前往原住民特产中心。接着前往台中,带您到一条色彩缤纷、充满童趣彩绘的彩虹眷村。下一站来到味噌酿造文化馆,不藏私的,让您可以了解到,味噌的文化、种类、食用的方式以及制作的方法。当您了解后,文化馆目前也开放味噌DIY体验活动,让您可以亲身体验食品酿造的乐趣。另外,还有味噌料理DIY的解说,让您可以轻轻松松在家烹调味噌料理。晚上,前往游览热闹的逢甲夜市, 并品尝当地著名的传统美味小吃和购物商品。(注:如遇到味噌酿造文化馆休馆,则改为气球博物馆-手工气球DIY)

早餐 / 午餐 (邵族料理)
早餐后,参观台湾最高的摩天大楼-台北101(观景楼门票请自费)。途经将参观天禄艺术中心。午餐将特别安排汉来海港城海鲜自助百汇大餐为台湾人气第一名之自助餐厅,以丰富海鲜料理闻名,精致的餐食,新鲜的食材,让各位贵宾尽情享用台湾大餐。下一站将带您漫步到大稻埕老街,它拥有华丽的巴洛克式建筑、传统的闽南平房、明亮的红砖洋楼,不论是古蹟建筑、传统民俗、茶行、布行、中药材行、在地美食等,到处都有旧城的历史轨迹。晚上将游览年轻人最爱的西门町,这里集合时下年青人所有的最爱及流行服饰品。

早餐 / 午餐 (海港城海鲜料理)

早餐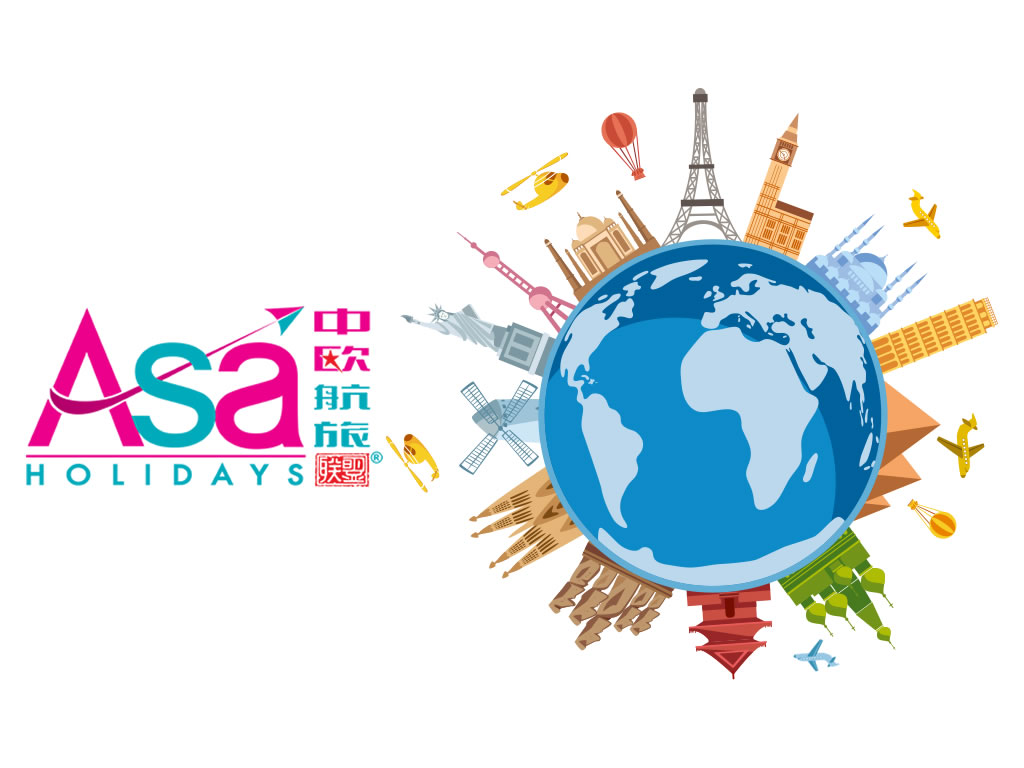 早餐后, 如时间允许,您可以做最后的购物。之后送往机场乘坐飞机返回温暖家园,并希望您同中欧航旅共享美丽的回忆。

飞机餐 / 早餐
Visa
Immigration procedures require all tourists to possess a passport with minimum 6 months validity from the day of departure. Singapore passport do not require a visa to Taiwan. For foreign passport, please ensure relevant visa is applied should you need one. It is necessary to bring along re-entry permit or air ticket to country of origin for passenger not holding Singapore passport. It is advisable to keep separately a photocopy of your travel document.
新加坡护照的旅客到日本旅游无需签证,持有外国护照的旅客请向本社职员查询有关的旅游签证.请确保您的护照至少有六个月的有效日期(按照出发日期开始计算)。非新加坡公民和永久居民必须携带出入新加坡许可证或回国的机票。
Weather
Spring (Mar – May): 15 – 25 °C / 春天 (三月–五月)
Summer (Jun – Aug): 25 – 33°C / 夏天 ( 六月–八月 )
Autumn (Sep – Nov): 13 – 20°C / 秋天 (九月–十一月)
Winter (Dec – Feb): 05 – 15°C / 冬天 (十二月–二月)
We suggest you to update the weather through news or internet closer to departure.
我们建议您在出发之前再次从新闻或网络查询天气预报。
Tipping
Tipping and Service Charges
Total Per Pax (Applicable for 2 years and above):
5D Taiwan Tour: NT$1000
6D Taiwan Tour: NT$1200
7D Taiwan Tour: NT$1400
8D Taiwan Tour: NT$1600
9D Taiwan Tour: NT$1800
Useful Info
1. In the event of local religious festivals, unforeseen circumstances and/or bad weather conditions, the sequence of the itinerary may be changed or altered. Alternative attractions will be substituted without prior notice and/or at short notice in order to ensure a smoother journey and tour.
2. All bookings will be subjected to terms and conditions as stipulated in this brochure.
3. Admission and entrance ticket will be included when specified.
4. Minimum group size of 16 passengers is required for a confirmed departure. Group size of 15 and below will solely be at the discretion of ASA Holidays and passengers need to accept the arrangement.
5. Tour is conducted in Mandarin.
6. All hotel ratings are based on local standards. In the event that accommodation in the stated hotel is unavailable, it will be replaced by another hotel of similar standards.
7. During major events, accommodation may not be in the city mentioned
8. ASA Holidays recommends you to buy travel insurance for your travel to ensure coverage.
9. All flights are subject to change without prior notice
10. In the event of discrepancies between English and Chinese itinerary, please refer to Chinese version.
11. Room types are based on run of the house and allocated by respective hotels. ASA Holidays will not be responsible for the differences of the room allocated.
12. Participation of optional tours will be at passengers' own choice and expenses.