Busan
• Songdo Skywalk
• Santorini Village
• Graffiti Street
• Jalgachi Fish Market
• International Market
• BIFF Square
Yeoju / Gangwon-Do
• Premium Factory Outlets
• Fruit Picking Session (Seasonal)
• Ski Equipment & Attire
• Blue Canyon Waterpark
Seoul
• Running Man Theme Park
• Gyeongbok Palace
• Presidential Blue House
• Korean Taekuk Ginseng Gallery
• Korean Cosmetics Showroom
• DFS
• N Seoul Tower
• Lotte World Adventure Park (Unlimited Passport Ticket)
• Dongdaemun Market
• Healthy Liver Showroom
• Shinchon Shopping Street
Jeju
• Seongsan Sunrise Peak
• Submarine
• Folk Village
• Yellow Canola
• Dongmun Wet Market
• PLAY K-POP
• Banana Milk Cafe
• Nanta Show
• Teseum Safari Museum
• Tangerine Farm
• Yongduam
• Mysterious Road
• Korean Local Produce Convenience Store
Meals
• 7 Breakfasts, 7 Lunches, 7 Dinners
Accommodation
• 7 Nights Hotel Stay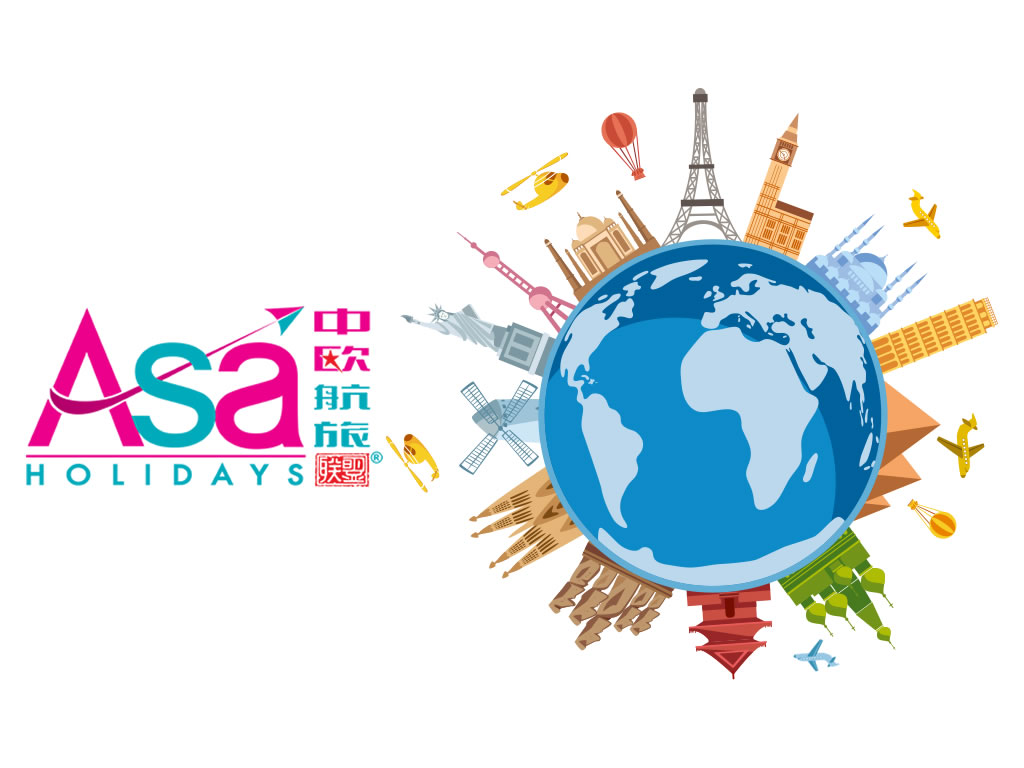 Assemble at Singapore Changi Airport and begin your holiday with a pleasant flight to Busan.

Upon arrival, meet and greet by local representative. The highlight from the 365-meter long Songdo Skywalk over the blue ocean, you can enjoy the magnificent view around. Visit to Santorini Village a pano view of the village. Famous for its brightly coloured terrace houses spread across the face of a steep hill looking out to the sea. Continue, visit to Graffiti Street is a hub for artists and arts students who constantly create projects to be exhibited at the village. The magical moment came and has fun posing and get your cameras clicking! Thereafter, visit to Jalgachi Fish Market is the Korea's largest seafood market and is where you can see the lifestyle of the indigenous Busan natives. Next, visit the International Market and BIFF Square that promotes the advancement of Korea's film industry, and also contributed to Busan's newly transformed district as an international cultural tourist city Hotel: Gyeongju Commodore Hotel or similar

Meals On Board / Lunch (Buffet) / Dinner (Gamja-Tang)
Day 3GYEONGJU - YEOJU -GANGWON-DO REGION
After breakfast, proceed to the US-originated Premium Factory Outlets and get good bargains on branded products such as Timberland, Nike, Adidas, Kenneth Cole, Giorgio Armani, etc. Continue for fruit pickingsession (seasonal). Thereafter, we drive to Blue Canyon Waterpark, a hot spring resort consisting of wave pool, flow pool, jacuzzi pool, aqua spray, lazy pool, etc. Note: Please bring swimwear and swim cap for Blue Canyon Waterpark.Hotel: Phoenix Park Resort / Vivaldi Park Resort or similar

Breakfast / Lunch (Army Stew ) / Dinner (Mushroom Steamboat))
Day 4GANGWON-DO REGION -SEOUL
Today, a wondrous and exhilarating snow experience awaits. Do not miss out on this fabulous opportunity to try out skiing, snow skiing equipment and attire are included (excludes gloves and goggles) and your guide will guide you through the finer points of this exciting winter sport. Take your time to master the strokes, or simply play with the snow. Next, immerse yourself in the beautiful Running Man Theme Park is a theme park at the heart of Seoul. Inspired by a popular TV variety show "Running Man'". Here provides various fun and activities for you, by completing missions with your teammates, you will feel like becoming the 8th member of Running Man. Continue, proceed Dongdaemun Market, a great shopping paradise where traditional open-air markets stand alongside modern shopping malls with fashionable clothing and accessories at inexpensive prices. Hotel: Lotte World Hotel; Sheraton D'Cube City Hotel or similar

Breakfast / Lunch (KRW10,000 Voucher) / Dinner (Shabu Shabu + Bibimbap)
Our Seoul city sightseeing will let all view the grandeur of the 40-acre Gyeongbok Palace, built in AD 1394 during the Chosun Dynasty. Drive pass the Presidential Blue House, the official home of South Korea's president. En route, stop at the Korean Taekuk Ginseng Gallery and Korean Cosmetics Showroomwhere Korea-manufactured beauty products are available at affordable prices. Next to the DFS, last but not least, have fun at Lotte World Adventure Park (Unlimited Rides Passport Ticket included)! Within this mega-complex lies an international hotel, departmental store, duty-free shops, sports complex and a skating rink. Lotte World offers enjoyment of every kind with something to offer for everyone and get to meet Lotte and friends. Note: A levy of S$200 or KRW185,000 will be collected from each passenger who leaves the Seoul City tour group.Hotel: Lotte World Hotel; Sheraton D'Cube City Hotel or similar

Breakfast / Lunch (Ginseng Chicken Soup + Abalone) / Dinner (KRW10,000 Voucher)
Day 6SEOUL – GIMPO ✈ JEJU
This morning, visit to a Healthy Liver Showroom, well-known for its health products such as cordyceps and huganbao miracle tonic. Next, thereafter, continue to N Seoul Tower, which sits atop Namsan Mountain. Seoul Tower offers panoramic views of Seoul and the surrounding areas. Drive to Korea's UniversityStreet also known as Shinchon Shopping Street, the trendiest place for the latest youth fashions. There are many interesting fashion boutiques, beauty salons and eating outlets in this area. In the early evening, board a flight to the romantic island of Jeju. Hotel: Nanta Hotel Jeju or similar

Breakfast / Lunch / Dinner (Dumpling Steamboat)
After breakfast, visit the Teseum Safari Museum. It is one of the first museums in the world to exhibit all sorts of teddy bears and stitched dolls including ones shaped like wildlife animals, marine animals, flowers, birds, and more. Continue the visit to Yongduam (Dragon Head Rock) and Mysterious Road where a vehicle can drive uphill with the engine off. Next, proceed to Dongmun Wet Market, where you can find seafood, local product, fruits etc. You can experience full of Korean culture and atmosphere at the market. Make your way to the Tangerine Farm where you can experience picking and tasting the tangerine (subject to seasonal conditions). After dinner, enjoy "NANTA" which has achieved outstanding global acceptance. It is a nonverbal stage performance which dramatises culinary art and customary Korean percussion.Hotel: Nanta Hotel Jeju or similar

Breakfast / Lunch (Fish Set) / Dinner (Korean Set)
Highlight of the day is the visit to UNESCO World Natural Heritage Site – the Seongsan Sunrise Peak. The Peak resembles a great ancient castle when seen from a distance. Its crater is surrounded by the volcanic ashes that were created when lava touched the cold sea more than 100,000 years ago. Next, hop on to a submarine (subject to prevailing weather conditions) and submerge into the ocean. Fromthe glass window, marvel at the interesting marine life. Continue, visit Jeju Folk Village, has restored the scenes of the village to that of the 1890s. The Village is the island's main tourist attraction where customs of the old days can be explored. You can appreciate the amazing scenic beauty of Jeju as well as experience the traditional culture. Proceed to newly digital "PLAY K-POP". Hologram concerts truly givethe excitment of actual live concert or better than being in one. PLAY K-POP also provides "Live 360,' a 360 degrees rotating real 3D animation video. It is so real that you might feel as if the 3D images went through your body. Visit the symbol in Jeju, Banana Milk Cafe and enjoy a bottle of banana milk, have fun posingpicture there! Thereafter, make our way to the Yellow Canola (You-cai) flowers farm, and you have some picturesque moment with the beautiful yellow field of flowers (seasonal). Enjoy last minute shopping at the Korean Local Produce Convenience Store, where locally manufactured goodies such as ginseng sweest, kimchi, seaweeds, honey citron tea, instant ramen, souvenirs etc.Hotel: Nanta Hotel Jeju or similar

Meals On Board / Breakfast / Lunch (Black Pork Bulgogi) / Dinner (Seafood Sashimi)
Transfer to the airport for the flight back home. Bid farewell to Jeju. We hope you had a memorable vacation with ASA Holidays and thank you for your support!

Meals On Board / Breakfast (Abalone Porridge )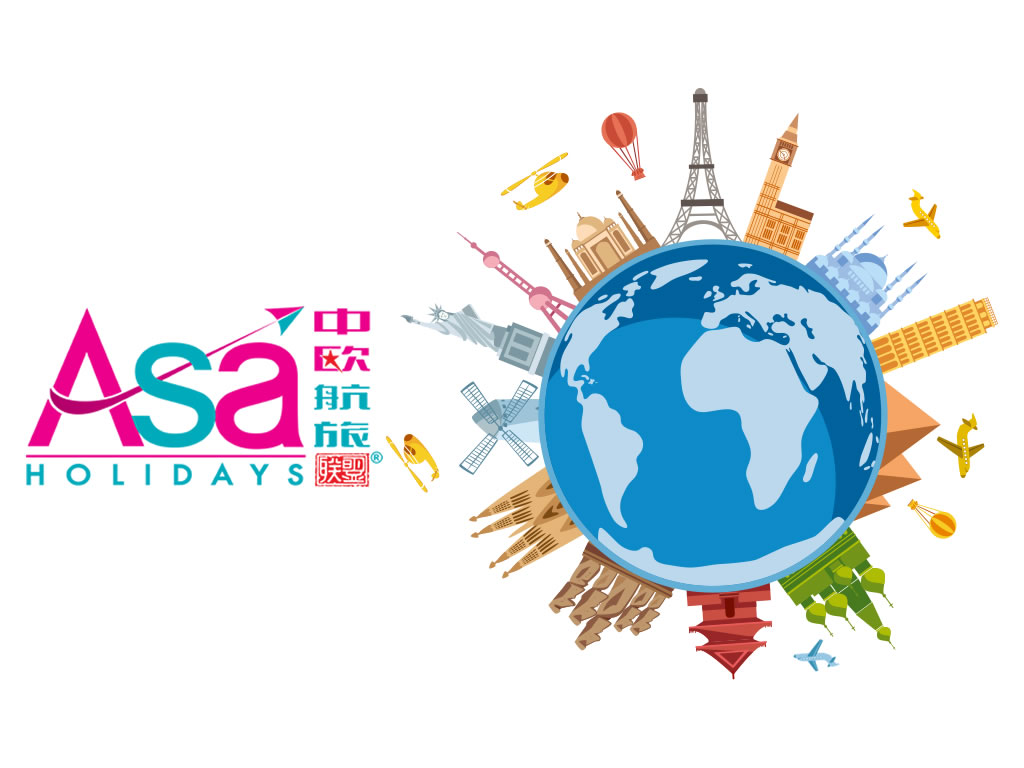 集合于新加坡樟宜机场, 乘搭客机飞往韩国首都-首尔。注: 如乘早晨航班的客人,将住宿1晚在首尔含早餐。

抵达后,由当地导游迎接。游览从蓝色海洋365米长的松岛天空步道,您可以欣赏到松岛海滩周围壮丽的景色。续程往,圣托尼里村的全景。以其鲜艳的排屋,分布在一个陡峭的山坡眺望大海。接着,继续参观艺术街,这是艺术家和艺术学生不断创造艺术品在村子里展出。神奇的时刻来了,摆出您漂亮的姿势,尽情的拍照吧!此后,参观鱼市场,这是韩国最大的海鲜市场,在这里你可以看到当地土人釜山的生活方式。顺着, 前往到国际市场和BIFF国际电影广场促进韩国电影产业的进步,也推动了釜山的新转换区为国际文化旅游城市。酒店:Gyeongju Commodore Hotel或同等级

飞机餐 / 午餐 (自助餐) / 晚餐 (马铃薯炖猪骨汤风味)
早餐后, 前往名牌直销购物商场。在这里您可以尽情的采购, 这里的产品物有所值。随着,前往水果园采摘水果 (依据季节安排)。路途将到蓝峡谷温泉乐园,您可体验泡温泉之乐。也可体验到健康浴、桑拿浴、世界上最长的流水池等。(请自备泳装, 泳帽)酒店:Phoenix Park Resort / Vivaldi Park Resort或同等级

午餐 (部队炖锅) / 晚餐 (香菇火锅)
令人振奋的滑雪经验,正等待着您。千万不要错过了这个机会。配套将含基本滑雪设备和服装(含滑雪配套包括滑雪衣服与用具,却不包含手套与护目镜)同时经验丰富的导师将引导您如何掌握各种滑雪的技巧,这个令人振奋的冬季运动。续程往Running Man主题公园是首尔中心的主题公园。受到流行的电视综艺节目"Running Man"的启发。这里为你提供各种有趣的活动,通过与你的队友完成任务,你会感觉自己成为Running Man的第8名成员。顺着,将前往东大门市场,一个伟大的购物天堂,传统的露天市场和现代化的购物中心,以便宜的价格购买时尚的服装和配件。酒店:Lotte World Hotel; Sheraton D'Cube City Hotel或同等级

早餐 / 午餐 (KRW10,000餐券,) / 晚餐 (涮涮锅 + 石锅拌饭)
早餐后,前往首尔市参观建于1394年的景福宫。专车经韩国总统府"青瓦台"。接着,驱车前往著名的高丽人参展览厅。高丽人参是韩国的国宝级产品。韩国人认为高丽人参是长生不老草,你可以亲睹各种高丽人参及人参制品。高丽人参分成3种如:为首的天参,地参和人参。它在中医药上占有很重要的位置,世界著名的<<本草纲目>>作者李时珍说人参可以延年益寿,大补元气,久服轻身延寿。韩国人也深信有此说法。您可在这儿买到高丽人参,高丽人参精,高丽人参丸等。随着来到著名的韩国化妆品展示厅,您将学习如何护理皮肤,也能购买到南韩出产的化妆品。继续在免税店购物,最后我们到韩国远近闻名的室内娱乐中心-乐天世界(含全日Passport游戏套票)。在这里团员可享受新奇的视听感觉,如地下探险船,西班牙海盗船,气球飞行等。还有许多紧张刺激的游乐设备与多姿多彩的表演节目,肯定让您玩得不亦乐乎。注:所有参加韩国配套的旅客们,旅客们不可在半途离团。导游将会向每一位自行离团的游客们索取新币200元或KRW185,000元。酒店:Lotte World Hotel; Sheraton D'Cube City Hotel或同等级

早餐 / 午餐 (人参炖鸡 + 鲍鱼) / 晚餐 (KRW10,000餐券)
这天将前往护肝宝专卖店,众所周知的保健产品如冬虫夏草和护肝宝奇迹补品。随着,前往坐落于南山上的首尔塔。在首尔塔上一睹首尔的美丽全景和周边地区。接着, 前往新村潮流街, 这儿也是首尔大学街; 许多学生和年轻人都到这儿逛街; 所以也叫"首尔潮流街"。这是年轻人聚会的场所。这儿的商店卖的是时髦的服装, 鞋子, 宠物衣物等。这儿也有好多新时代的美发廊, 咖啡屋, 餐厅等。之后,我们前往金蒲,搭乘国内航班前往蜜月岛–济州。注:如果新的景点是开放的,将由冰雕展览馆取代格雷万。酒店:Nanta Hotel Jeju或同等级

早餐 / 午餐 / 晚餐 (饺子火锅)
早餐后, 无限乐趣的一日等待着您。将前往最新的泰迪熊野生博物馆,以小熊和朋友的丛林探险为主题,除了有泰迪熊外,还有各种可爱的动物玩偶造型,也包含一些世界名画、影视明星、生活场景的幽默仿制。之后,将游览龙头岩, 它是屹立在海上的一座高4公尺的岩石, 一端状如龙头且龙口大开栩栩如生。随着, 到神奇之路 - 这条公路也被称为"鬼道"这里司机会把引擎关掉, 慢慢您将会感觉到车子往前向上移动。接着, 前往东门市场,您可以在那里找到海鲜,当地产品,水果等。您也可以在市场上体验到韩国文化和气氛。美味的食物是济州最受欢迎的传统食物之一。接着再到果园体验采摘橘子的乐趣。最后, 前往韩国歌剧院观赏一部只有橱具, 使出的声响和动作构成的无对白表演"乱打秀", 这表演赢得很多人的爱戴。酒店:Nanta Hotel Jeju或同等级

早餐 / 午餐 (青花鱼风味) / 晚餐 (韩定食)
今日的焦点是 UNESCO 世界遗产"城山日出峰"。远眺这100,000年山就像一座古城堡。在山顶, 您将看到蓝色一片的太平洋。随着,将乘潜水艇 (将视天气情况而定) 潜入海里,您可看到济州岛海底世界, 美丽的珊瑚, 鱼儿等。随着, 前往济州民俗村博物馆,恢复了1890年代村庄的情景。 村庄是济州岛的主要旅游胜地,可以探索旧日的风俗。 您可以欣赏到令人惊叹的风景秀丽的济州,以及体验传统文化。接着,前往新的数码"P L A Y K-POP"博物馆。全息演唱会给您比实际的现场音乐会更好,更刺激的体验。 PLAY K-POP还提供了 "活360",360度旋转的真正3D动画视频,它是如此真实,您会觉得好像3D影像通过您的身体。在济州岛的香蕉牛奶咖啡厅享用一瓶香蕉牛奶,并在那里开心的拍照!顺着, 欣赏连绵烁金的油菜花园(季节限定)。最后,前往韩国土产专卖店, 您可在这儿买到国内出产的零食, 泡菜, 人参茶,人参糖, 泡面, 橘子茶, 高等蜂蜜糖, 紫菜, 韩国纪念品等。酒店:Nanta Hotel Jeju或同等级

飞机餐 / 早餐 / 午餐 (黑猪铁板烤肉) / 晚餐 (海鲜大餐)
告别难忘的韩国旅程, 乘搭客机飞返新加坡, 并希望您同中欧航旅共享美好的回忆。

飞机餐 / 早餐 (鲍鱼粥)
*Note: Confirmed departure dates were highlighted in Green color .
Departure
Airline
Price From (SGD)
Book Now
11/12/2018

Call us now
More departure dates are coming soon
Departure
Airline
Price From (SGD)
Book Now
11/12/2018
N/A

Call us now
More departure dates are coming soon
Visa
Immigration procedures require all tourists to possess a passport with minimum 6 months validity from the day of departure. Singapore & Malaysia passport do not require a visa to Korea. For foreign passport, please ensure relevant visa is applied should you need one. It is necessary to bring along re-entry permit or air ticket to country of origin for passenger not holding Singapore passport. It is advisable to keep separately a photocopy of your travel document.
新加坡和马来西亚护照的旅客到韩国旅游无需签证,持有外国护照的旅客请向本社职员查询有关的旅游签证.请确保您的护照至少有六个月的有效日期(按照出发日期开始计算)。非新加坡公民和永久居民必须携带出入新加坡许可证或回国的机票。
Weather
Spring (Mar – May): 15 – 23 °C / 春天 (三月–五月)
Summer (Jun – Aug): 25 – 33°C / 夏天 ( 六月–八月 )
Autumn (Sep – Nov): 12 – 20°C / 秋天 (九月–十一月)
Winter (Dec – Feb): - 10 – 12°C /冬天 (十二月–二月)
We suggest you to update the weather through news or internet closer to departure.
我们建议您在出发之前再次从新闻或网络查询天气预报。
Tipping
Time Difference / 时差 :
Korea is one hour ahead of Singapore. 韩国比新加坡快一个小时。
lectric Current and Adaptor / 电压
It is essential to bring a plug adaptor of 2 round pins for 220V outlet.
韩国使用双圆插头,220 瓦特。
Useful Info
Note:
1. In the event of local religious festivals, unforeseen circumstances and/or bad weather conditions, the sequence of the itinerary may be changed or altered. Alternative attractions will be substituted without prior notice and/or at short notice in order to ensure a smoother journey and tour.
2. All bookings will be subjected to terms and conditions as stipulated in this brochure.
3. Admission and entrance ticket will be included when specified.
4. Minimum group size of 16 passengers is required for a confirmed departure. Group size of 15 and below will solely be at the discretion of ASA Holidays and passengers need to accept the arrangement.
5. Tour is conducted in Mandarin.
6. All hotel ratings are based on local standards. In the event that accommodation in the stated hotel is unavailable, it will be replaced by another hotel of similar standards.
7. During major events, accommodation may not be in the city mentioned
8. ASA Holidays recommends you to buy travel insurance for your travel to ensure coverage.
9. All flights are subject to change without prior notice.
10. In the event of discrepancies between English and Chinese itinerary, please refer to English version.
11. Room types are based on run of the house and allocated by respective hotels. ASA Holidays will not be responsible for the differences of the room allocated.
12. Outdoor activities are subject to weather conditions; KRW15,000 per person (submarine), KRW5,000 per person (jetboat) and KRW5,000 per person (Mount Sorak Cable-car) will be refunded should they be cancelled due to adverse weather. No further claims will be entertained.
13. For groups of 26 passengers and above, we will have a tour manager to accompany the tour throughout.