Highlights
• Fairyland Jiuzhaigou
• Huanglong Scenic Area
• One of the four famous Buddhist mountains - Mt. Emei Baoguo Tempo
• Cruise Ride Leshan Giant Buddha
• Huanglongxi Ancient Town
• Local 4-star hotels, 2 nights upgrade local 5-star hotel in Jiuzhaigou
• No shopping tour
GOURMET
• Tibetan and Qiang Flavour
• Sichuan Snacks
• Sichuan Cuisine Flavor
• Royal Medicinal Cuisine
• Bamboo feast
• Xiba Tofu
• Mala Flavor Steanboat
Day 1DAY 1: SINGAPORE CHENGDU
Assemble at Singapore Changi Airport for your flight to the capital of Sichuan Province – Chengdu. Upon arrival, proceed to the hotel for check in.

Meals On Board
Day 2DAY 2: CHENGDU – JIUZHAIGOU
Along the way, we drive through Mao County – Diexi Haizi, which was 2,258 metres above sea level and was originally an important frontier defence town. Then visit Songpan Ancient Town, an important military fortress since ancient times. It is a famous frontier town in history and is called "the gateway to western Sichuan". Arrive at Jiuzhaigou, stay at the hotel after dinner and rest.

Breakfast / Lunch / Dinner
Day 3DAY 3: JIUZHAIGOU SCENIC AREA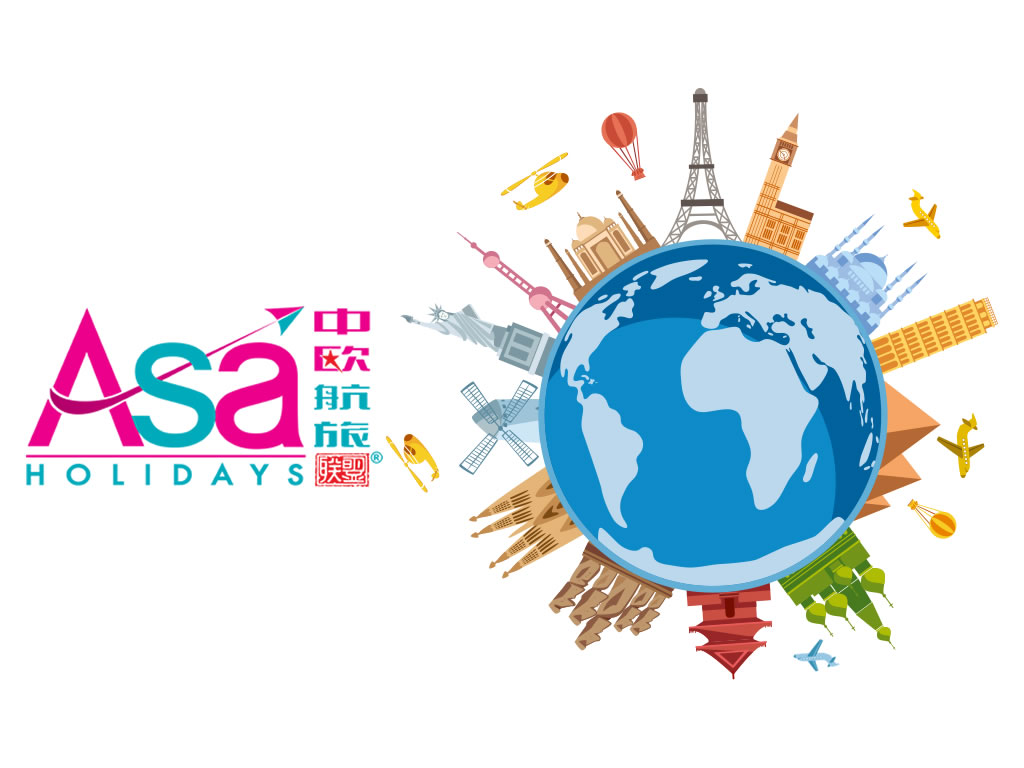 Full-day tour of Jiuzhaigou, we will take a public environmental protection coach to visit the world-class heritage Jiuzhaigou Scenic Area, which is knownas "fairy tale world, fairyland on earth". Jiuzhaigou is named after the original nine Tibetan villages. Among them, the most famous ones are Shuzhengqungou, Zechagou and Rizegou. The lake water presents yellow, green, orange, blue, purple, and other colourful colours, forming a five-colour sea. It has become a unique scenic spot in Jiuzhaigou. There are Shuzheng Qunhai, Zechawa Valley and Rize Valley, a total of 118 blue alpine lakes and 17 beautiful waterfalls.

Breakfast / Lunch / Dinner
Day 4DAY 4: JIUZHAIGOU – HUANGLONG SCENIC AREA – DUJIANGYAN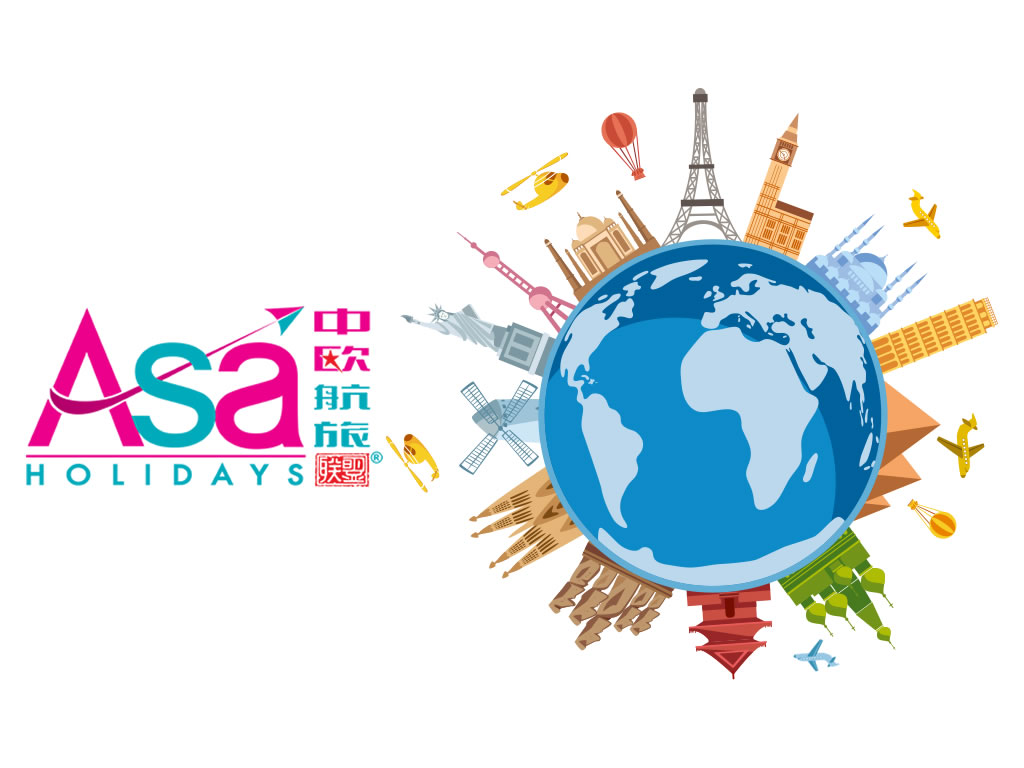 You will encounter snow in early Spring when you cross Gonggang Ridge to enjoy the flowers. Passing Ganhaizi Wetland Park was originally an alpine lake. Due to geological changes, the water outlet expanded, so the local people commonly call it "Dry Haizi". "Dry Haizi" is not dry, surrounded by mountains. Huanglong Scenic Area is in Songapan County, Aba Tibetan and Qiang Autonomous Prefecture, Sichuan Province. With an altitude of more than 3,000 metres, it is one of the highest scenic spots in China. The main landscape is concentrated in Huanglonggou, which is about 3.6 kilometres long, like a golden dragon, accompanied by snow mountains, waterfalls, virgin forests, canyons, and other landscapes. Huanglong Scenic Area is famous not only for its unique karst landscape, but also for its rich animal and plant resources. After lunch, head to Dujiangyan (or Mao County) to stay at the hotel.

Breakfast / Lunch / Dinner
Day 5DAY 5: DUJIANGYAN – LESHAN – MT. EMEI
After breakfast, go to Meishan Farmhouse: Bamboo Art City, which integrates vacation, entertainment, catering, fishing, and children's entertainment, and appreciates intangible cultural heritage bamboo art works. After lunch, head to Leshan, known as Jiazhou in ancient times, and visit Leshan Giant Buddha. The Big Buddha is a sitting statue of Maitreya Buddha, 71 meters high. It is the largest existing cliff stone statue in China. Leshan Giant Buddha is located on Lingyun Mountain at the confluence of Minjiang River, Qingyi River and Dadu River. There is a saying that "the Buddha is the mountain, and the mountain is the Buddha".

Breakfast / Lunch / Dinner
Day 6DAY 6: MT. EMEI—CHENGDU
After breakfast, proceed to Mount Emei to visit Mount Emei Baoguo Temple and Fuhu Temple. Mount Emei is one of the four holy places of Buddhism in China and the ashram of Samantabhadra. Mount Emei has been well-known both at home and abroad for its beautiful natural scenery and extensive Buddhist culture since ancient times, and has achieved the eternal reputation of "Emei is beautiful in the world". Visit the Mount Emei Museum to learn about the history of the Buddhist holy land. Return to Chengdu on the same day and stay at the hotel for the night.

Breakfast / Lunch / Dinner
Day 7DAY 7: CHENGDU – HUANGLONGXI - CHENGDU
After breakfast, proceed to Huanglongxi Ancient Town. The ancient town not only has beautiful scenery and beautiful environment,television photography base at home and but also a well-known natural film andabroad. The main features of the ancient town are ancient streets, ancient trees, ancient temples, ancient water and land piers, ancient buildings, and ancient folk customs. It is the hometown of Chinese folk art (Fire Dragon) named by the Ministry of Culture, and a small national-level town with a beautiful environment. Known as "Film and Television City" and "China's Hollywood". Thereafter go back Chengdu to stroll aroud Kuanzhai Alley. It is the only "specimen" of the culture and architectural style of the North and South Hutongs. Narrow Alley is the "slow life" area of Kuanzhai Alley. A scenic consumption and leisure area with the theme of inns and clubs.

Breakfast / Lunch / Dinner
Day 8DAY 8 : CHENGDU-SINGAPORE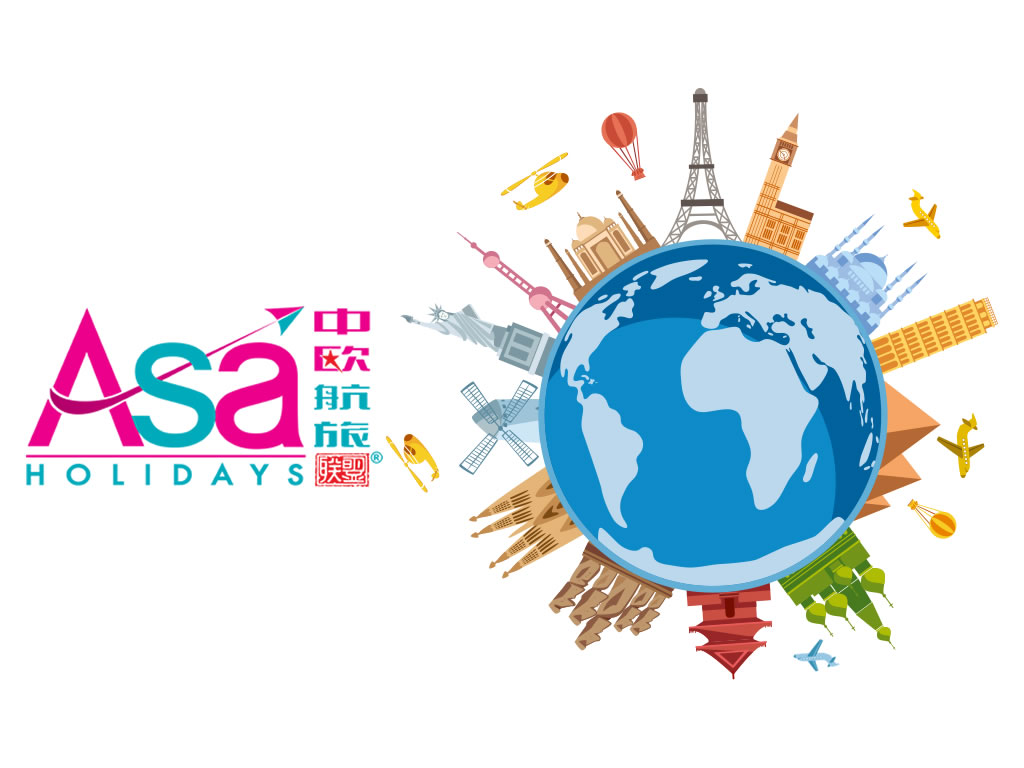 After breakfast, transfer to the airport to take your flight back to Singapore.We hope you have had a wonderful and enjoyable time with ASA Holidays!Additional Tours : RMB600 /paxJiuzhaigou Tibetan and Qiang Song and Dance + Sichuan Opera Face-Changing + Giant Panda Paradise BaseOptional Tours : Visiting Tibetans (RMB200/person), Dujiangyan Hydraulic Engineering (RMB200/person), 5.12 Wenchuan Earthquake Site (RMB200/person), Manhua Manor (RMB200/person)

Breakfast
齐集新加坡樟宜国际机场,乘搭国际航班直飞或经香港飞往四川省省会—【成都】。抵达后,专人迎接驱车前往下榻酒店。

飞机餐
早餐后,驱车前往九寨沟,乘车沿途经茂县【叠溪海子】海拔 2258 米,原为古代边防重镇,1933 年 8 月 25 日 15 时 50 分 30秒,发生了 7.5 级地震,使其成为世界上最完整的地震遗址之一,同时也形成了中国最大最美的地震堰塞湖,湖面面积达 350 多万平方米。再经外观【松潘古城】,自古就是一处重要的军事要塞,是历史上有名的边陲重镇,被称作"川西门户",明朝的古城墙遗留至今,保存完好,远山近水,景观独特。抵达九寨沟,晚餐后下榻酒店休息。

早餐 / 午餐 / 晚餐
Day 3第三天:九寨沟风景区(全天游览,含公共环保车)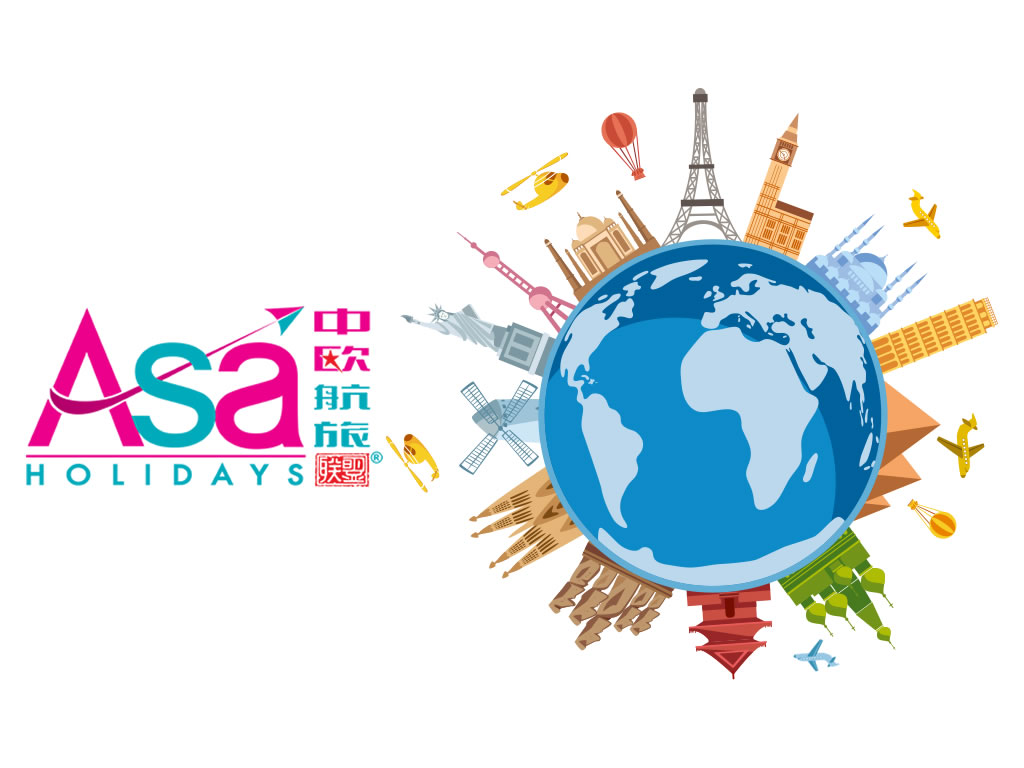 今天全天游览九寨沟,我们将乘公共环保车游览被世人为"童话世界,人间仙境"的【九寨沟风景区】。九寨沟乃因原有九个藏族村寨而得名,是中国唯一同时拥有"世界自然遗产"和"世界生物圈保护区"两项国际桂冠的自然风景区。其中最著名的是树正群沟,则查沟和日则沟三条主沟。三沟成"丫"字形,沟内有大量的高山湖泊,湖水呈现黄,绿,橙,蓝,紫等多彩色泽,形成五色海,成为九寨沟风景区一绝,素有"九寨归来不看水"之称。

早餐 / 午餐 / 晚餐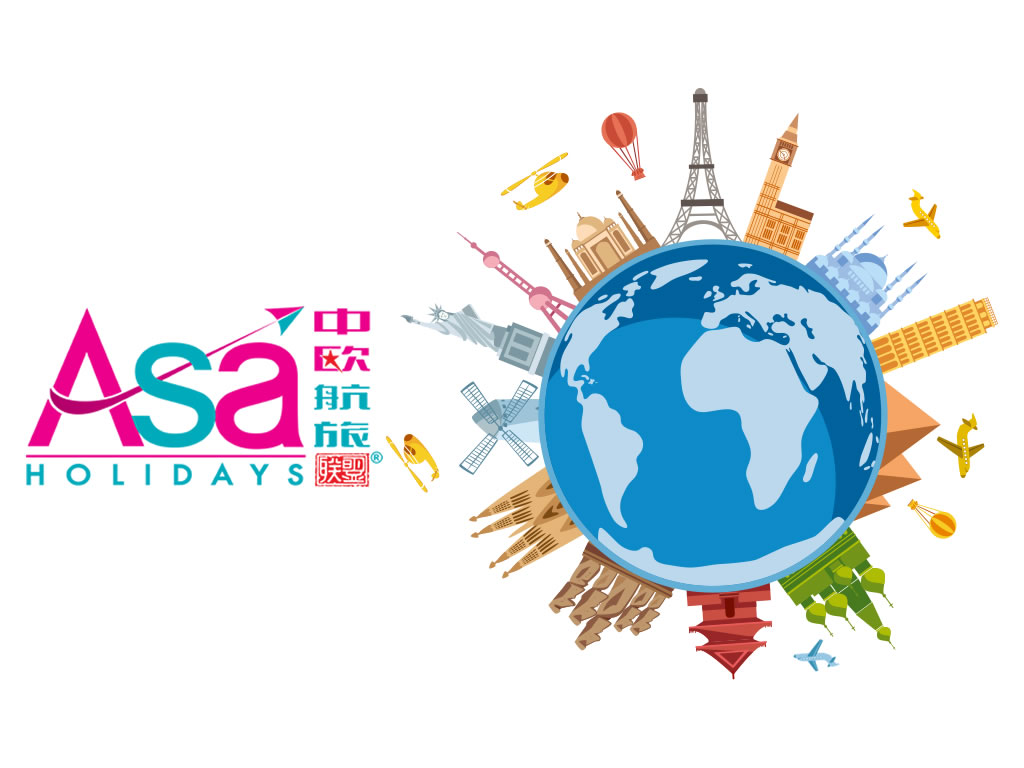 翻越弓杠岭沿途赏花有幸还会遇到初春的积雪,途经【甘海子湿地公园】原是一处高山湖泊,后因地质变化,出水口扩大,所以当地人俗称"干海子",其实"干海子"并不干,四周远山层叠,森林茂密,海子中溪水蜿蜒,牛羊骡马成群,夏秋野花点缀,冬春一片深黄,与周围的雪山红叶相映成趣。【黄龙风景区】位于四川省阿坝藏族羌族自治州松潘县境内。海拔在3000米以上,是中国最高的风景名胜区之一。主要景观集中于长约3.6公里的黄龙沟,沟内遍布碳酸钙华沉积,并呈梯田状排列,仿佛是一条金色巨龙,并伴有雪山、瀑布、原始森林、峡谷等景观。黄龙风景名胜区既以独特的岩溶景观著称于世,也以丰富的动植物资源享誉人间。经川主寺远眺红军纪念碑,午餐后前往都江堰(或茂县)下榻酒店。

早餐 / 午餐 / 晚餐
早餐后,前往游览眉山农家:由度假、娱乐、餐饮、垂钓、儿童游乐为一体的【竹艺城】,欣赏非遗传承的竹编艺术作品。午餐后前往乐山,乐山古称嘉州,前往参观【乐山大佛】。大佛为弥勒佛坐像,通高71米,是我国现存最大的一尊摩崖石刻造像。乐山大佛地处乐山市岷江、青衣江、大渡河三江汇合的凌云山上,有"佛是一座山,山是一尊佛"之说。行程将安排游江欣赏乐山大佛,是观赏乐山大佛全景最好的方式!

早餐 / 午餐 / 晚餐
早餐后,前往峨眉山游览【峨眉山】报国寺及伏虎寺。峨眉山是中国四大佛教聖地之一,是普贤菩萨的道场。峨眉山自古以优美的自然风光和博大的佛教文化而驰名中外,成就了"峨眉天下秀"的千古美誉。参观峨眉山博物馆,了解佛教圣地人杰地灵的历史篇章。当天返回成都晚入住酒店。

早餐 / 午餐 / 晚餐
早餐后,前往【黄龙溪古镇】镇不仅风光秀丽、环境优美,还是驰名中外的天然影视摄影基地。古镇主要特色是:古街、古树、古庙、古水陆码头、古建筑和古朴的民风民俗。是国家文化部命名的中国民间艺术(火龙)之乡、国家级环境优美小城镇。素有"影视城"、"中国好莱坞"之称。返回成都,前往【宽窄巷子】,这是成都的一张历史文化名片,承载着老成都的美好记忆,是老成都"千年少城"城市格局的最后遗存,也是北方的胡同文化和建筑风格在南方的唯一"标本"。穿过宽巷子和窄巷子之间的南北通道,来到窄巷子,窄巷子是宽窄巷子的"慢生活"区,以旅游休闲为主,以精品酒店、私房餐饮、特色民俗餐饮、休闲茶馆、客栈、会所为主题的情景消费游憩区。

早餐 / 午餐 / 晚餐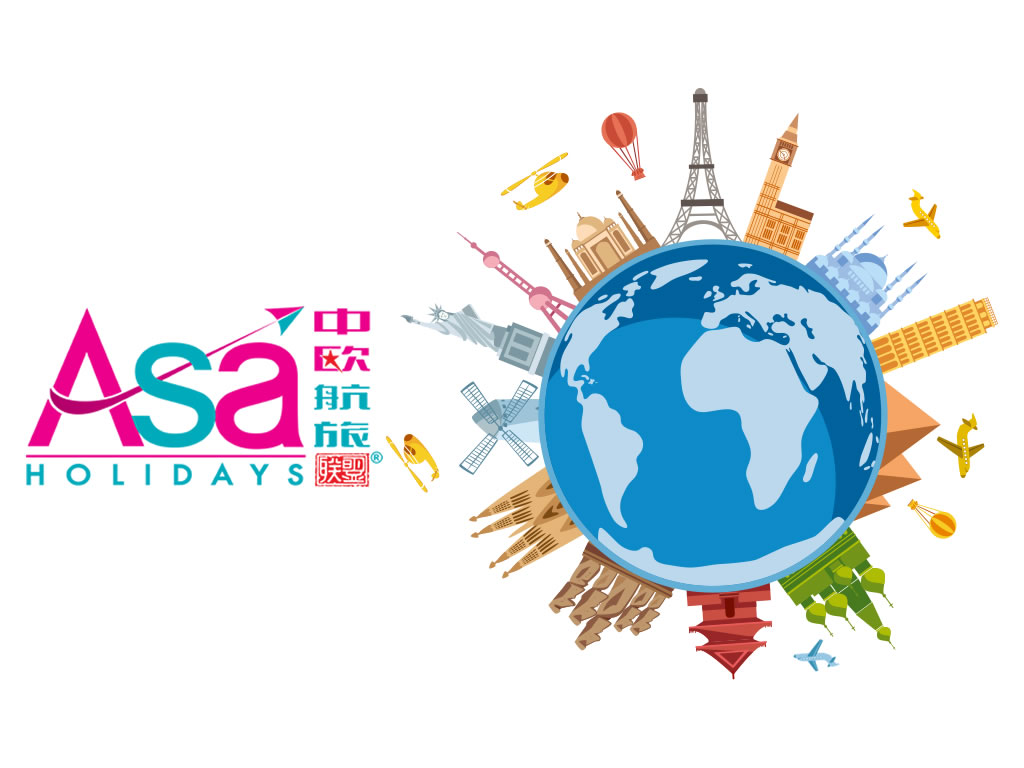 早餐后约定集合时间及地点,送往机场乘搭国际班机飞返新加坡。保证自费:RMB600 / pax川剧变脸 + 大熊猫养殖基地 + 九寨沟藏羌歌舞走进藏家 RMB200/人,都江堰水利工程(含南桥古街)RMB200/人,5.12汶川地震遗址 RMB200/人,漫花山庄(含玻璃栈道) RMB200/人。

早餐
Visa
Filipino: Yes
Australian: Yes
American: Yes
Indian: Yes
Chinese: No
Singaporean: No
Indonesia: Yes
Malaysian: Yes
*Please note that the above visa information should be used as a reference without warranties.
Tipping
A gratuities fee will be given to the guide & driver in reciprocation for the service rendered.
Tipping Guideline:
Guide and driver: RMB30 person / per day e.g.8 days =RMB240/ Pax
Useful Info
Remark:
.In the event of local religious festivals, unforeseen circumstances and/or bad weather conditions, the sequence of the
itinerary may be changed or altered. Alternative attractions will be substituted without prior notice and/or at short notice
in order to ensure a smoother journey and tour.
· All bookings will be subject to the terms and conditions stipulated in this brochure.
· Admission and entrance ticket will be included when specified.
· Minimum group size of 10 passengers is required for a confirmed departure. Group size of 10 and below will solely be at the discretion of ASA Holidays and passengers need to accept the arrangement.
· The tour is conducted in Mandarin.
· All hotel ratings are based on local standards. In the event that accommodation in the stated hotel is unavailable, it will be replaced by another hotel of similar standards.
· During major events, accommodation may not be available in the city mentioned.
· ASA Holidays recommends you to buy travel insurance for your trip to ensure coverage.
· All flights are subject to change without prior notice.
· In the event of discrepancies between English and Chinese itinerary, please refer to the Chinese version.
· Room types are based on the run of the house and allocated by respective hotels. ASA Holidays will not be responsible for the differences in the room allocated.
· Participation of optional tours will be at passengers' own choice and expenses.
· Gratuity: A nominal fee of RMB 30 per person per day will be given to the guide and driver in reciprocation for the service rendered.