2017 The Most Beautiful China Tourism Route Design Competition "Best Creativity –Golden Award " from China National Tourist office in Singapore
Hailaer/Geerguna/Heilongjiang-Mohe/Hulunbuir/Qiqiharer/Gehe/Heihe/Shenyang/Harbin
Summer Season Like Springtime, Midnight like Sunny Daytime
View of the Far North China
Mohe - The only best place for observing the Northern Lights in China
Best Chance to view only one week before or after in summer solstice
Special departure @ 19,22Jun
No Shopping !!!
Additional tour (RM600 per pax, to be paid in China): Cruising Enjoyment at Heilongjiang + Indoor ice lights+ Chinese Baroque+ Kite flying @ grasslands
Meals : 9Breakfasts, 9Lunches, 9 Dinners
Accommodation : 9 Nights Hotel Stay
Day 1SINGAPORE / SHENYANG OR HARBIN
Begin your holiday with a pleasant flight to Shenyang, the provincial capital of Laoning. we visit the Shenyang Imperial Palace, it was once the royal residence of two Qing emperors (Taizu Nurhaci and his son Taizong Huangtaiji) and second only to the Imperial Palace in Beijing in scale. This magnificent architectural edifice is famous for its unique blend of Manchu and Han architectural styles. You will experience the historical atmosphere at Manqing (Manchurian) Street in front of Imperial Palace, where a whole road of the souvenir and handicrafts are sold. After Lunch , take high speed to Harbin.* If take SQ or CA flight will flight to Beijing and take domestic flight to Harbin (exclude the Shenyang sightseeing)

Lunch / Dinner
After Breakfast visit Zhalong National Nature Reserve (the official standard full name) located in Heilongjiang Province, Qiqihar southeast 26 km, with a total area of 210,000 hectares, the main object of protection for red-crowned cranes and other waterfowl and temperate wetlands ecosystem, known as the hometown of cranes .Next visit Daqing oilfield is China 's largest oil field , the annual output of 40 million to 50 million tons, located in Heilongjiang Province, Daqing City. Proceed to visit Peace Square.Qiqihar Peace Square is a recently new complex memorizing lost life in China's anti-Japanese invading war within northeastern China, esp. Qiqihar. Its also a kind of manipulation of the local government or ruling party's ambitions on self-promotion and historical white-washing.

Breakfast / Lunch / Dinner
Day 3QIQIHAER / HULUNBUIR/HAILAER
Today, after breakfast transfer to Hulunbuir Hailaer, visit Bayanhushuo Grassland, A vast region with beautiful scenery, lush plants, over 3,000 crisscrossed rivers and 500 lakes dotted around. Hulunbuir Prairie is like a huge green picture scroll, which gives you boundless views. It is the most well preserved grassland at present in China and has more than 120 kinds of pasture such as stipa, alfalfa and wheat grass, hence being known as "The Grass Kingdom", the unsophisticated herdsmen must first toast the guests with wine and songs and present them with a hada before they visit the Mongolian yurt. You can enjoy the ethnic food including milk, tea, will bring you a sense of ease and simplicity.

Breakfast / Lunch / Dinner
Day 4HAILAER /GEERGUNA/GENHE
After breakfast, visit Root River wetlands located in the outskirts Geerguna, China is now the most intact to maintain the original state, the largest wetland area, known as "Asia's wetlands." Here flat terrain open, Geerguna River tributaries from the root meanders through, forming a spectacular scenic river wetland landscape. The scenery here is particularly spectacular in autumn. After lunch proceed to Aoluguya deer tribes of unique landscape with tourist attractions. More than 300 years ago, aoluguya ewenke human ancestors migrated from the Lena river basin to the Geerguna River.

Breakfast / Lunch / Dinner
This morning, crossing along the foothills of northern section of Daxinganling mountains ,Daxinganling tour of virgin forest , a natural border to the original forest travel routes. Primeval forests and make intimate contact, a taste of China's natural environment and arctic simple folk. Next proceed to Mohe

Breakfast / Lunch / Dinner
After breakfast, continue the journey to Arctic City. Mohe is having long history. Arctic city is to view and admire "extremely day "And "aurora borealis "the properest place, in the night, in the sky, often appear gorgeous aurora borealis wonderful view. Aurora borealis is in the sky begins to appear, be by small to the aureola with big, phantasmagorical colour, colour attain to the brightest beautiful, halo moves slowly to the eastern side, by big decrescent, disappear gradually. (The aurora borealis is a natural phenomenon. It appears according to the natural conditions). visit most boreal post office, most north family, and most north point.* If the hotel in Arctic city are fully booked, tonight will stay at Mohe Hotel

Breakfast / Lunch / Dinner
Today, after breakfast proceed to Heihe Russica Tropical Garden. Russian Park of traditions of nationalities in film and television-style park of traditions of nationalities in China and Russia play hunting dance attractions in Sino-Russian ethnic folk customs Park South Mountain is Japan the Kwantung Army 13th frontier to garrison their observation post.

Breakfast / Lunch / Dinner
This morning visit Aihui Ancient city ,Aihui is the signing of the Sino-Russian Treaty of Aihui. The earliest Aihui, built in the Yongle period of the Ming dynasty. Yongle Emperor in order to meet the needs of the fight against the remnants of the Yuan dynasty, on the left bank of Heilongjiang, Jingqi River downstream of the confluence with Heilongjiang, today the Russia territory dimension laughing MDL village, built a Aihui town. Next proceed to Wudalianchi is a county-level city in Heilongjiang province, China. It is under the jurisdiction of the prefecture-level city of Heihe.The city's name means "five joint ponds" and refers to a set of interconnected lakes formed after the eruption of the volcanoes of Laohei and Huoshao in 1720.

Breakfast (豆腐宴 ) / Lunch
Day 9WUDALIANCHI/ HARBIN OR SHENYANG
After breakfast, visit Flood Prevention Monument Tower, with its unique western retro touch, stood out among all statues in the city and became the true representation of the city's. Walk along the century - old Central Street, and visit St. Sofia Orthodox Church which is the largest Orthodox Church in the Far East. Here you will find out why Harbin is called 'Little Moscow'. Stalin Park was built in 1953. Originally named the 'Jiang Pan Park', it stretches from the east to west with a length of 1750 metres.* If take SQ or CA flight will stay in Harbin tonight

Breakfast / Lunch / Dinner
Day 10SHENYANG OR HARBIN / SINGAPORE
After breakfast, free leisure till been transferred to airport for the flight back to Singapore.* If take SQ or CA flight will take domestic flight to Beijing and transit back to Singapore

Breakfast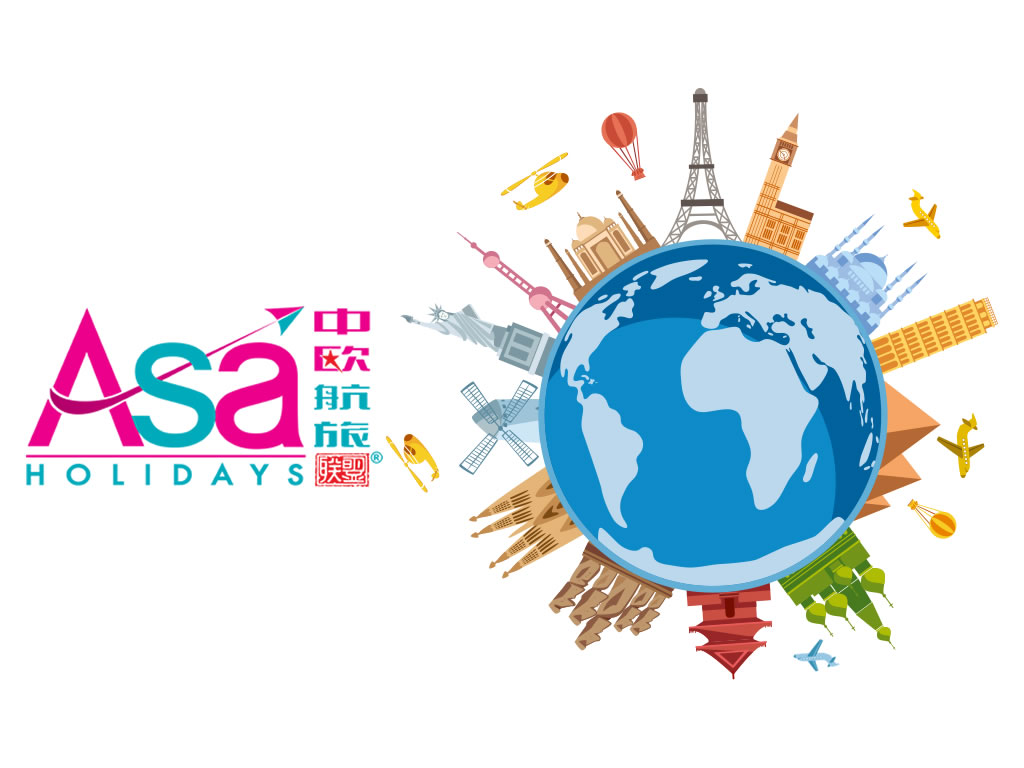 于樟宜国际机场集合后乘航班前往中国首都北京转机后前往北方名城沈阳,抵达后用午餐之后游览中国现有的两大古代宫殿建筑群之一的沈阳故宫,及完全仿照明清建筑特色而修建的满清一条街,后乘高铁前往哈尔滨。*如搭乘国航或新航将直飞北京,转内陆航班到哈尔滨 (无沈阳段行程)

午餐 / 晚餐 (原味斋烤鸭)
酒店早餐后前往丹顶鹤的故乡齐齐哈尔国家AAAA级景区扎龙自然保护区,途中经过大庆市沿途观赏一望无际的大油田及采油机。观国际级重要保护湿地,前往标本展厅深入了解湿地内各种动物资源,登上望鹤楼欣赏一望无际的芦苇海,各种珍禽尽收眼底。观鹤区观赏丹顶鹤的仙姿。观赏丹顶鹤放飞表演(注:如天气下雨则丹顶鹤将不会飞翔)欣赏象征吉祥长寿的丹顶鹤(仙鹤)翩翩起舞、百鹤争鸣并可于仙鹤合影留念(传说可以带来富贵吉祥、平安长寿)、之后前往齐齐哈尔游览抗日战争第一枪的打响地和平广场晚餐后入住酒店

早餐 / 午餐 / 晚餐 (烤肉风味 )
早餐后前往呼伦贝尔巴彦呼硕草原。您可以漫游大草原,是适应蒙古族人民生活的需要而产生的,有着悠久的历史。您将亲历迎宾酒.享受草原的祥和与宁靜。晚餐后入住海拉尔酒店。

早餐 / 午餐 / 晚餐 (手扒肉 )
Day 4海拉尔/额尔古纳(约3小时)/根河(约2小时)
早餐后出发前往呼伦贝尔大草原的额尔古纳欣赏亚洲最大的湿地---根河湿地,这里是中国目前保持原状态最完好、面积最大的湿地。清澈的根河静静流淌,曲水环抱草甸,岸边矮树灌木丛生,绿意盎然,湿地上花草摇曳,山间白桦林连绵成片;这是一个远在天边、融入自然的净土,是一个曾经轰轰烈烈、而后归于寂静的圣地。午餐我们前往最后一个使鹿部落敖鲁古雅,敖鲁古雅使鹿部落,他们藏于大兴安岭林区的林海雪原之中,在零下40多度的极端条件下生存,坚守着最原始的狩猎方式,与驯鹿为伴。原始、氏族公社的种种迹象和思维方式至今仍然在他们中间部分保留着,被称为中国最后的"狩猎部落",是中国唯一饲养驯鹿的民族。 "敖鲁古雅"是鄂温克语,意为"杨树林茂盛的地方"晚餐后入住根河。

早餐 / 午餐 / 晚餐 (兴安岭山珍)
早餐后我们即将离开美丽的呼伦贝尔大草原开始穿越大兴安岭原始森林之旅,大兴安岭位于黑龙江省、内蒙古自治区北部,是内蒙古高原与松辽平原的分水岭,无边林海莽苍苍,拔地松桦千万章,著名史学家翦伯赞在诗句中尽现并大兴安岭的壮丽景色。这片祖国最北端绵延千里的林带,这片淳美的绿土的美景,山青水秀、人杰地灵;林草葱茂、溪流密布;神秘莫测、气象万千。以其林海苍茫、碧水蓝天、雪岭冰峰、溢彩流翠的自然品质令人怦然心动,更以其特有雪岭冰峰、严寒雾松的冬季风韵令人梦萦神往……抵达漠河古镇。

早餐 / 午餐 / 晚餐 (铁锅炖 )
早餐后我们走进中国最北端的北极村,原始的木制乡村小屋吸引着众人的目光位于北纬五十三度半的高纬度地带,还有"极昼""极夜""北极光"等天然奇景。每年夏季尤其是夏至前后一周,漠河日长夜短,每晚只有子夜时分天色稍微昏暗一些,随后又是朝霞似锦、旭日高挂、这里更是中国唯一可以看见北极光的地方,遥望漠河上空那绚丽多彩的北极光在北方的地平线上发出闪烁不定的光,时间仿佛在这一刻停住了。。。心却在悸动.幸运的话更可一睹北极光风采(北极光为自然现象,能否看到视当时天气而定)。前往神州北极界碑在中国最北点留下美好的回忆,在中国最北的人家远眺对岸的俄罗斯如梦如画,两岸两国不同风光尽收眼底,为纪念这一刻,在中国最北的邮局(包明信片一张客人自行邮寄),寄出一封回邮的信件,让回忆唤起那闪烁的极光,还有那无污染的大兴安岭森林的原始风光。 * 如北极村酒店客满,当晚将前住漠河入住

早餐 / 午餐 / 晚餐 (北极农家宴)
早餐后我们离开中国最北点前往中俄边境城市黑河,延中国最北的边境公路一路向前,翻越兴安岭前往俄罗斯风情园,中俄民族风情园位于黑河市区西郊,黑呼公路9公里。园内建有鄂伦春、达斡尔、满、俄罗斯等4个民族园区。反映前苏联卫国战争题材的电视连续剧《这里的黎明静悄悄》和《玫瑰绽放的年代》在这里拍摄。游客通过观赏不同民族、不同时期、不同风格的主体建筑,欣赏民族舞蹈,参与独具特色的民俗表演活动,领略中俄两国民族风情和兴安山、龙江水、黑土地、边境线的自然风光。之后抵达黑河市,前往游览黑河江畔公园,隔江远望对岸的俄罗斯。

早餐 / 午餐 / 晚餐 (黑龙江鱼)
酒店早餐后前往瑷珲古城这里是《中俄瑷珲条约》的签订地。最早的瑷珲,建于明朝永乐年间。永乐皇帝为适应对元朝残余势力斗争的需要,在黑龙江左岸,精奇里江与黑龙江汇合处的下游,即今天的俄罗斯境内维笑勒伊村一带,建起了个瑷珲城。之后前往五大连池,午餐后游览老黑山景区,老黑山是我国典型火山之一,山林多由黑色浮石组成,由于地貌典型,状如黑龙,夏天的绿色植被和冬天的皑皑白雪都掩不住它黑色的光泽,所以称为黑龙山。这里火山地貌完整、景观奇特,被地质学家誉为不可多得的火山地质陈列馆。之后游览南饮泉属涌泉。相传,昔有达斡尔族猎人于农历五月初五射伤一梅花鹿,受伤的梅花鹿涉过此泉便伤愈飞奔而去,从此被称为"神泉"、"药泉",每逢农历五月初五,远近各族人民来到泉边杀猪宰羊以祭神灵,饮泉水以去病消灾。北饮泉在泉口可见有二氧化碳气泡冒出,状若沸腾。北饮泉既是饮用天然矿泉水,也是医疗矿泉水。

早餐 / 午餐 / 晚餐 (豆腐宴 )
Day 9五大连池/哈尔滨 /沈阳(高铁约2.5小时)
早餐后前往哈尔滨抵达后用午餐游览哈尔滨市标防洪纪念塔,它坐落在中苏友谊公园斯大林公园内,这里位于松花江畔夏季绿草青青,冬季千里冰封,举世闻名的哈尔滨冰灯就是在这里采出的天然冰块制成的。继而前往欣赏索菲亚大教堂是如今中国保存最完美的典型拜占庭建筑,这座诞生近百年的建筑宏伟壮观,古朴典雅,充溢着迷人的色彩,其建筑采用传统建筑方法。整个广场凝聚着音乐的优美旋律与建筑智慧之光。之后前往百年俄罗斯风情老街中央大街游逛之后晚餐后乘高铁前往沈阳。 今晚将住在哈尔滨 或 沈阳

早餐 / 午餐 / 晚餐 (东北火锅 )
早餐后自由活动,乘车前往机场回返美丽家园-新加坡。

早餐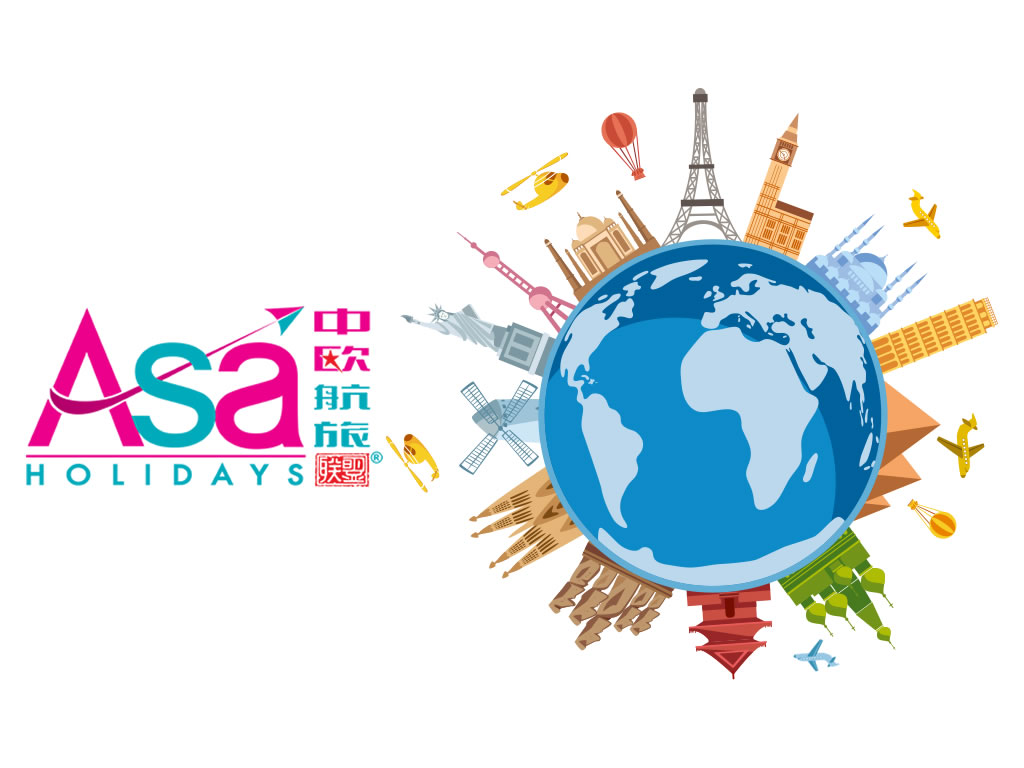 Visa
Filipino: Yes
Australian: Yes
American: Yes
Indian: Yes
Chinese: No
Singaporean: No
Indonesia: Yes
Malaysian: Yes
*Please note that the above visa information should be used as a reference without warranties.
Tipping
Gratuity: A nominal fee of RMB25 person / per day will be given to the guide & driver in reciprocation for the service rendered.e.g.8 days =RMB200/P
Useful Info
Remark:
1. In the event of local religious festivals, unforeseen circumstances and/or bad weather conditions, the sequence of the itinerary may be changed or altered.
Alternative attractions will be substituted without prior notice and/or at short notice in order to ensure a smoother journey and tour.
2. Admission and entrance ticket will be included when specified.
3. Minimum group size of 10 passengers is required for a confirmed departure. Group size of 10 and below will solely be at the discretion of ASA Holidays and passengers need to accept the arrangement.
4. Tour is conducted in Mandarin.
5. All hotel ratings are based on local standards. In the event that accommodation in the stated hotel is unavailable, it will be replaced by another hotel of similar standards.
6. During major events, accommodation may not be in the city mentioned
7. ASA Holidays recommends you to buy travel insurance for your travel to ensure coverage.
8. All flights are subject to change without prior notice
9. In the event of discrepancies between English and Chinese itinerary, please refer to Chinese version.
10. Room types are based on run of the house and allocated by respective hotels. ASA Holidays will not be responsible for the differences of the room allocated.
11.Singapore tour leader service fee :SGD 2 person / per day = SGD16/P