Highlights
DANANG
Marble Mountain
Bana Hills
Dragon Bridge
Son Tra peninsula
Linh Ung Pagoda
HUE
Khai Dinh tomb
Imperial City
Romantic Huong River
Thien Mu 7-storey pagoda
Citadel Complex
HOI AN
Japanese Covered Bridge
200 Years old Tan Ky House
Trieu Chau Assembly house
Historical Museum
Meals
Breakfast: 5 Lunch: 3 Dinner: 4
Accommodation
Stay local 4* hotel throughout
Included
Boat ride at Romantic Huong River
2 way Bana Hills Cable Car Ride
Assemble at Singapore Changi Airport for your flight to Central Vietnam's City, Danang. It is a coastal city in central Vietnam known for its UNESCO World Heritage Sites such as the Imperial City of Hue and the ancient town of Hoi an. Upon arrival at Airport, meet and greet by our friendly local representative, and transfer to your accommodation. En- route visit the famous dragon bridge, it was designed and built in the shape of a dragon and breathe fire during weekend night.

Dinner
After breakfast, drive around Son Tra peninsula, and visit the first Linh Ung Pagoda, where the highest Goddess of Mercy Statue of Viet Nam is located. The pagoda offers stunning views of Danang beach and Cham Islands in the distance. Next visit the Marble Mountain which is made up of five limestone outcrops in isolation from the surrounding plains, each riddled with caves and grottoes, with some made into pagodas and shrines. After lunch, transfer to Hue the imperial city. First visit Khai Dinh tomb which is affected by European and Oriental Architectural. Next explore the imperial city consist of; Flag Tower, Noon Gate, Nine Dynastic Urns, Nine Holy Cannons, Thai Hoa Palace, and Forbidden Purple city. Tonight, overnight at Hue.

Breakfast / Lunch / Dinner
After breakfast, take a boat ride on the Romantic Huong (Perfume) river to visit Hue's best-known religious site, Thien Mu 7-storey pagoda. Visit the Citadel Complex of Hue, set up by Nguyen Dynasty from 1805 to 1945, is now one amongst the relics of the Hue ancient capital. After lunch, leave Hue and enjoy the scenic route to Hoi An ancient town. Explore the ancient architecture of Hoi An, a fascinating combination of Vietnamese traditional characters with Chinese and Japanese influence. There are plenty to see in this delightful town, some of which are the famous Japanese Covered Bridge, Trieu Chau Assembly house, 200 years old Tan Ky House and historical museum. At night this town will lit up with all with all the lanterns. Tonight, have a chance to experience release water lantern at Hoi An.

Breakfast / Lunch / Dinner
Day 4HOI AN - BANA HILL - HOI AN
After breakfast, proceed to Bana Hills station and take the 20-minute world longest cable car ride to the French village Bana Hill. First visit the famous Golden Bridge followby Le Jardin D'Amour consist of 9 unique gardens, Debay Ancient Wine Cellar, Campanile, Fantasy Park, Alpine Coaster and Bana Wax Statue Museum (on own expenses). Before dinner, take a return cable car back.* An option to stay at Bana Hill

Breakfast / Lunch / Dinner
After breakfast, free at leisure or join an optional tour of your choice. *For those who stay at Bana Hill will return to Hoi An in the afternoon

Breakfast
Day 6HOI AN - DANANG - SINGAPORE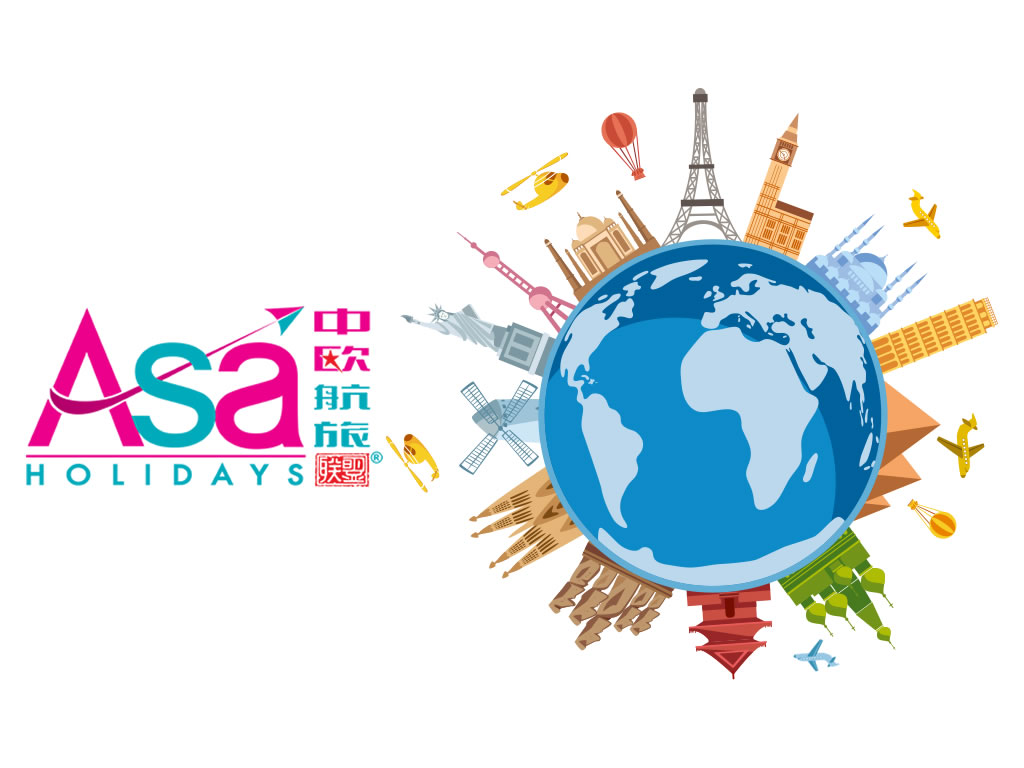 After breakfast, it's time to bid farewell to Danang, if time permits enjoy last min shopping at leisure before you proceed to the airport for your flight back to Singapore. We hope you have had a memorable time with ASA Holidays.

Breakfast
齐集樟宜机场,乘搭客机直飞岘港,位于越南中部的一个沿海城市。以其被联合国教科文组织列为世界遗产的着名景点而闻名,如顺化皇城和会安古镇。抵达后,将由专业的导游欢迎接机并送往酒店。途中,参观着名的岘港龙桥,这桥它是建造龙的形状。

晚餐
早餐后,乘车前往美丽的山茶半岛,参观灵应寺越南最高的观音像,并欣赏海边的美丽景色。接下前往参观五行山,由五个石灰岩露头组成的大理石山与周围的平原隔离,每个都充满了洞穴和有些做成宝塔和神社。午餐后,乘车前往顺化皇城,首先参观被欧洲和东方建筑受影响的启定皇陵。继续参观旗塔、午门 、九鼎、九炮、太和殿、顺化紫禁城。今晚在顺化酒店入住。

早餐 / 午餐 / 晚餐
早餐后,乘船游览顺化香江及江边两岸之风景和顺化市集,接着参观最著名的美丽七层天姥宝塔。接下参观从阮朝统治在1802年和1945年之间的帝国城堡。午餐后,乘车前往会安古城,被联合国教育科学及文化组织列为国家文化遗产。享受沿着会安古建筑,是传统越南与中国和日本影响力的迷人组合。在这个城镇里,有着著名的日本廊桥、两百年历史的谭祈祖屋、福建会馆和博物館。晚上欣赏街上挂着美丽的彩色灯笼,也有机会释放水灯。

早餐 / 午餐 / 晚餐
早餐后,乘车前往越南著名巴纳山也被称为法国村,海拔有1487米,及体验世界上纪录最长的跨山缆车。抵达后,参观九个独特法式的花园、古老酒窖、法国别墅遗产和灵应寺的27米高佛像。在梦想游乐园也可体验单人过山车,注蜡雕像博物馆(门票是自费)。晚餐前乘搭缆车返回岘港。*可选择在巴纳山入住

早餐 / 午餐 / 晚餐
早餐后,自由活动或参加自费项目。*对于住在巴纳山的客人将在下午返回会安

早餐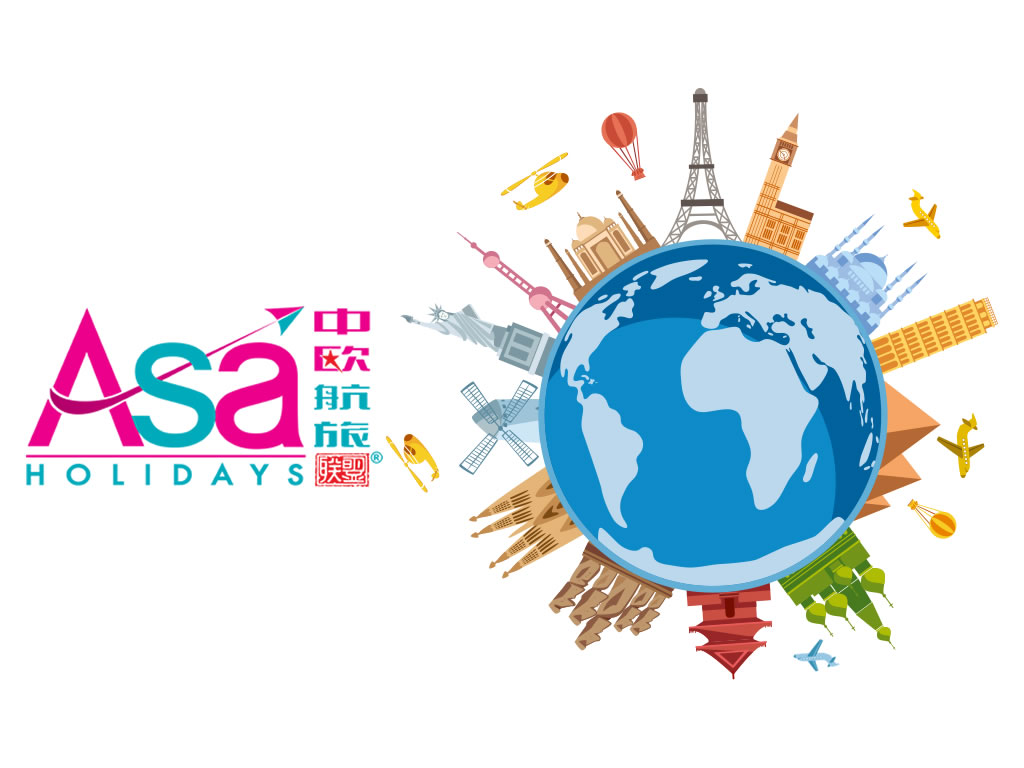 早餐后,自由活动,随后送往机场乘坐飞机返回温暖家园,并希望您同中欧航旅游,供享美丽的回忆。

早餐
*Note: Confirmed departure dates were highlighted in Green color .
Departure
Airline
Price From (SGD)
Book Now
More departure dates are coming soon
Departure
Airline
Price From (SGD)
Book Now
More departure dates are coming soon