NEVADA AND ARIZONA
• 3 Nights Stay in Las Vegas
• Day tour to Grand Canyon West Rim
• Lake Mead
• Joshua Tree Forest
LOS ANGELES
• 4 Nights Stay in Anaheim
• Universal Studios Hollywood
• Hollywood Walk of Fame
• Grauman's Chinese Theatre
• Dolby Theatre
SHOPPING
• Primm Valley Factory Outlets
• Tanger Outlets @ Barstow
MEALS
• 6 Breakfasts / 1 Lunch / 2 Dinners
ACCOMMODATION
• 7 Nights Hotel Stay
Day 1SINGAPORE ✈ LOS ANGELES – ANAHEIM
Assemble at Singapore Changi Airport and begin your holiday with a pleasant flight to Los Angeles. Upon arrival, transfer to hotel.Hotel Stay: Holiday Inn, Radisson Hotel or similar

Meals On Board
Day 2ANAHEIM – LOS ANGELES-UNIVERSAL STUDIOS-ANAHEIM
After breakfast, visit Grauman's Chinese Theatre (Mann's Chinese Theatre), Hollywood Walk of Fame and Dolby Theater – the new home of the Oscars. You can find your favorite movie stars' handprints & footprints. See the international movie industry trademark "Hollywood Sign" amongst the hills above. Visit Universal Studios Hollywood – the World's largest working film and television studio. Start on the world-famous Studio Tour to explore where Hollywood movies are made and see first-hand the world's largest 3D experience, the King Kong 360 3D ride. Then, face action head-on in heart-pounding rides, shows and attractions that put you inside some of the world's biggest movies and TV shows. Survive an 84-feet vertical plunge in Jurassic Park: The Ride. You may also experience some of the vertical exhilarating rides such as The Simpson's Virtual Roller Coaster, Transformers: The Ride 3D, Despicable Me Minion Mayhem and the newly expanded Harry Potter AdventureHotel Stay: Holiday Inn, Radisson Hotel or similar

Breakfast / Dinner (Chinese Dinner)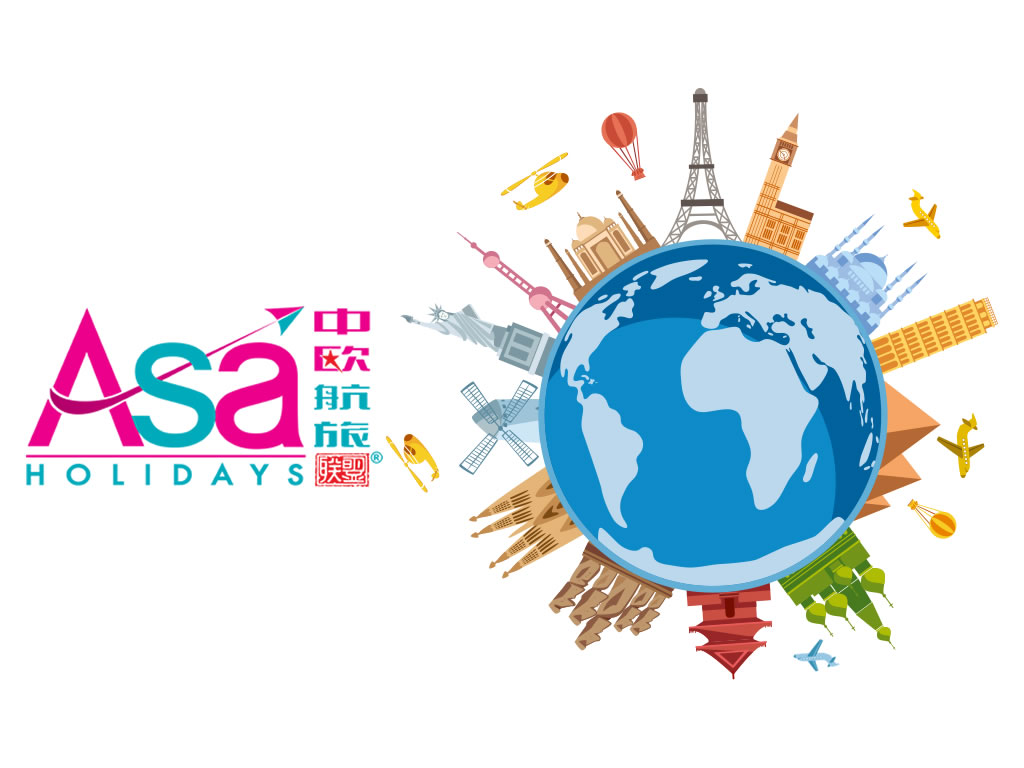 Free at leisure. You may consider taking an optional tour to explore the World-famous Disneyland Park.Hotel Stay: Holiday Inn, Radisson Hotel or similar

Breakfast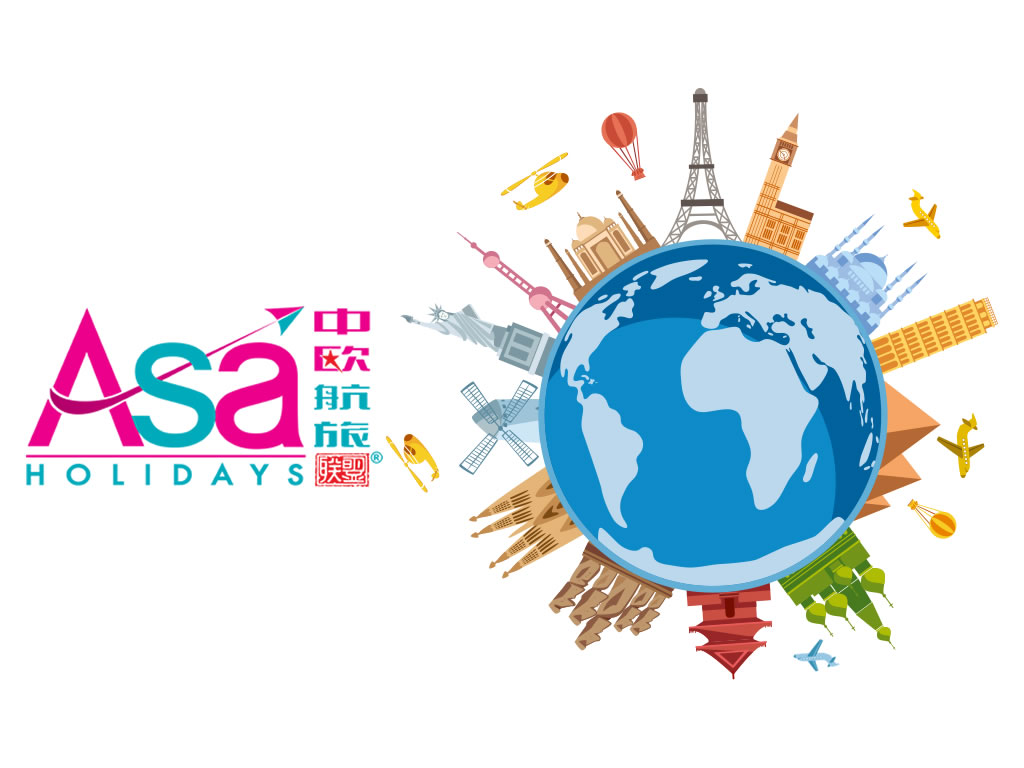 Free at leisure. You may consider taking an optional tour to San Diego the 2nd largest city in California.Hotel Stay: Holiday Inn, Radisson Hotel or similar

Breakfast
Day 5ANAHEIM – PRIMM VALLEY FACTORY OUTLET – LAS VEGAS
After breakfast, depart for Las Vegas. En-route to the state-line area of Nevada & California know as Primm Valley Factory Outlet for a visit to enjoy some shopping for branded goods. Find impressive savings at to brand such as Timberland, Coach, Polo Ralph Lauren etc. Travel across the state line of Nevada to Las Vegas, the best entertainment and gambling capital in the world! Tonight, you may join the optional Las Vegas Illumination night tour.Hotel Stay: Luxor, Excalibur or similar

Breakfast / Dinner (Chinese Dinner)
Day 6LAS VEGAS – GRAND CANYON (WEST RIM) – LAS VEGAS
This morning, drive to Arizona via Hoover Dam which impounds the largest reservoir –Lake Mead. Drive through the 900 years-old Joshua Tree Forest to the lands of the Hualapai Indian Nation. Continue to visit one of the natural wonders of the world – Grand Canyon West Rim. For the adventurous, consider options to ride the helicopter for a bird's eye view of the Grand Canyon, walk the Skywalk Glass Bridge or cruise the Colorado River (all optional at own expenses).Hotel Stay: Luxor, Excalibur or similar

Lunch (Western Lunch)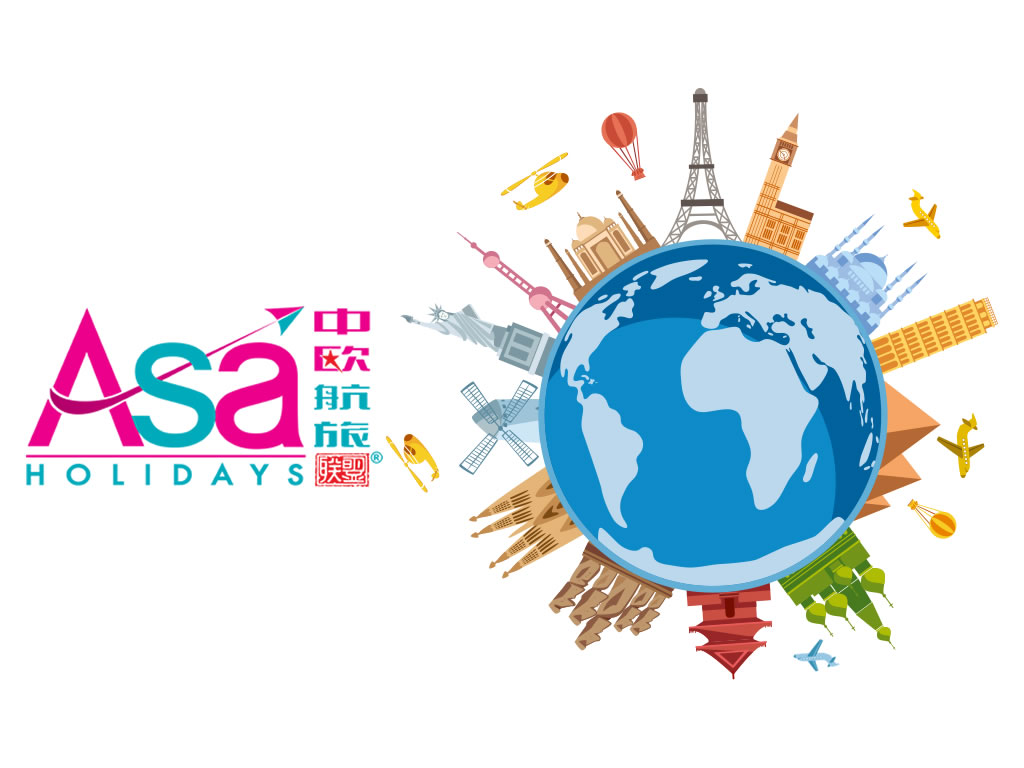 Free at leisure.Hotel Stay: Luxor, Excalibur or similar

Breakfast / Dinner
Day 8LAS VEGAS – BARSTOW – LOS ANGELES – SINGAPORE
After breakfast, continue your journey to Tanger Outlets for incredible savings on designer and branded products for some last-minute shopping before we proceed to Los Angeles. After dinner proceed to airport for your flight back to Singapore. We hope that you had a memorable vacation with ASA Holidays.

Breakfast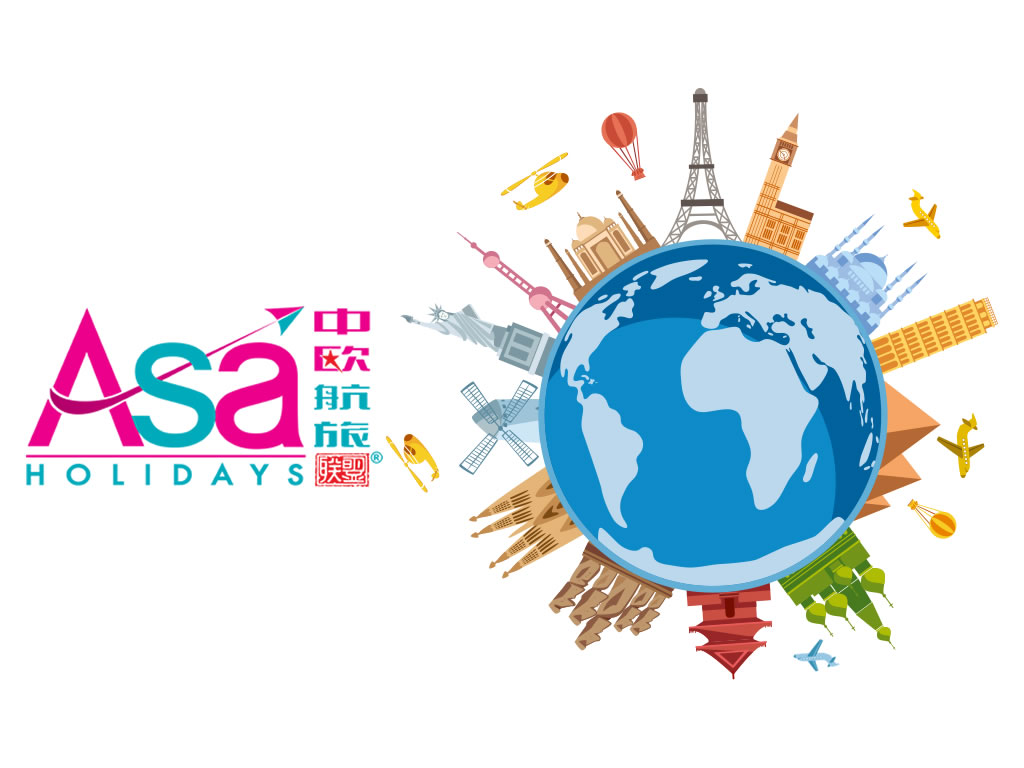 Breakfast / Dinner

集合于新加坡樟宜机场飞往旧金山。抵达后, 送往酒店休息。注意:乘客将与新航的乘客合并参加第一天行程;并享 用8晚酒店住宿,7早餐,2午餐及3晚餐。第9天,前往 环球影城后,晚上将送往机场乘搭航班往家园。酒店住宿 :希尔顿酒店,假日酒店,万豪酒店或同级

飞机餐
今早前往旧金山观光游包括世界上最弯曲的街道"九曲花街"及唐人街和艺术宫。过后,前往金门大桥,全长约2.7千米,桥两边各有两座高达227米的塔,是世界上最大的单孔吊桥之一,被视为旧金山的象征,您有机会拍照留恋金门大桥的美景。随后我们将会到位于39号码头的著名渔人码头, 您将有机会看到三十九号码头海狮。可看到有许多餐馆、商店、咖啡馆与海湾的景色。随后, 前往联合广场购物中心观光。酒店住宿 :皇冠假日酒店或同级

早餐 / 晚餐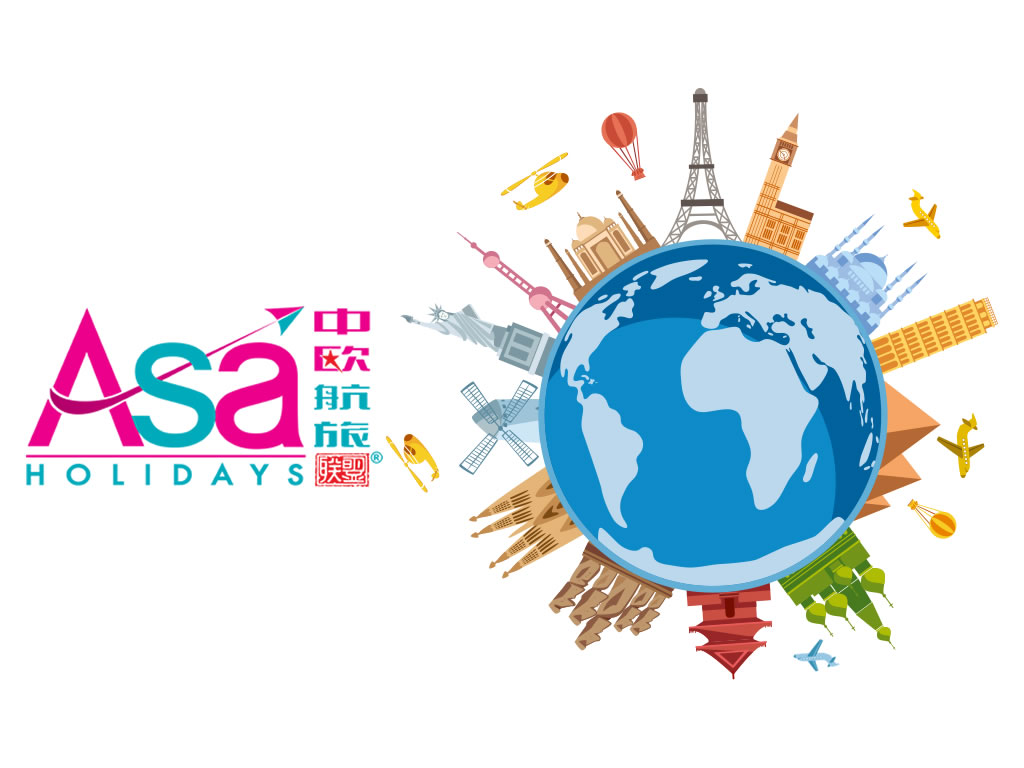 早餐后,前往优胜美地国家公园。进入景区后,欣赏气势磅礴的瀑布、巍峨雄伟的花岗岩及平静的山谷,优胜美地从任何一个角度看上去都宛如仙境一般。在这里可以看到世界上最大块的完整花岗岩 - 船长岩(El Captain)以及全世界第五大瀑布 - 优胜美地大瀑布(Yosemite Waterfall)*,新娘面纱瀑布(Bridal Veil Falls)还可以看到鬼斧神工的半圆山(Half Dome)。晚餐后, 将抵达弗雷斯诺酒店休息。*注意:优胜美地国家公园适合从4月到9月游览,并视当天气候而定。酒店住宿 :丽笙酒店, Piccadilly Inn或同级

早餐 ( )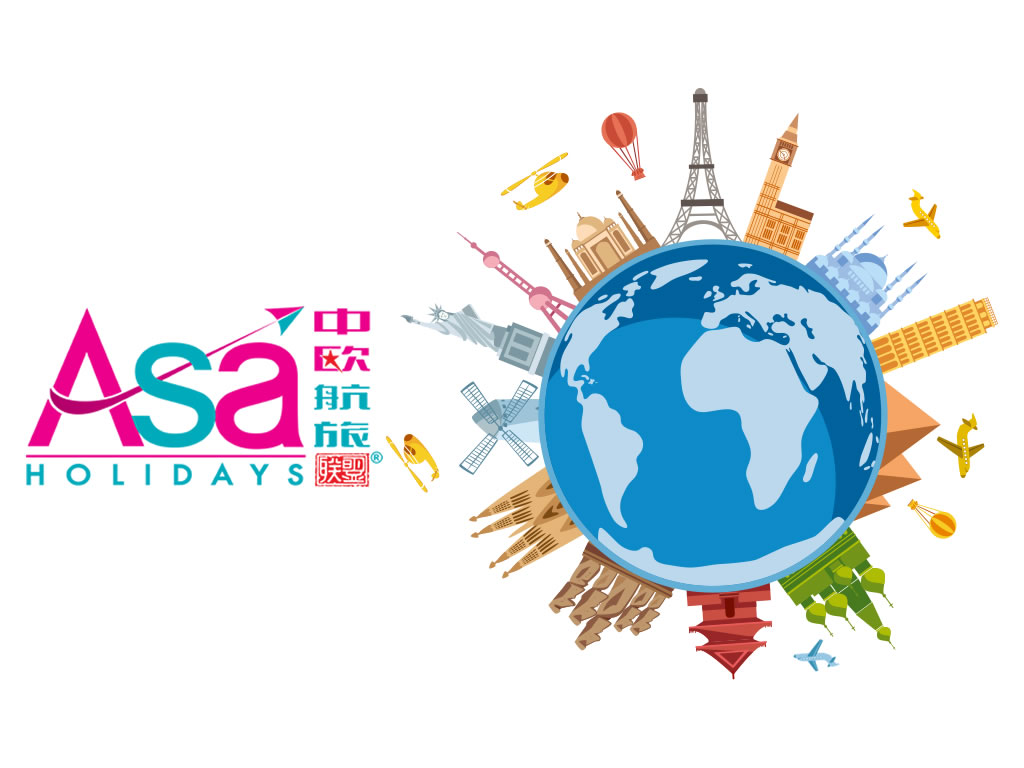 早餐
享用早餐后,前往位于莫哈韦沙漠中间的一个重要交通枢纽 - 巴斯托。过后到Tanger 工厂直销中心, 这里的名牌琳琅满目,价格将令人难以置信!。续程进入内华达州, 前往有"世界最佳娱乐之都" 的著名沙漠赌城-拉斯维加斯。这里有世界最多的赌场, 入夜后的景色更是迷人, 各种表演节目世界一流。您可自费参加附专车接送, 轻松方便的游览新旧两城, 令人不可致信的不夜城, 一睹这沙漠不夜天的奇迹精华。酒店住宿 :蒙特卡罗酒店或同级

早餐 / 晚餐
前往胡佛水坝储蓄而形成的世界最大人工湖 -"密德湖"。号称世界七大人工奇景之一的胡佛水坝。随后将穿越驶入那变化万端的摩哈比大沙漠,经过约书亚树公园和进入瓦拉派印第安人保留区。继续欣赏大峡谷的奇景,大峡谷长277里,宽18里,最深处超过1里! 千百万年来,经过科罗拉多河不断的冲刷与切割,及在大自然风吹、日晒、雨淋的腐蚀下,形成了今日的峡谷,其雄伟壮丽的景观实在难以用笔墨形容! 您可自费参观峡谷玻璃桥,居高临下,惧高的人肯定吓破胆! 或搭乘直升机 (自费) 俯览大峡谷全景,包括降落於峡谷底部,您可乘船於著名的科罗拉多河泛游,见证这母亲之河创造伟大峡谷的历史。酒店住宿 :蒙特卡罗酒店或同级

午餐 (西式午餐)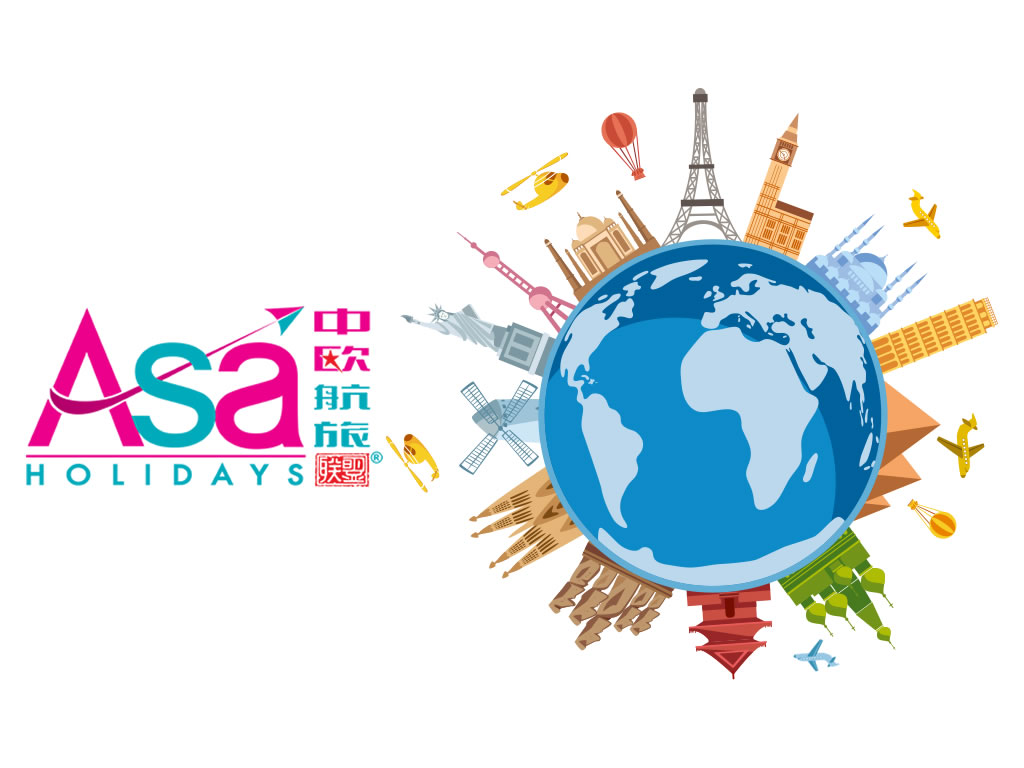 享用早餐后, 前往棕榈泉的著名购物天堂棕榈泉沙漠丘畅货中心 (Desert Hill Premium Outlets)。这里的名牌琳琅满目,拥有超过180家名牌商店, 有著名的Burberry,Gucci,Coach,Polo Ralph Lauren及Prada等等。随后, 前往阿纳海姆酒店休息。酒店住宿 :假日酒店,喜来登酒店,丽笙酒店或同级

早餐 / 晚餐
自由活动。推荐您可考虑參加本公司的自费项目,游玩这举世闻名、老少皆宜及被誉为 "世上乐土" 的迪斯尼乐园。酒店住宿 :假日酒店,喜来登酒店,丽笙酒店或同级

早餐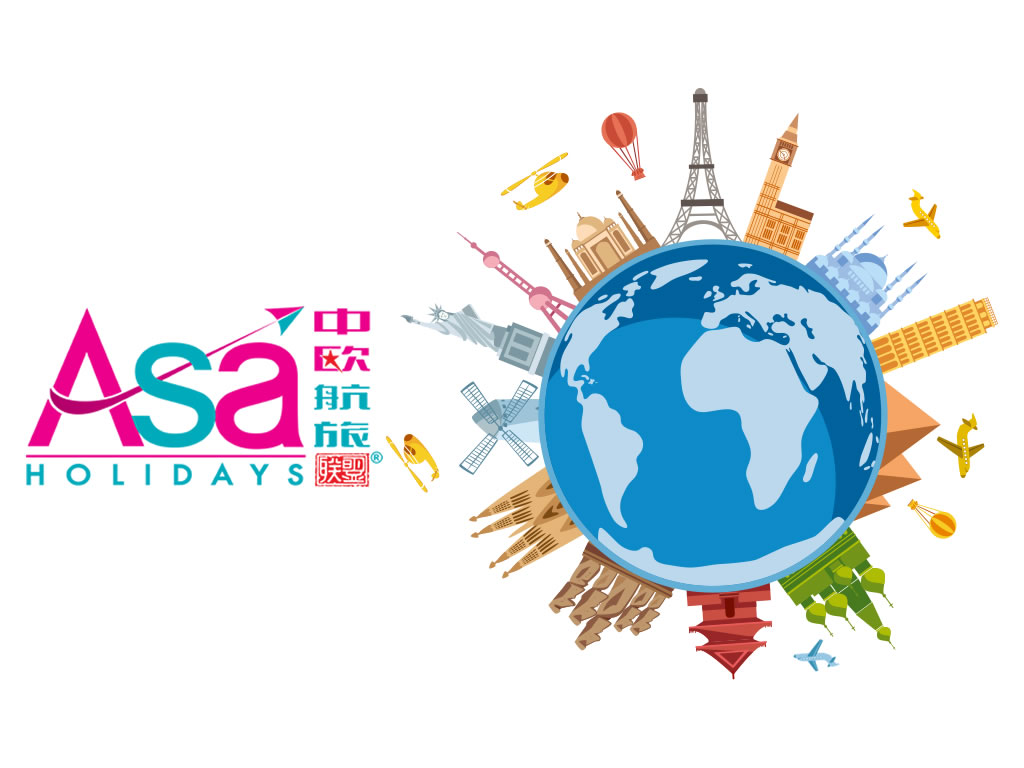 早餐后, 前往著名的好莱坞大道,参观好莱坞格鲁曼中国戏院(中国剧院)、杜比剧院及好莱坞星光大道。大道两旁的名人坊, 您可见历届奥斯卡各项金像奖得主的名字刻印在这条星星之街上。也可看到各著名影星的手脚印、签名与赠语。您可在这里购买到一些价廉物美的T恤作为纪念。你也有机会看到国际电影业商标"好莱坞标志"的牌板在山丘上。之后前往世界最大的电影制片厂 - 环球影城。今日的影城结合了电脑与高科技,保证让您大开眼界。搭乘影城专车, 带您周游制片厂, 亲睹及体验3D的特殊效果如「金刚」3D体验、山洪爆发、大地震及大白鲨等的制作; 亲身经历工厂大火,爆炸的惊魂现场;侏罗纪公园惊险之旅、未来战士立体电影,「小小兵王国」以及目前新近落成的「哈利波特」城堡及云霄飞车。游客真的可进入影片中的魔法城堡等, 体验与哈利波特一起骑着扫把在空中飞翔的惊险刺激。处处精彩, 包您大呼过瘾! 。晚上,送往机场乘搭飞机返回温暖家园,并希望您同中欧航旅, 供享美丽的回忆。

早餐 / 晚餐

Visa
VISA Requirements:
Singapore passport holders are required to hold biometric passports (e-passports) in order to visit United States and Canada. In addition,
you are required to apply for Electronic System for Travel Authorization (ESTA) at least 72 hours before travelling to the United States.
Please visit https://esta.cbp.dhs.gov/esta/ for more information and to register.
Malaysia, China and Indonesia passport holders are required to apply for a tourist visa in order to visit United States and Canada. For other passport holders, please ensure that relevant visa is applied and approved before the tour departs.
All individuals carrying maximum validity (10-year) B1/B2, B1, and B2 visas in passports issued by the People's Republic of China must have a valid EVUS enrollment in order to travel to the United States.
Please visit https://www.evus.gov/evus/#/ for more information and register.
Useful Info
Note:
1. In the event of local religious festivals, unforeseen circumstances and/or bad weather conditions, the sequence of the itinerary may be changed or altered. Alternative attractions will be substituted without prior notice and/or at short notice in order to ensure a smoother journey and tour.
2. All bookings will be subjected to terms and conditions as stipulated in this brochure.
3. Admission and entrance ticket will be included when specified.
4. Minimum group size of 16 passengers is required for a confirmed departure. Group size of 15 and below will solely be at the discretion of ASA Holidays and passengers need to accept the arrangement.
5. Tour is conducted in English.
6. All hotel ratings are based on local standards. In the event that accommodation in the stated hotel is unavailable, it will be replaced by another hotel of similar standards.
7. During major events, accommodation may not be in the city mentioned.
8. ASA Holidays recommends you to buy travel insurance for your travel to ensure coverage.
9. All flights are subject to change without prior notice
10. In the event of discrepancies between English and Chinese itinerary, please refer to the English version.
11. Room types are based on run of the house and allocated by respective hotels. ASA Holidays will not be responsible for the differences of the room allocated.
12. Participation of optional tours will be at passengers' own choice and expenses.