TAIPEI
Shi Fen Old Street
Chiu Fen
Shilin Night Market
TAICHUNG
Feng Jia Night Market
National Way Six Art Cultural Center
National Taichung Theater
5*Hot Spring Hotel
NANTOU
Sun Moon Lake by Cruise
CHIA YI
Alisan National Scenic Area
(Train Experience )
Fenchihu Railway Station
Fenchihu Old Street
KAOHSIUNG
E-Da Themepark
E-Da Outlet Mall
Leo Ho Night Market
Tian Liao Moon World
TAINAN
Anping Tree House
Blueprint Cultural & Creative Park
Tainan Night Market
*Complimentary One-Day Pass is valid for unlimited Taipei Metro rides
*1Day free and easy in Taipei
MEALS
7 Breakfasts / 5 Lunches / 2 Dinners
ACCOMMODATION
4 & 5* Hotels
Day 1SINGAPORE ✈ TAOYUAN AIRPORT – TAICHUNG
Assemble at Singapore Changi Airport and begin your holiday with a pleasant flight to Taiwan. Upon arrival, you will be greeted by our friendly guide and proceed to Taichung. This evening get set for a gastronomic experience at Feng Jia Night Market savouring and slurping various local street snacks.

Meals On Board
This morning, we continue to Alishan National Scenic Area. Beloved by both locals and tourists alike, Alishan National Secenic Area is one of Taiwan's most famous and visited nature to it. Visit attractions such as sister lakes, tree sprit pagoda and Shouzhen Temple. Later we will visit the Fenchihu Old Street, one of the must –see attractions when traveling to Alishan. Endowed with over 100 years of history, Fenchihu Railway Station was the largest and most important station of Alisan Forest Railways. This evening, overnight stay at Long Yun Leisure Farm. There are hundred years old pine forest and bamboo grove which gives you the most precious non- price fragrance multiessences. Remark: Visit to Fenchihu old street and Alisan National Scenic Area are subject to weather conditions and will be replaced with Monster Village and Xi Tou Forest Recreation Area. In the event that accommodation is not available or due to poor weather conditions or fully booked, alternative accommodation in a Chiyi hotel will be arranged.

Breakfast / Lunch / Dinner
After breakfast, visit E-Da Theme Park, they only greek-style amusement park in Taiwan with exciting rides. It has 3 areas- David's City, Santorini and Troy which boast of Taiwan's largest 4D show, volcanic outbreak show, restaurants and so on. Next you can enjoy shopping at E-Da Outlet mall. In the evening, arrive at Leo Ho Night Market where many stalls sell delicious snacks.

Breakfast / Lunch (Fishes Cuisine )
After breakfast, visit to Kaohsiung Pearl Culture Centre before heading to Tianliao Moon World to view its spectacular scenery. Its unique landform is known as "bad Land" in geography as years of overflowing rain and river water have caused the land to be barren and desolate, reminiscent to the surface of the moon. Thereafter, proceed to Tainan to visit the latest cultural hub, Blueprint Culture and creative Park. The place is filled to the brim and creativity and unique stores. Then head to Anping Tree House where nature and man-made structures meet. The Anping Tree House is a large banyan tree that has literally swallowed an old warehouse over the years. Many admire and marvel how one tree could grow so wide and tall with such power and strength. Tonight we will go to Tainan Night Market where you can enjoy your dinner at there.

Breakfast / Lunch
Day 5TAINAN – NANTOU - TAICHUNG
This morning, we will head to Sun Moon Lake. Enjoy a short cruise around the lake (subject to weather conditions). Next visit the Aboriginal products shop. Continue to Taichung Natural Way Six Arts Cultural Center. This place built in 1937. That is Japanese colonial period. On that day, the place is for Japanese police officer and government official to practice judo and kendo. Thought Taichung government repairs it. Many people come here to take pictures or admire his historic building. Next visit to National Taichung Theater. This is one of the newest building to be opened in Taichung. The building architecture is very nice and is a good place for taking photos. Tonight, indulge and relax with your stay at Taitung 5*Hotspring Resort.Remark: please bring swim wear & Swim cap.

Breakfast / Lunch (Buffet of Steamboat) / Dinner
This morning, visit the famous Shifen Old Street, where you can make your wish upon the sky lantern at your own expenses (Subject to weather conditions). Continue to Chiufen, a prosperous hillside village with many tea houses and shops selling traditional souvenirs and local snacks. Stop at Tian Lu Art Centre before heading to Shilin Night Market. It is a great location for purchasing local handicraft, tasty local snacks and souvenirs.

Breakfast / Lunch (Xiao Long Bao Cuisine)
Today, explore Taipei at your own place. Choose various attractions and shopping destinations like Tamshui, Ximending, Maokong Gondola. And most of the destinations can be easily accessed by Metro with your Complimentary 1-Day Taipei Metro Pass.Remark: 1-Day Taipei Metro Pass is valid for unlimited Taipei Metro rides from first use until the end of service in a single day

Breakfast
Day 8TAIPEI – TAOYUAN AIRPORT ✈ SINGAPORE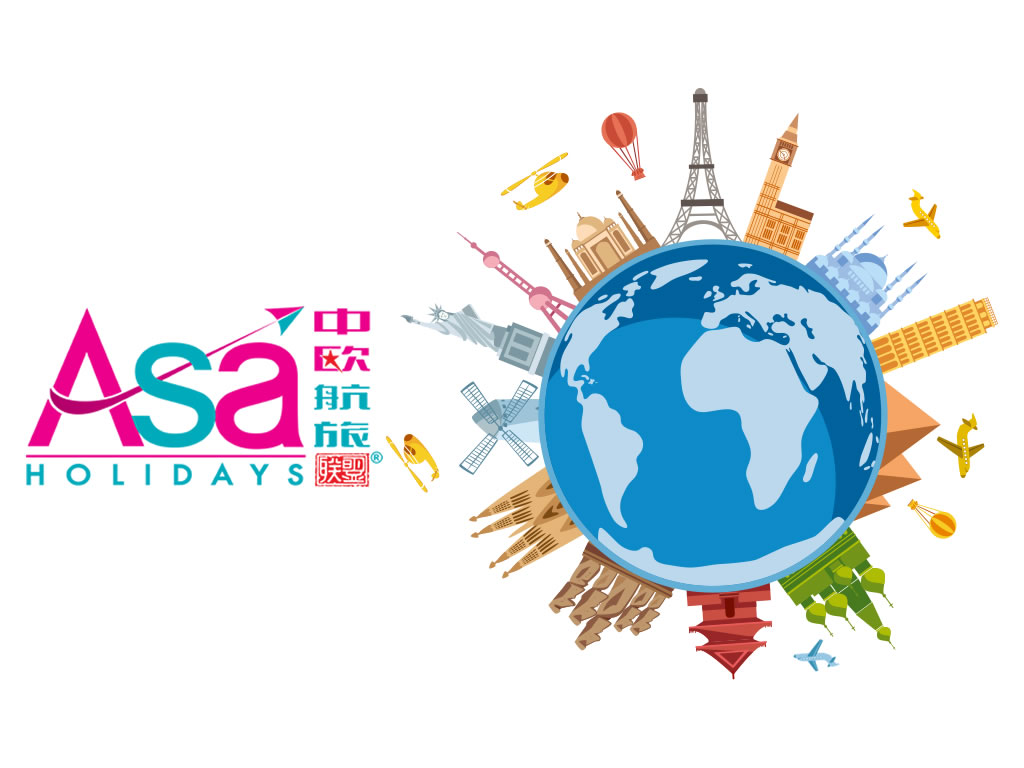 In the morning, if time permits, enjoy last-minute shopping. Then you will be transferred to the airport for the flight back to Singapore. We hope that you had a memorable vacation with ASA Holidays.

Breakfast
集合于新加坡樟宜机场,搭乘豪华客机飞往美丽宝岛台湾。抵达后,将由专业的导游接机前往台中并游览逢甲夜市品尝当地著名的传统美味小吃和享受购物的时光。

飞机餐
今早前往阿里山森林游乐区,游览富有传说色彩的姐妹潭、三兄弟、受镇宫等。在云雾环绕的山头,漫步于森林步道,欣赏四周的百年、千年神木,为此行留下美丽的赞叹号。接着将探访百年老街——奋起湖老街和奋起湖火车站。奋起湖为阿里山铁路的中继站,也是台湾海拔最高的老街,依山而建的房屋更为奋起湖增添古朴的气氛,因而有"南台湾九份"的美名。今晚将入住龙云休闲农场。有百年杉木林、茂 盛的竹林,以及温带、寒带的林木如红豆杉、 冷杉、云杉、铁杉等,给你最珍贵无价的芬多精。 注意:如遇通往阿里山的路况不佳,奋起湖老街和阿里山森林游乐区将更改为溪头妖怪村和杉林溪生态度假村。突发状况,恕无法预先告知。尚若因天气恶劣或是房间客满, 不便住在龙云农场, 我们将安排到嘉义饭店。

早餐 / 午餐 / 晚餐
早餐后,您将畅游老少咸宜的义大游乐世界, 是台湾第一座综合室内外, 以希腊爱情海为主题的乐园.刺激的户名游乐设施, 再加上目不暇给的希腊风情表演。 乐区分为3大区,包括大卫城, 圣托里山城与特洛伊城, 内有全台湾最大的室内游乐馆。 接着, 您也可以到义大世界购物广场逛一逛, 让您享受尽情购物无穷乐趣。晚上前往高雄最著名的六合夜市, 您可自费在这享用海产粥,棺材板等远近驰名的南部小吃。

早餐 / 午餐 (活鱼多吃)
今早,参观珍珠养殖中心。前往拥有独特景观的田寮月世界,这片风景区在地理学上称之为"恶地"的地形,是因为长年累月经过雨水及河水的强烈侵蚀而形成,让它的表面寸草不生,有着荒漠之美,像极了月球的地形表面而成名。下一站前往台南安平树屋,一栋老舍古房被榕树攀附生根,盘根错节的状况,宛若台版吴哥窟「塔普伦寺」,屋树共生的关系:因被树根撕裂使得屋房结构形同崩解,却也因树根攀附而使树干反成了砖墙的支撑结构。掀开屋顶让阳光直接穿过枝叶、榕树间的钢制空桥、让人穿梭於树屋之间木栈道设计,此一地景艺术,正引出游客童心探险的乐趣。接着到蓝嗮图文创园区,参观近来流行的文创聚落,台南的新亮点之一,选购特色纪念品。入夜,前往最受当地人欢迎的台南夜市搜寻美食,搜刮流行服饰及精品百货。

早餐 / 午餐
早餐后,前往日月潭, 地形依山傍水, 全潭以光华为界, 北如日, 南面如月故明日月潭。 我们也有机会乘船游日月潭 (视天气而定)。途中到山地特产中心。前往道禾六艺文化馆,前身为「历史建筑台中刑务所演武场」,在建筑师的巧思之下复兴再生,保留了日式建筑原汁原味的风情。建筑在大树环绕之下,大人小孩在屋外尽情奔跑、玩耍,浓郁的文化气息与风雅景致,是台中不能错过的景点。接着前往台中新地标--国家歌剧院,这是由日本建筑大师伊东丰雄设计,结合他一贯的自然与人文交融的风格, 呈现绝美几何孤状的外观造型,也因为全曲墙的高难度设计,让它获得「全球最难盖建筑」和「全球9大城市新地标」的称号!不过不只如此,台中国家歌剧院还要打破大家对艺术「高不可攀」的形象。今晚住宿于台中的5星级温泉酒店,享受温泉浴,可让您消除疲劳,精神焕发。(请携带泳衣及泳帽)

早餐 / 午餐 (火锅自助餐) / 晚餐
早餐后,前往十分老街,在这街道上,您能在十分老街的铁路上漫步,放天灯(自费及视天气状况) 把您的愿望写在色彩鲜艳的天灯上,慢慢看着它从铁路升上天。续程前往九份,昔日的金矿产区,如今已变成了生机勃勃的山城小镇。在这复古的小镇里,有著各式各样的道地美食及纪念品让您带回去当手礼。途中将参观天禄艺术中心。晚上将到台北最规模的士林夜市, 商品价廉物美,货品齐全, 这里可品尝到豪大鸡排, 大饼包小饼等美食。

早餐 / 午餐 (小笼包精致料理)
今天,您将拥有全日的休闲时光,并可免费获取捷运一日票,可自行前往台北其他景点或购物区,轻松悠游台北。

早餐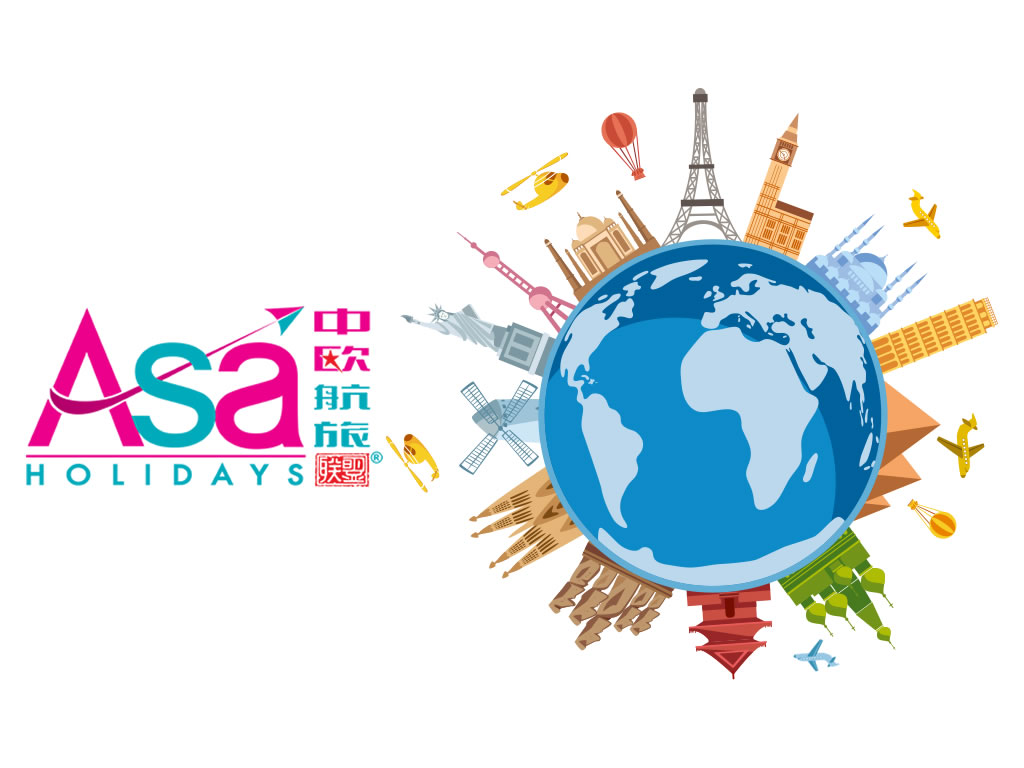 早餐后, 如时间允许您可以做最后的购买。之后送往机场乘坐飞机返回温暖家园,并希望您同中欧航旅游共享美丽的回忆。

早餐
*Note: Confirmed departure dates were highlighted in Green color .
Departure
Airline
Price From (SGD)
Book Now
More departure dates are coming soon
Departure
Airline
Price From (SGD)
Book Now
More departure dates are coming soon
Useful Info
1. In the event of local religious festivals, unforeseen circumstances and/or bad weather conditions, the sequence of the itinerary may be changed or altered. Alternative attractions will be substituted without prior notice and/or at short notice in order to ensure a smoother journey and tour.
2. All bookings will be subjected to terms and conditions as stipulated in this brochure.
3. Admission and entrance ticket will be included when specified.
4. Minimum group size of 16 passengers is required for a confirmed departure. Group size of 15 and below will solely be at the discretion of ASA Holidays and passengers need to accept the arrangement.
5. Tour is conducted in Mandarin.
6. All hotel ratings are based on local standards. In the event that accommodation in the stated hotel is unavailable, it will be replaced by another hotel of similar standards.
7. During major events, accommodation may not be in the city mentioned
8. ASA Holidays recommends you to buy travel insurance for your travel to ensure coverage.
9. All flights are subject to change without prior notice
10. In the event of discrepancies between English and Chinese itinerary, please refer to Chinese version.
11. Room types are based on run of the house and allocated by respective hotels. ASA Holidays will not be responsible for the differences of the room allocated.
12. Participation of optional tours will be at passengers' own choice and expenses.