HIGHLIGHTS
MELBOURNE
• City Tour
• Arts Precinct • Princes Bridge
• Yarra River • Federation Square
• St Patrick's Cathedral
• Flinders Street Station
• City Circle Tram • Parliament House
• Fitzroy Gardens
• Shrine of Remembrance
• Chinatown
• Queen Victoria Market*
• Brighton Bathing Boxes
PHILLIP ISLAND
• Panny's Chocolate Factory
• Nobbies Rock Formations
• Seal Rocks
• Penguin Parade
SYDNEY
• City Tour
• Chinatown
• St. Mary's Cathedral
• Sydney Fish Market
• Sydney Opera House
• Sydney Harbour Bridge
• Sydney Tower Eye
• Sydney Zoo
BLUE MOUNTAINS NATIONAL PARK
• Katoomba
• Echo Point
• Three Sisters Rock
• Leura Village
PORT STEPHENS
• 4WD Sand Safari Tour
• Sandboarding
• Dolphin Watch Cruise
• Irukandji Shark & Ray Encounters
MEALS
7 Breakfasts / 3 Lunches / 2 Dinners
ACCOMMODATION
MELBOURNE
*3 Nights Stay in 4* Hotel
PORT STEPHENS
*1 Night Stay in 4* Hotel
SYDNEY
*3 Nights Stay in 4* Hotel
Day 1SINGAPORE - MELBOURNE
Assemble at Singapore Changi Airport and begin your holiday with a pleasant flight to Melbourne, Capital city of Victoria.

Upon arrival, begin your city tour by driving pass the Melbourne Arts Precinct. Next, cross the Princes Bridge spanning from the Yarra River to the Federation Square and see St Patrick's Cathedral, Flinders Street Station and Chinatown. See the City Circle Tram in motion along the way and view the Parliament House, Shrine of Remembrance and Fitzroy Gardens. Continue visit to the only surviving 19th-century market in the CBD, the Queen Victoria Market* (open daily except for Monday, Wednesday and Public Holidays). Eat, shop, explore and discover your way through the iconic food halls and heritage sheds where there are fresh local produce, handicrafts, souvenirs, an assortment of cooked food, pastries, cheese, bread, chocolates and many more or simply soak up the atmosphere of the largest open-air market in the Southern Hemisphere. Wander along the Melbourne's street arts at Hosier Lane, where the unique graffi ti and characters are created by local and international street artists..............................................................................................................Note: If Queen Victoria Market is closed. It will be replaced by South Wharf Direct Factory Outlets (DFO). It may also be changed to another day which market is open..............................................................................................................Hotel: Holiday Inn Express / Amora / Victoria / Mantra or similar

Meals On Board / Lunch
Day 3MELBOURNE – PHILLIP ISLAND – MELBOURNE
After breakfast, proceed to Phillip Island en-route make a photo stop at the colourful Brighton Bathing Boxes. Thereafter proceed to Panny's Chocolate Factory and learn how chocolates are made and get the chance to make your own chocolates on the spot. If time permits, take a stroll along the boardwalks and view the coastal sceneries at the Nobbies and the rock formations there. See the Seal Rocks which is home to many fur seals and witness the famous Penguin Parade on Summerland beach as they return from feeding in the sea in the evening..............................................................................................................Note: Please remember to bring along warm clothing as it will be cold at night.............................................................................................................

Breakfast / Dinner
Free at own leisure.Recommended Optional Excursion: Great Ocean Road

Breakfast
Day 5MELBOURNE ✈SYDNEY→PORT STEPHENS
This morning, depart for Sydney on a domestic flight. Upon arrival, begin your Sydney City Tour by driving pass Chinatown and St. Mary's Cathedral. Next, visit the Sydney Fish Market which is the largest seafood market in the Southern Hemisphere. You may try the delicious seafood, fresh from the ocean. Continue to the magnificent UNESCO World Heritage Listed Sydney Opera House. Enjoy 360° views of the Sydney Opera House (outside view only) and the beautiful Sydney Harbour Bridge (outside view only). Proceed to Port Stephens, the Dolphin Capital of Australia to stay for the night.Note: In the event of early morning domestic flight, boxed breakfast will be arranged instead of hotel breakfast.Hotel: Landmark Resort / Oaks Pacific Blue Resort or similar

Breakfast / Dinner (Western Dinner)
Day 6PORT STEPHENS – SYDNEY
After breakfast, begin your adventure by experiencing the fun 4WD Sand Safari Tour where you can try Sandboarding on sand dunes as high as 30 metres. Next board an award winning Dolphin Watch Cruise and begin searching for pods of wild bottlenose dolphins with seagulls flying around. Next visit the Irukandji Shark & Ray Encounters where you can feed and pat baby stingrays and up to 3m long sharks whilst embarking on an educational and unforgettable adventure. Note: Sighting of Wild dolphin is based on weather and tidal conditions. In the event of bad weather, for safety reasons, the cruise will not operate. 4WD Sandboarding Tour is on Seat-in-Coach basis and is not suitable for pregnant woman and those with back problems and infant. Please wear comfortable shoes, hat, sunscreen, sunglasses, warm jumper, seasick pills and bring a camera along. Hotel: Mercure / Citigate / Novotel / Holiday Inn / Metro / Mantra or similar

Breakfast / Lunch
Day 7SYDNEY – BLUE MOUNTAINS – SYDNEY
This morning, head to one of the world's most iconic Australia animal in Western Sydney on the way to Blue Mountains. Sydney Zoo is home to over 4,000 animals, including awe-inspiring and endangered species from all around the world. Take a stroll down the African Boardwalk where you'll see scenes from the savannah in our remarkable mixed-species habitats, get closer to all your favorite Australian natives in our beautiful open-range Australia habitat, where kangaroos and wallabies hop freely around the meandering pathways. Next, continue to the UNESCO World Heritage Listed Blue Mountains National Park and enjoy Scenic World Blue Mountains - Ultimate Discovery Pass which includes railway, skyway & cableway. The best way to enjoy the panoramic stunning views of the rugged cliffs and deep forested valleys. See the charming township of Katoomba and make a stop at Echo Point to see the famous Three Sisters Rock formation. Transfer back to Sydney, along the way, visit one of the most beautiful villages, Leura Village.

Breakfast / Lunch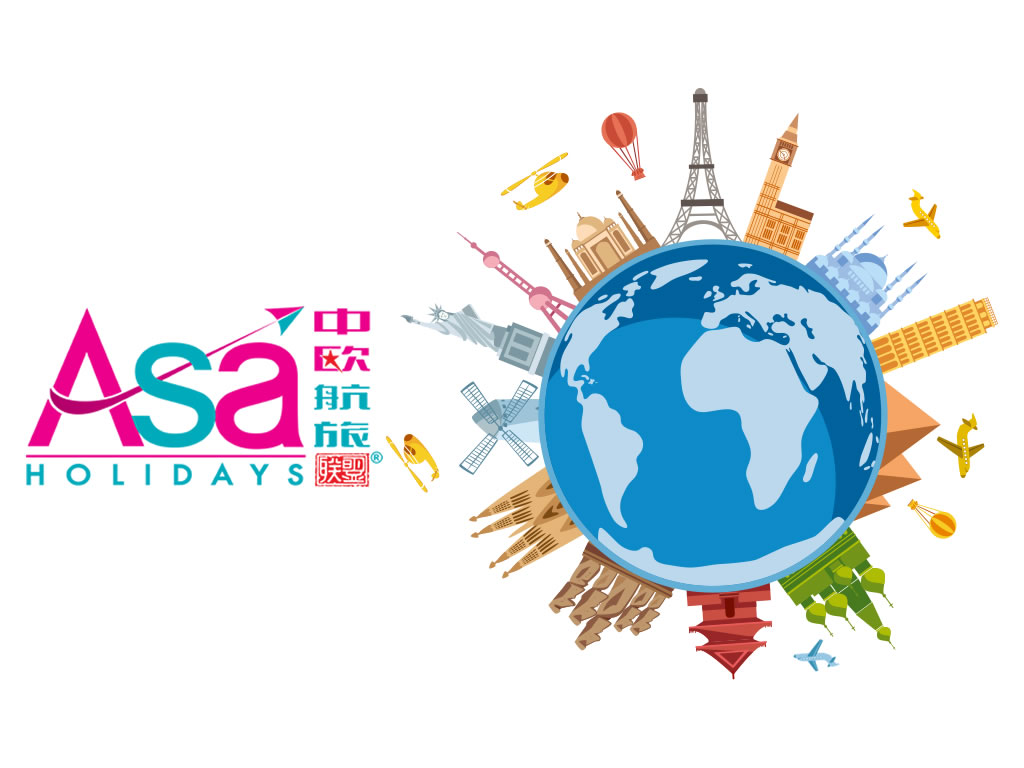 Free at own leisure.Recommended Optional Excursion: Hunter Valley

Breakfast
Enjoy some free at leisure time before you are transferred to the airport for the flight back to Singapore. We hope that you had a memorable vacation with ASA Holidays.

Meals On Board / Breakfast
集合于新加坡樟宜机场,搭乘班机飞往墨尔本,维多利亚的首都。

抵达后,开始墨尔本市区游。路经之处有墨尔本艺术中心组成的剧院和音乐厅。接着,经过王子桥跨越亚拉河到联邦广场、圣伯特大教堂、弗林德斯街站、菲兹罗花园、国会大厦、纪念靖国神社以及唐人街。之后, 前往唯一在市区内的19世纪市场 - 维多利亚女皇市场*(星期一, 三及澳洲公共假期无开放) 。在这个南半球最大的露天市场有标志性的食物大厅,看新鲜的当地产品如各种熟食、糕点、奶酪、面包、巧克力、手工艺品和纪念品等等。注意: 如维多利亚女皇市场关闭,将以南部市场开放的码头直销工厂(DFO)取代。这一天也可能换去市场营业的另外一天。酒店: Citigate / Rendezvous / Oaks on Market / Travelodge / Amora / Mantra或同级

飞机餐 / 午餐
早餐后, 前往菲利普岛巧克力工厂。抵达后,游览和了解巧克力的制作过程。如时间应许,前往诺比斯角以及海狗岩石,观赏许多海狗和美丽的自然风景。黄昏时分,您可观赏世界闻名的企鹅巡礼,看许多企鹅上岸回巢的奇景。注意: 菲利普岛气温晚上均低,请带寒衣。

早餐 / 晚餐

早餐
今早,搭乘国内航班飞往悉尼。抵达后,开始悉尼市区游以了解和体验悉尼的城市风情。路经之处包括唐人街及圣玛丽大教堂。随后,前往悉尼海鲜批发市场,看当天所捕获的新鲜海鲜。接着, 前往宏伟的世界遗产悉尼歌剧院。你将能享受360度全景观赏世界遗产的悉尼歌剧院(外观)和美丽的悉尼海港大桥(外观)。前往史蒂芬港,澳大利亚海豚首都,住宿1晚。注意:在搭乘早晨国内航班的情况下,将会安排盒装早餐,而不是酒店的早餐。酒店: Landmark Resort / Oaks Pacific Blue Resort 或同级

早餐 / 晚餐 (晚餐)
早餐后,体验四轮驱动沙漠之旅的乐趣,你可以尝试在高达30米的沙丘滑沙。接着,乘坐荣获多奖的游船,在大海欣赏野生海豚与海鸥。接着参观史蒂芬港鲨鱼与鳐鱼海洋馆,体验喂食及触摸小鳐鱼和长达3米的鲨鱼。注:野生海豚的踪迹是根据天气和潮汐情况而定。在恶劣天气的情况下,为了安全起见,游船将无法操作。孕妇与有背部问题者不适合参加此团。参加者须穿上适合的鞋子及自备帽子、太阳眼镜、晕船药、保暖外套、相机及涂抹防晒油。酒店: Mercure / Citigate / Novotel / Holiday Inn / Travelodge / Mantra 或同级

早餐 / 午餐
今早,前往悉尼动物园。抵达后,您可以与多种野生动物亲密接触,比如体验喂食动物和农场动物如袋鼠、骆驼和小农场动物。您也能观赏澳洲本土的动物如袋獾,袋熊,澳洲野狗、東袋鼬,鹤鸵以及其它动物如羊驼,环尾狐猴,山羊,绵羊、兔子、鳄鱼和鸵鸟等等。前往世界遗产的蓝山国家公园。看卡通巴小镇, 然后到回音点观景台观赏杰米森谷"三姐妹峰"的壮丽景色。接着,返回悉尼。过后,登上悉尼塔, 欣赏360度城市的壮丽景色。你也可观赏4D动感电影。

早餐 / 午餐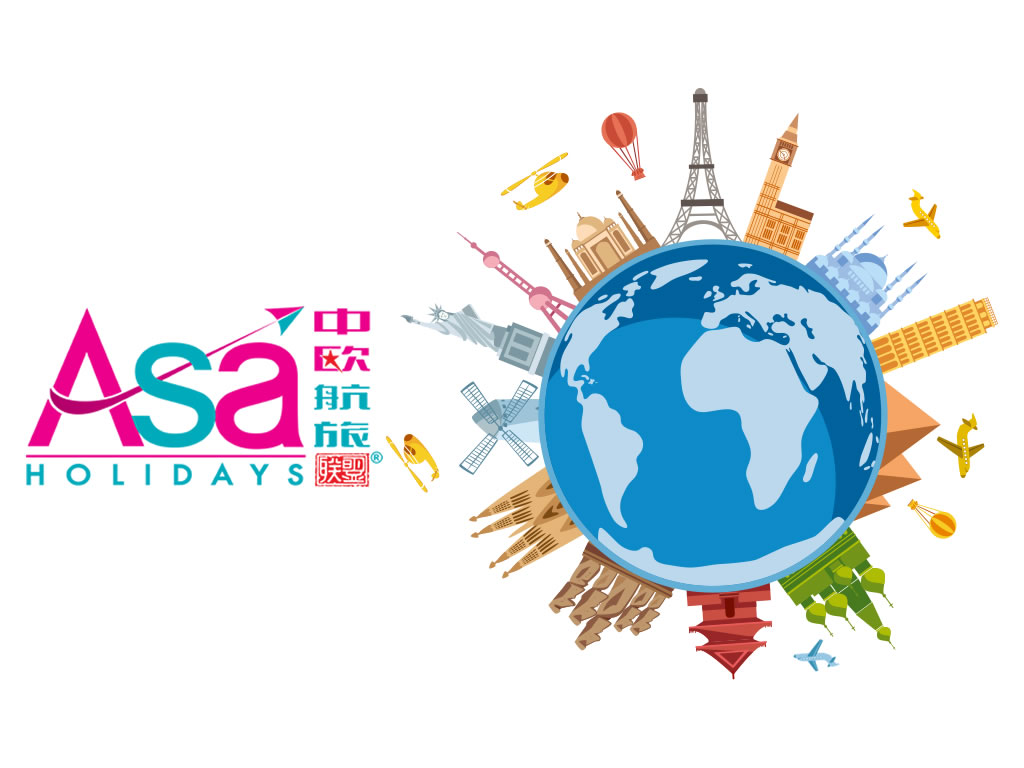 早餐
今天,您可自由活动至集合时间,送往机场乘坐飞机返回温暖家园,并希望您同中欧航旅共享美丽的回忆。

飞机餐 / 早餐
Visa
Immigration procedures require all tourists to possess a passport with minimum 6 months validity from the day of departure. Singapore passport holders do require a visa to Australia. For foreign passport, please ensure relevant visa is applied should you need one. It is necessary to bring along re-entry permit or air ticket to country of origin for passenger not holding Singapore passport. It is advisable to keep separately a photocopy of your travel document.
List of Nationalities that require Visas to Australia
Singaporean : Yes
Malaysian: Yes
American: Yes
Indian: Yes
Chinese: Yes
Indonesia : Yes
Filipino: Yes
*Please note that the above visa information should be used as a reference without warranties.
Weather
Spring ( Sep – Nov ): 13 – 25 °C / 春天 ( 九月–十一月 )
Summer ( Dec – Feb ): 25 – 32°C / 夏天 ( 十二月–二月 )
Autumn ( Mar – May ): 12 – 25°C / 秋天 ( 三月–五月 )
Winter ( Jun – Aug ): 05 – 15°C / 冬天 ( 六月–八月 )
We suggest you to update the weather through news or internet closer to departure.
我们建议您在出发之前再次从新闻或网络查询天气预报。
Tipping
Tipping and Service Charges
Total Per Pax (Applicable for 2 years and above):
With Tour Leader
6D4N Australia Tour (AMEL6 / AMEL6T / ASYD6 / AOOL6 / AADL6 / APER6): AUD 40
7D5N / 8D6N Australia Tour (AGDE7 / AMGC8): AUD 48
8D6N Australia Tour (AMES8 / AMS8 / ATAS8): AUD 52
Without Tour Leader
5D3N Australia Tour (AOOL5 / AMEL5): AUD 15
5D3N / 6D4N Australia Tour (ASYD5 / AOOL6 / APER6 / AADL6): AUD 20
6D4N / 7D5N Australia Tour (ACNS6 / AOOL7 / AMGC8): AUD 25
8D6N Australia Tour (AMES8 / AMS8 / ATAS8): AUD30
Optional Tour
Gold Coast
1. Tropical Fruit World (8 hours): AUD 98 (Adult) | AUD 78 (Child)
2. Glow Worm Night Tour (3 hours): AUD 99 (Adult) | AUD 60 (Child)
3. Hot Air Balloon - 30 Min Balloon Ride & O'Reilly's Vineyard Breakfast (6 hours): AUD 290 (Adult) | AUD 210 (Child - 11 Years & Below)
4. Broadwater Adventure Jet Boat Ride (1.5 hours): AUD 76 (Adult) | AUD 62 (Child - 11 Years & Below)
5. Sea World (6 hours): AUD 110 (Adult) | AUD 80 (Child - 11 Years & Below)
6. Dreamworld (6 hours): AUD 110 (Adult) | AUD 80 (Child - 11 Years & Below)
Melbourne
1. Great Ocean Road Adventure (10 hours): AUD 169 (Adult) | AUD 85 (Child - 11 Years & Below)
2. Sovereign Hill Gold Rush (9 hours): AUD 169 (Adult) | AUD 85 (Child - 11 Years & Below)
3. Puffing Billy Steam Train & Healesville Wildlife: AUD 175 (Adult) | AUD 88 (Child - 11 Years & Below)
Sydney
1. Scenic World Ride Discovery Pass (3 Rides Included): AUD 43 (Adult) | AUD 23 (Child - 11 Years & Below)
Perth
1. Pinnacles Desert 4x4 + Sand Boarding Adventure (with Picnic Lunch): AUD 215 (Adult) | AUD 120 (Child - 11 Years & Below)
Useful Info
Country Code : 61
Language: English
Currency: Australian Dollars ( AUD )
Voltage: 240V / 50Hz
Time Difference
Australia is 2-3 Hour Ahead
Clothings to bring
Spring/Autumn - Warm Jacket, Sweaters, Scarfs, Gloves
春天 / 秋天 - 厚外套,毛线衣,围巾和手套
Summer - Light Clothing, light jacket
夏天 - 轻便舒适衣服,外套
Winter - Sweaters, Warm Jacket, Gloves, Scarf, Thermal, Woolen Socks
冬天 - 毛线衣,厚外套加大衣,围巾和手套
Note:
1. In the event of local religious festivals, unforeseen circumstances and/or bad weather conditions, the sequence of the itinerary may be changed or altered. Alternative attractions will be substituted without prior notice and/or at short notice in order to ensure a smoother journey and tour. Tour groups may be merged.
2. All bookings will be subjected to terms and conditions as stipulated in this brochure.
3. Admission and entrance ticket will be included when specified.
4. Minimum group size of 16 passengers is required for a confirmed departure. Group size of 15 and below will solely be at the discretion of ASA Holidays and passengers need to accept the arrangement.
5. Every group of 26 passengers will have a Singapore tour manager to accompany the tour throughout.
6. In the event that there is no tour manager, tickets for the attractions will have to be collected by the passengers at the respective attractions. Passengers will be required to check in to hotels themselves and will have to use their own credit card or cash as guarantors against any expenses incurred in their own rooms.
7. A driver-guide may be arranged for selected Australia Tour groups. The Driver-guide's duty is to drive and give commentary on the coach. They do not accompany the group to attractions or assist to collect attractions tickets; while a driver's duty is only to drive the passengers around safely.
8. Tour is conducted in English. It will be conducted in Mandarin if a majority of the passengers of the group request. Mandarin speaking is based on individual tour leader's language proficiency level.
9. All hotel ratings are based on local standards. In the event that accommodation in the stated hotel is unavailable, it will be replaced by another hotel of similar standards.
10. During major events, accommodation may not be in the city mentioned.
11. ASA Holidays recommends you to buy travel insurance for your travel to ensure coverage.
12. All flights and flights timings are subject to change without prior notice.
13. In the event of discrepancies between English and Chinese itinerary, please refer to the English version.
14. Room types are based on run of the house and allocated by respective hotels. Triple rooms may consist of rollaway beds. ASA Holidays will not be responsible for the differences of the room allocated.
15. Participation of optional tours will be at passengers' own choice and expenses.
16. During Australian Public Holidays, some attractions will either be closed or operate for only half a day. During such occurrences, attractions such as theme parks may be combined into one day, and/or time spent at the attraction will be reduced.
17. Some hotels may not have housekeeping services on Sundays and Public Holidays.
18. 1 vegetable dish may be served to vegetarians at restaurants as group will not be having meals at vegetarian restaurant that may serve full course vegetarian dishes.
19. If you are bringing infants below 2 years old or children below 4 years old along, please buy or bring along your own infant or child car seats for infants seating on board coaches. It can be rented at own expenses, price varies according to different coach companies.