HIGHTLIGHTS
NAHA
- Local Fish Market
- Okinawa World
- Gyokusendo Cave
- Ashibina Outlets Mall
- Kokusai Street
ONNA
- Okashigoten
- Cape Manzamo
NAGO
- Okinawa Churaumi Aquarium
NOBORIBETSU
- Jigokudani
- Noboribetsu Marine Park
- Nixe Castle & Garden
- Noboribetsu Date Jidaimura
HAKODATE
- Mount Hakodate
- Asaichi Morning Market
- Goryokaku
- Old Public Hall of Hakodate Ward
- Old Hakodate Meijikan Post Office
LAKE TOYA
- Shikotsu Toya National Park Silo Observation Deck
OTARU
- Classic European Walk
- Otaru Music Box Museum
- Kitaichi Glass Gallery
- Crystal Museum
- Hello Kitty Coffee Shop
SAPPORO
- Odori Park
- NHK Tower
- Tokei-Dai
- Ishiya White Chocolate Factory
- Tennuki Koji
ACCOMMODATION
- Naha: 2 Nights
- Chitose: 1 Night
- Hakodate: 1 Night
- Joznkei: 1 Night
- Sapporo: 2 Nights
MEALS
7 Breakfasts / 4 Lunches / 6 Dinners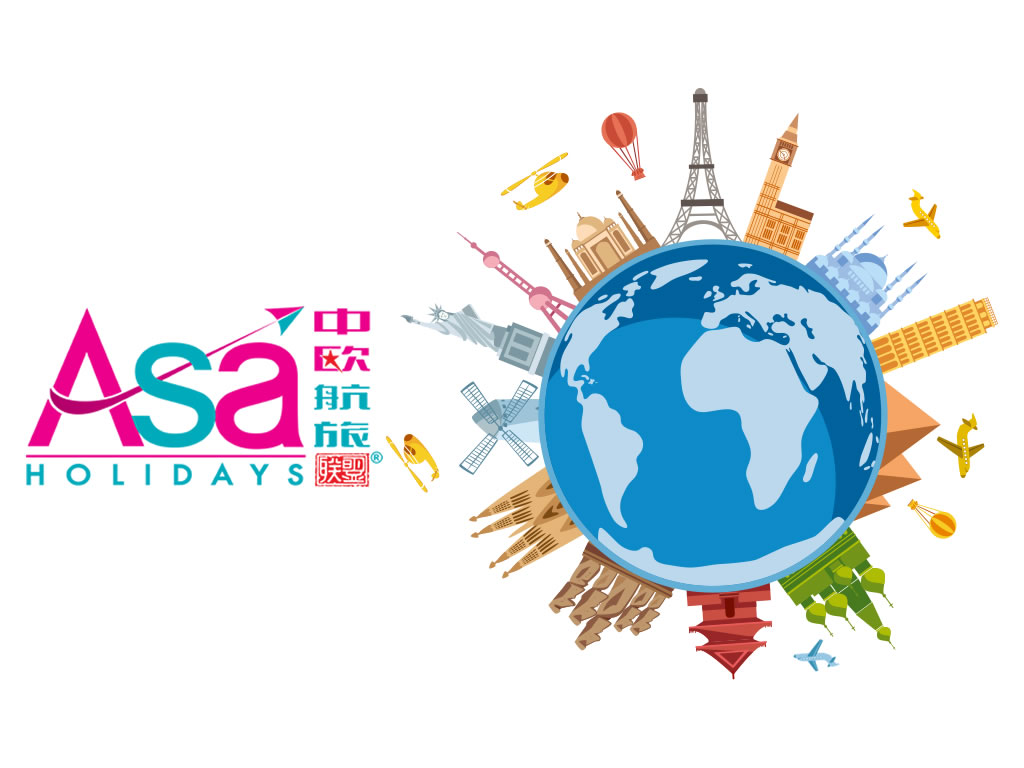 Assemble at Singapore Changi Airport and begin your holiday with a pleasant flight to Okinawa.

Day 2OKINAWA - CHURAUMI AQUARIUM
Upon arrival, meet and greet by our local representative. Begin your tour to the Northern part of Okinawa. Visit Cape Manzamo, a natural monument with an iconic elephant's trunk-shaped cliff in Okinawa. Its unusual shape was formed by erosion as a result of high waves crashing against the cliff for an extended period of time. Next visit Okashigoten, the main shop of the Okinawan sweets manufacturer, which uses local ingredients for its sweet delicacies. After lunch, proceed to the Ocean Expo Park, visit the famous Okinawa Churaumi Aquarium, one of the most popular attractions in the park. It is considered one of the biggest and best aquariums in the world and holds whale sharks, the largest fish on Earth. Take your time to explore the rich marine world, and don't miss out on the dolphin show.

Meals On Board / Lunch (Okinawa Soba) / Dinner (Ryuku Hot Pot)
Today, enjoy a morning stroll at a local Fish Market and experience the local culture, where you can find colourful tropical fish, vegetables such as goya, and other local delicacies. Next, visit Okinawa World, a tourist theme park dedicated to Okinawan culture. The park includes a craft village as well as a snake museum. The Gyokusendo Cave, located within Okinawa World, is the longest cave on Okinawa Island and features breathtaking stalactites and stalagmites. After lunch proceed to Okinawa airport for your flight to the Northernmost part of Japan, Hokkaido. Upon arrival at Chitose Airport, our local representative will greet you and accompany you to your accommodation.

Breakfast / Dinner (Japanese Set)
Day 4CHITOSE - NOBORIBETSU - HAKODATE
After breakfast, first visit the boiling pond known as "Jigokudani" or Hell Valley. Continue to Noboribetsu Marine Park (admission included), a modern-style marine park with a magnificent aquarium where all kinds of marine life, including sharks, stingrays, jellyfish, and salmon, swim freely. There are also colourful corals and a fascinating Dolphin Show or Sea Lion Show. The Winter Penguin Parade, which marches in an orderly fashion to greet you, is one of the attractions. Then, proceed to the lovely Danish Nixe Castle & Garden. Next, visit Noboribetsu Date Jidaimura, a history theme park that focuses on the Edo Period. After that, travel to Hakodate, one of Hokkaido's major cities. Ascend Mount Hakodate via cable car for the perfect night view of this romantic city (subject to weather conditions, in the event that the ropeway is suspended, a bus will replace it.)

Breakfast / Lunch (Seafood Hot Pot) / Dinner (Hotel Dinner)
Day 5HAKODATE - LAKE TOYA - OTARU
After breakfast, visit the famous Asaichi Morning Market. There are approximately 250 shops selling seafood, fruits, vegetables, and souvenirs. Next Proceed to the Goryokaku, Japan's first Western-style fortification (included admission ticket). The Tower Observatory provides a bird's-eye view of the city and the lovely fortress estate in the shape of a star. Next, see the charming historical buildings such as the Old Public Hall of Hakodate Ward and the Old Hakodate Meijikan Post Office. After lunch, drive to Lake Toya, which is surrounded by beautiful virgin forests. Shikotsu Toya National Park Silo Observation Deck offers a spectacular panoramic view of Lake Toya and Nakajima Island. Thereafter, drive towards Otaru, which is famous for its canal and glasswork shop. Walk along the "Classic European Walk" to see the historic European designs of the buildings along the picturesque waterfront. Continue to visit the Kitaichi Glass Gallery and the Crystal Museum, which are well-known for their hand-blown glass objects and vintage lamps. Next, go to the Hello Kitty Coffee Shop, which is a Hello Kitty themed café. Then, go to the Otaru Music Box Museum, Japan's largest music box store. Following that, we will transfer to a hotel in the Jozankei onsen area to spend the night and enjoy the onsen.

Breakfast / Lunch (Hokke Fish Set) / Dinner (Hotel Dinner)
In the morning will proceed to Sapporo Park for a day of nonstop fun at the snow field, where there are numerous Snow Activities. Lessons for beginners are available for a fee. Take advantage of the many snow activities available, such as snow tubing and snow rafting (both of which are included). Ski equipment, snowmobiles will be at own expense. After that, travel to Sapporo and see Odori Park, which hosts the annual Hokkaido Snow Festival. See the NHK Tower and the Tokei-Dai (clock tower) built in 1878. Next, go to the Ishiya White Chocolate Factory, where you can sample and purchase a variety of Hokkaido-made white chocolate. Tennuki Koji is a shopping street filled with inexpensive goods and delicious food stores.

Breakfast / Lunch (Yakiniku BBQ) / Dinner (Shabu Shabu)

Breakfast
Day 8SAPPORO - CHITOSE - OKINAWA
After breakfast, proceed to Chitose Airport for your flight back to Okinawa. Upon arrival, meet and greet by our local representative. Enjoy shopping at the Ashibina Outlets Mall, which has over 70 luxury brands at discounted prices to satisfy your shopping appetite. Continue on to Kokusai Street, also known as "The Miracle Mile." Walking down the street, you'll come across department stores, restaurants, cafes, bars, souvenir shops, boutiques, etc.

Breakfast / Dinner (Ryukyu Dance and Okinawan Dinner Show)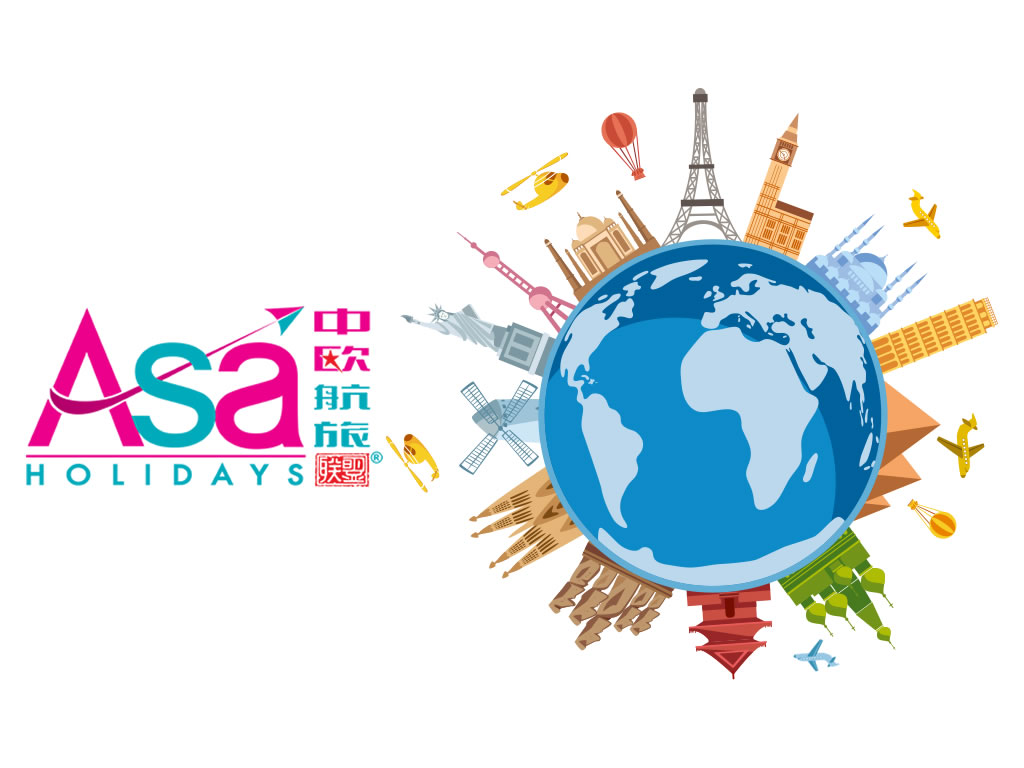 After breakfast, you will be transferred to the airport for the flight back to Singapore. We hope that you had a memorable vacation with ASA Holidays

Meals On Board / Breakfast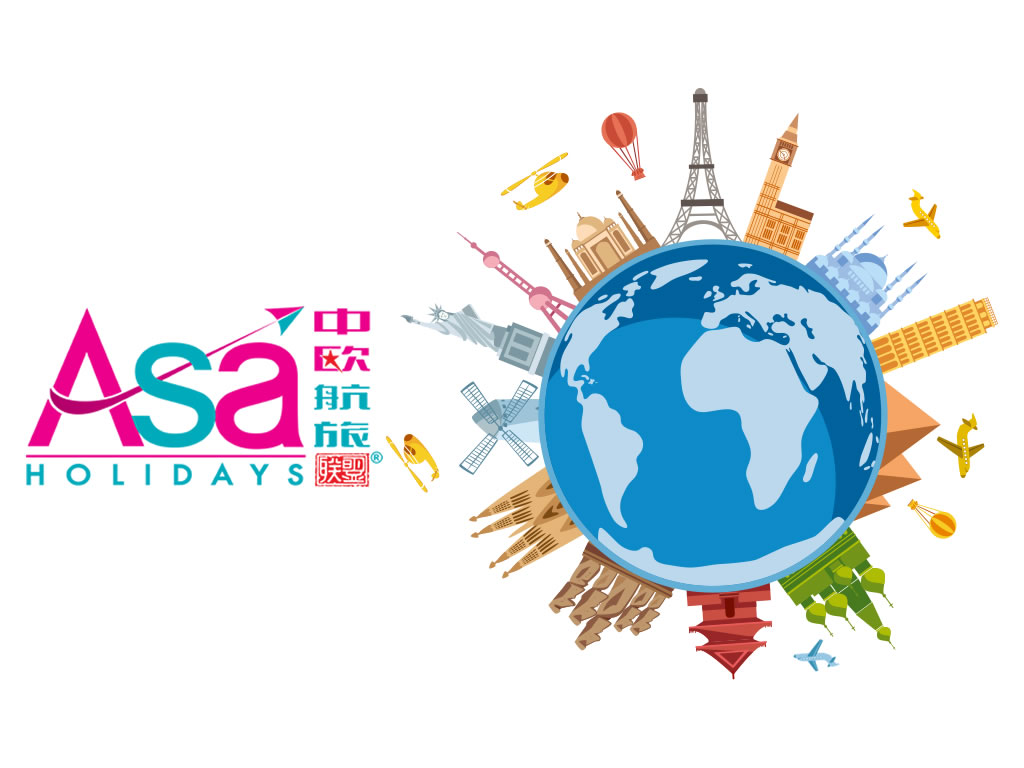 集合于新加坡樟宜机场, 乘搭客机飞往 "日出之国" -日本冲绳岛。

抵达后,将由专业的导游接机并开始您的游览。我们往北, 首先游览万座毛(天然纪念物),这是冲绳最 美丽的悬崖。它是个全珊瑚果实悬崖,奇特的造型是由海浪不断对悬崖浪溅而形成的。接下参观名护菠萝园,这里拥有100多个不同品种的菠萝,您可品尝及了解菠萝的生产过程。这里也出产各种菠萝产品如:菠萝酒、菠萝果 汁及菠萝甜点等。之后,参观冲绳海水族馆,它被认为是世界上最大和最好的水族馆之一。您可充分体验冲绳丰富的海洋世界,这里拥有世界上最大的鱼缸,其中还有鲸鲨是地球上最大的鱼。也别错过海豚表演。

飞机餐 / 午餐 / 晚餐
早上参观当地的鱼市场逛逛。在这里, 您可看到色彩斑斓的热带鱼及了解当地人的 文化。接下来,到以冲绳文化为主题的冲绳世界主题公园,公园内有工艺村和蛇博物馆 。过后到冲绳世界里最长的洞穴 - 玉泉洞, 里面设有壮观的钟乳石和石笋。午餐后,前往冲绳机场乘搭客机前往日本最北部的北海道。抵达千岁机场后,将由专业的导游接机送往酒店入住。

早餐 / 晚餐
早餐后,前往登别,将走入热腾腾的"地狱谷",是个大量的温泉水、热气与硫磺所形成的景色有如传说中的地狱,因此名为"地狱谷"。接着,参观登别海洋公园 (含门票),这现代风格特色的水族馆里,有各种海洋生物,包括鲨鱼,黄貂鱼,鲑鱼,水母等。同时,也能看到五颜六色的珊瑚。随着看精彩的海豚表演或海狮表演。最精彩的是壮观的"冬季企鹅游行"。您也会看到美丽的丹麦水妖城堡与花园。接下参观,登別伊達時代村。这是日本江户时代历史文化时代的主题公园。之后驱车前往函館,北海道的主要城市之一。最后乘缆车登函馆山*(视天气情况而定)。在函馆山上,您可欣赏到世界第三美的夜景。

早餐 / 午餐 / 晚餐
早餐后,参观著名的函馆早市。接着参观五棱郭(含门票) - 这是日本第一座西洋式城堡,建于公元1864年,城廓呈现五角星形。之后到欧洲式旧函馆公共大厅与明治时代邮政局参观。午餐后,前往往景色扣人心弦,四季迷人的洞爷湖。我们将会在洞爷湖瞭望台欣赏洞爷湖及中岛的壮丽全景。据徐前往小樽市,是最浪漫的小镇有许多古典路灯把整,它也以其运河和玻璃制品店而闻名。沿着"经典欧洲步道"漫步,在风景如画的海滨欣赏历史悠久的欧洲设计建筑。

早餐 / 午餐 / 晚餐
早上,在小樽俗名"音乐箱会馆" 参观,它拥有一个音乐盒,传出来的声音就象来自天堂一般的音乐旋律。接着参观玻璃画廊和水晶博物馆,这些博物馆以其手工吹制的玻璃制品和古董灯而闻名。 接下来参观凯蒂猫主题咖啡馆Hello Kitty Coffee Shop。 随后前往北海道首府札幌。 前往美丽的大通公园, 观看高耸的 NHK 塔和建于 1878 年的大钟楼。接下来参观石屋白之恋人巧克力厂,您将有机会品尝和购买各种北海道生产的白巧克力。之后,将到狸小路,在这儿您可买到北海道的美食,土产,装饰品等。在这自费享用晚餐。

早餐 / 午餐 / 晚餐

早餐
早餐后,前往千岁机场乘搭客机往回冲绳岛。抵达后,将由专业的导游接机前往冲绳平价精品购物城购物,这里拥有至少70种奢 侈品牌。您可以特别折扣价格来满足您的购 物需求。接着到被称为"奇迹地带" 的国际通道街,在街上有许多百货公司、餐厅、咖啡馆、酒吧、纪念品商店及精品店等。

早餐 / 晚餐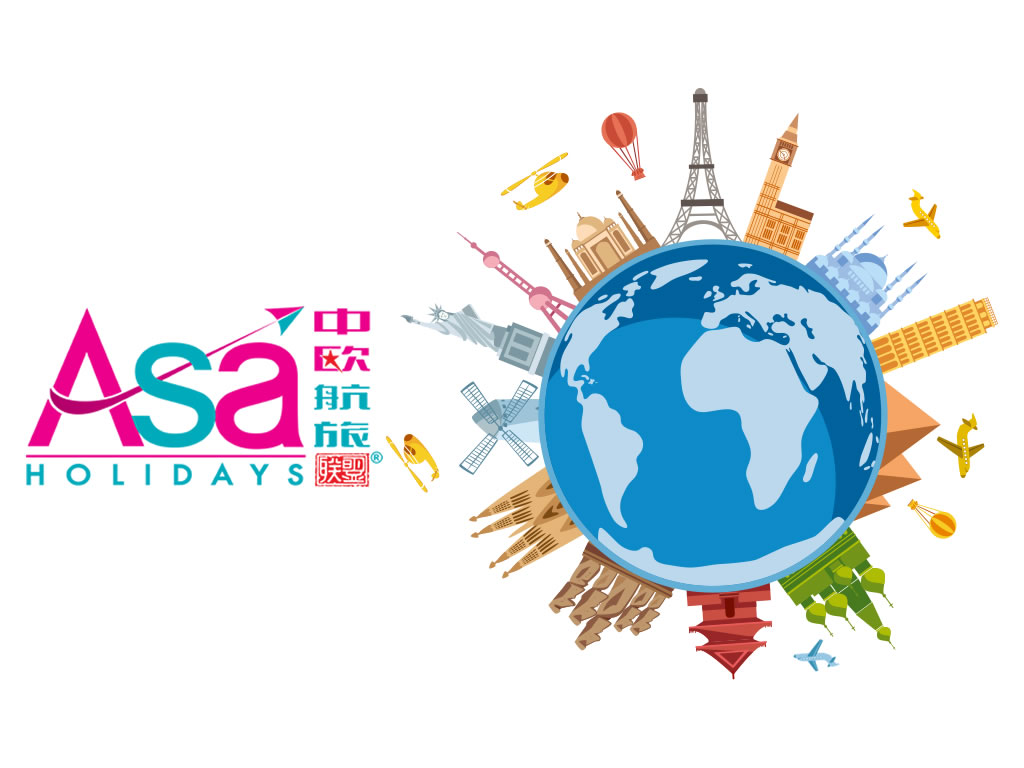 告别难忘的日本旅程,送往机场乘坐飞机返 回温暖家园,并希望您同中欧航旅共享美丽 的回忆。

飞机餐 / 早餐
Visa
Immigration procedures require all tourists to possess a passport with minimum 6 months validity from the day of departure. All passport do require a visa to Japan. For foreign passport, please ensure relevant visa is applied should you need one. It is necessary to bring along re-entry permit or air ticket to country of origin for passenger not holding Singapore passport. It is advisable to keep separately a photocopy of your travel document.
所有护照的旅客到日本旅游需要签证,持有外国护照的旅客请向本社职员查询有关的旅游签证.请确保您的护照至少有六个月的有效日期(按照出发日期开始计算)。非新加坡公民和永久居民必须携带出入新加坡许可证或回国的机票。
**Malaysia Passport: With ICAO' Standards with IC Passport (symbol on the front cover), do need a visa to enter Japan.
**Non - ICAO Standards Passport, Must apply for a Japan Visa.
Weather
Spring (Mar – May): 15 – 25 °C / 春天 (三月–五月)
Summer (Jun – Aug): 25 – 33°C / 夏天 ( 六月–八月 )
Autumn (Sep – Nov): 13 – 20°C / 秋天 (九月–十一月)
Winter (Dec – Feb): -05 – 15°C / 冬天 (十二月–二月)
We suggest you to update the weather through news or internet closer to departure.
我们建议您在出发之前再次从新闻或网络查询天气预报。
Tipping
Tipping and Service Charges
Total Per Pax (Applicable for 2 years and above):
6D5N Japan Tour: 7800 Yen
7D5N Japan Tour: 8300 Yen
7D6N Japan Tour: 9100 Yen
8D6N Japan Tour: 9600 Yen
8D7N Japan Tour: 10,400 Yen
9D7N Japan Tour: 10,900 Yen
9D8N Japan Tour: 11,700 Yen
Useful Info
Time Difference / 时差
Japan is one hour ahead of Singapore. 日本比新加坡快一个小时。
Electric Current and Adaptor / 电压
It is essential to bring a plug adaptor of 2 Flat pins for 120V outlet.
日本使用双遍插头,120 瓦特。
Note:
1. In the event of local religious festivals, unforeseen circumstances and/or bad weather conditions, the sequence of the itinerary may be changed or altered. Alternative attractions will be substituted without prior notice and/or at short notice in order to ensure a smoother journey and tour.
2. All bookings will be subjected to terms and conditions as stipulated in this brochure.
3. Admission and entrance ticket will be included when specified.
4. Minimum group size of 16 passengers is required for a confirmed departure. Group size of 15 and below will solely be at the discretion of ASA Holidays and passengers need to accept the arrangement.
5. Tour is conducted in Mandarin.
6. All hotel ratings are based on local standards. In the event that accommodation in the stated hotel is unavailable, it will be replaced by another hotel of similar standards.
7. During major events, accommodation may not be in the city mentioned
8. ASA Holidays recommends you to buy travel insurance for your travel to ensure coverage.
9. All flights are subject to change without prior notice
10. In the event of discrepancies between English and Chinese itinerary, please refer to English version.
11. Room types are based on run of the house and allocated by respective hotels. ASA Holidays will not be responsible for the differences of the room allocated.
12. For groups of 26 passengers and above, we will have a tour manager to accompany the tour throughout.