Dali--- A taste of old China in an idyllic setting
Yulong Snow Mountain --- A glacier closest to the equator in the world
Lijiang --- The World Heritage Site
Pudacuo National Park- the first national park in China
Shangri-La--- Paradise exists on earth. Pudacuo National Park
Kunming-,Guandu Ancient Town, Grand View Pavillion
Additional Tour: RMB680/pax (To be paid in China) =World Dinosaur Village+ Mushroom Hotpot +Guandu Ancient Town
Optional Tour (to be paid in China) A: Dali acres of flower fields=RMB200; B: Impression of Yunnan=RMB280
Meals:7Breakfasts, 6Lunches, 6Dinners
Accommodation: 7 Nights Hotel Stay
No Shopping
Day 1Singapore/Kunming/Chuxiong
Assemble at Singapore Changi Airport for the flight to Kunming, after lunch proceed to Chuxiong visit Lufeng World Dinosaur Valley. In China and even the world, Lufeng is the area where dinosaur fossils were discovered and unearthed in the biggest quantity, most complete skeletons and richest species. Since 1938 when the first dinosaur fossil was discovered in Lufeng, there have been overall about 110 fossils unearthed in Lufeng. In this regards, Lufeng is dubbed as "Hometown of Dinosaurs". The World Dinosaur Valley was opened to the public in 2008.*Note: MU flight will transfer to Dali on the same date

Lunch / Dinner
Day 2CHUXIONG/DALI/LIJIANG
After breakfast proceed to Dali, and enjoy the warm hospitality of Bai Minority with Sandaocha, a tea ceremony that treats guests to 3 cups of tea(3-course Tea Ceremony)-bitter tea, sweet tea, and honey tea. Though the ceremony, travelers will learn about the Bai's philosophy of "first bearing hardships, then enjoying comforts, and finally recollecting the flavors".

Breakfast / Lunch / Dinner
After breakfast, proceed to Yulong Snow Mountain by cable to the ropeway and visit Blue Moon Valley, Baishui River, Ganhaizhi。 Thereafer, enjoy a fantastic outdoor production entitled "Impression Lijiang", directed by Zhang Yimou. This cultural play is billed as the world's highest performance at 3300 meters and with Yulong Snow Mountain as a background. visit Dayan Ancient Town and take some time to hang around at the Square Street. Visit Black Dragon Park where you can enjoy a nice view of Yulong Snow mountain from here. *Note: 1)If ropeway cable car is closed we will replace to Yunshanping and that is no refund for the difference;2)No compensation may be awarded in the event of the unforeseen circumstances which does not permit the "Impression Lijiang" show to be carried out, since it is a complimentary content.

Breakfast / Lunch / Dinner
After breakfast, proceed to Hutiaoxia, Tiger Leaping Gorge a scenic canyon on the Jinsha River, and a primary tributary of the upper Yangtze River. At a maximum depth of approximately 3,790 meters (12,434 feet) from river to mountain peak, Tiger Leaping Gorge is one of the deepest and most spectacular river canyons in the world . coach pass by the Napaihai Lake The Napaihai Lake is 5 kilometers from the county town of Shangri-La. At 4 to 5 meters deep, the lake is famous as the winter habitat of the black-necked cranes. Night tour to Guishan Park .Next proceed to Shangri-La.

Breakfast / Lunch / Dinner
This morning, visit Pudacuo National Park the first national park in China to meet the standard of the international Union for Conservation of Nature. The Shuduhu Scenic Area in the Hongshan region. As such they are part of the Three Parallel Rivers of Yunnan Protected Areas World Heritage Site.

Breakfast / Lunch / Dinner
After breakfast, coach back to Kunming.Upon arrival, visit Golden Horse and Green Rooster Archway. People refer to Yunnan as the homeland of Golden Horse and Jade Rooster.

Breakfast / Lunch / Dinner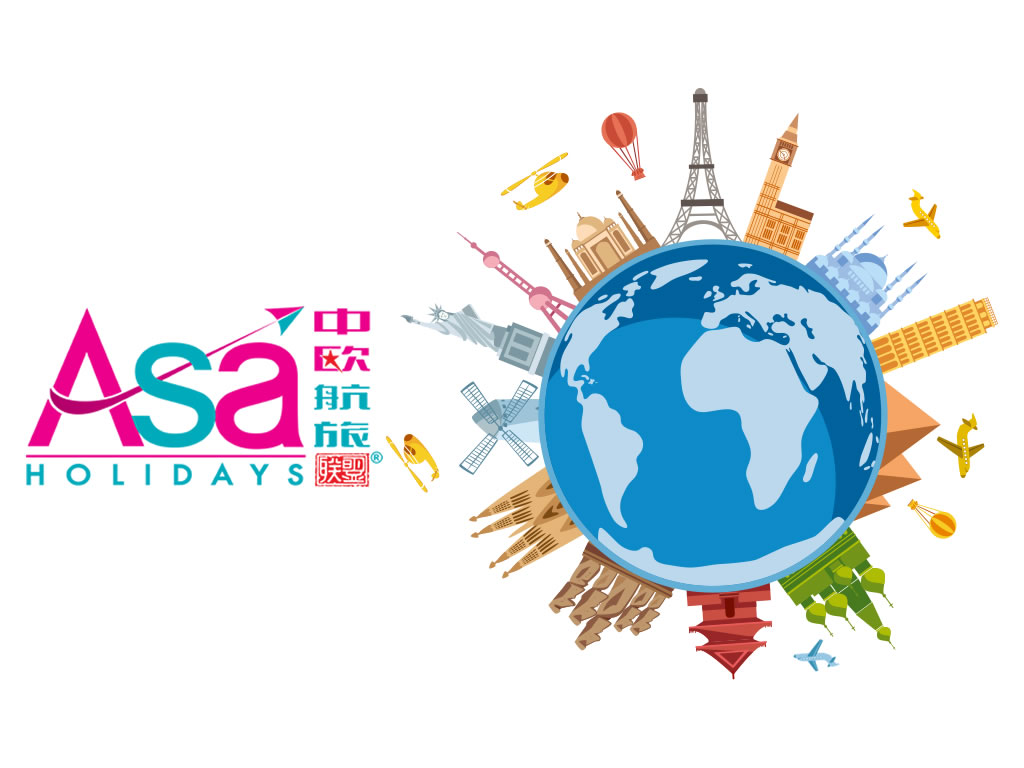 In the Moring visit Guandu Ancient Town, located at south-east suburb of Kunming,It is one of the birthplaces of Yunnan Culture, and also one of the main historical ands cultural landscape of Kunming tourism. The ancient Guandu is an ideal place for appreciating the beauty of the Dian lake. , After which free at leisure.

Breakfast
After breakfast, free at leisure till transfer to airport for the return flight back to Singapore.

Breakfast
齐集新加坡樟宜国际机场飞往昆明,抵达后乘坐专车前往楚雄,途中游览 "恐龙谷"(含电瓶车)。世界恐龙谷重现了一个失落的侏罗纪时代,是一个集遗址保护、观光休闲、科普科考等为一体的恐龙文化旅游主题公园,为国家5A级旅游景区。公园分为"恐龙遗址科考观光区""侏罗纪世界旅游区"两大区域。 从1938年至今,在禄丰境内已发掘出土较为完整的恐龙化石个体120余具,年代跨越侏罗纪早、中、晚3个时期。中外专家认为,禄丰是迄今世界上出土恐龙化石最丰富、最完整、最古老、最原始的地区之一,是中国恐龙的原乡。*如客人乘搭MU将在当天前往大理

午餐 / 晚餐
Day 2楚雄-大理(2.5小时)-丽江(2.5小时)
前往大理,抵达后游览大理古城,(不含电瓶车),以及独具特色的洋人街.随后参观精美雅致的白族民居并观赏白族歌舞表演品尝三道茶。大理白族是一个好客的民族,他们的待客之道,最隆重的莫过于三道茶:第一道"苦茶"饮之生津,消除疲劳;第二道"甜茶"清甜适口,提神醒脑;第三道"回味茶"齿颊留香,回味无穷.游罢前往丽江

早餐 / 午餐 / 晚餐
早餐后前往玉龙雪山游览,搭乘缆车往冰塔林大索道(玉龙雪山最高峰),饱览雪山脚下如诗如画的甘海子,蓝月谷,白水河,景区内瀑布错落有致,罕见的虹鳟鱼游梭于清澈的泉水中,形成景区一大特色。游罢,续往玉龙雪山观赏张艺谋导演巨著《印象丽江》,这是一部以天,地,雪山为背景,由近千名当地少数民族演员呈现的实景表演,真实生动地展现了纳西族等少数民族的生活场景和感人故事。游览世界文化遗产的大研古镇、黑龙潭以及由"小桥,流水,人家"所形成独具特色的四方街。*注:如冰塔林索道遇到索道检修或风过大停运,则更改为云杉坪小索道+电瓶车,无差价退补; 印象丽江为赠送内容,如因人为不可抗拒因素而停演,旅行社将不作任何补偿。

早餐 / 午餐 / 晚餐
驱车前往虎跳峡景区,虎跳峡是中国最深的峡谷之一,谷坡陡峭,蔚为壮观。江流在峡内连续下跌7个陡坎,落差170公尺,水势汹涌,声闻数里,为世界上最深的峡谷之一。车游纳帕海,夜游龟山公园。 前往迷人风景被誉为人间仙境的香格里拉,它原名中甸,是世人寻觅已久的世外桃源。

早餐 / 午餐 / 晚餐
早餐后,参观普达措国家森林公园:属都湖(含环保车)。普达措国家公园,位于滇西北"三江并流"世界自然遗产中心地带,由国际重要湿地碧塔海自然保护区和"三江并流"世界自然遗产哈巴片区之属都湖景区两部分构成,以碧塔海、属都湖和霞给藏族文化自然村为主要组成部分,也是香格里拉旅游的主要景点之一。海拔在3500米至4159米之间,属省级自然保护区,是"三江并流"风景名胜区的重要组成部分。普达措国家公园拥有地质地貌、湖泊湿地、森林草甸、河谷溪流、珍稀动植物等,原始生态环境保存完好。 午餐后返回丽江

早餐 / 午餐 / 晚餐
早餐后返回昆明, 参观昆明新地标金马碧鸡坊云南昆明金马碧鸡坊位于昆明市中心三市街与金碧路汇处,高12米,宽18米,雕梁画栋精美绝伦,东坊临金马山而名为金马坊,西坊靠碧鸡山而名为碧鸡坊。后与南屏步行街自由购物

早餐 / 午餐 / 晚餐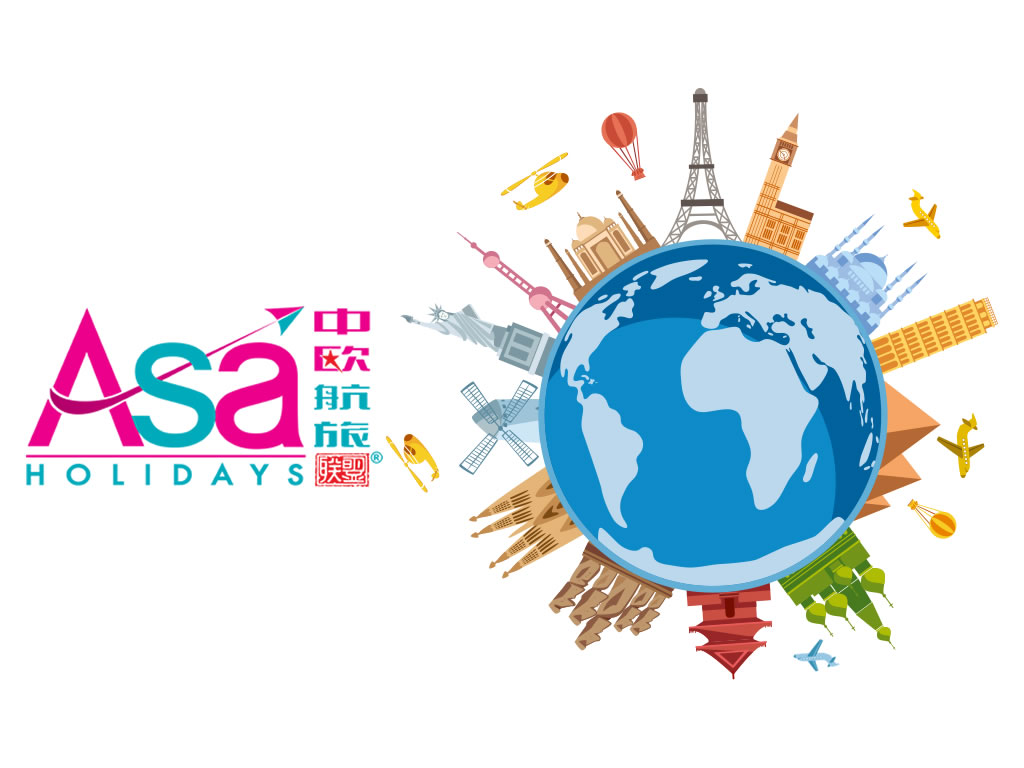 早餐后,游览官渡古镇,是昆明地区著名的历史文化古镇之一。官渡古镇 官渡原名"窝洞"这里云水淼霭,薰风无浪,风光如画。早在唐代,"窝洞"便是南诏王公游览滇池时理想的驻足之地。"多少行人此来往,马蹄踏破五更霜","此地酒帘邀我醉,隔船笙鼓送我归",古老的官渡沉浸在一片丝竹管弦之声中.游览后自由活动

早餐

早餐
Visa
Filipino: Yes
Australian: Yes
American: Yes
Indian: Yes
Chinese: No
Singaporean: No
Indonesia: Yes
Malaysian: Yes
*Please note that the above visa information should be used as a reference without warranties.
Tipping
Gratuity: A nominal fee of RMB25 person / per day will be given to the guide & driver in reciprocation for the service rendered.e.g.8 days =RMB200/P
Useful Info
Remark:
1. In the event of local religious festivals, unforeseen circumstances and/or bad weather conditions, the sequence of the itinerary may be changed or altered.
Alternative attractions will be substituted without prior notice and/or at short notice in order to ensure a smoother journey and tour.
2. Admission and entrance ticket will be included when specified.
3. Minimum group size of 10 passengers is required for a confirmed departure. Group size of 10 and below will solely be at the discretion of ASA Holidays and passengers need to accept the arrangement.
4. Tour is conducted in Mandarin.
5. All hotel ratings are based on local standards. In the event that accommodation in the stated hotel is unavailable, it will be replaced by another hotel of similar standards.
6. During major events, accommodation may not be in the city mentioned
7. ASA Holidays recommends you to buy travel insurance for your travel to ensure coverage.
8. All flights are subject to change without prior notice
9. In the event of discrepancies between English and Chinese itinerary, please refer to Chinese version.
10. Room types are based on run of the house and allocated by respective hotels. ASA Holidays will not be responsible for the differences of the room allocated.
11.Singapore tour leader service fee :SGD 2 person / per day = SGD16/P