ATLANTIC CITY
• Boardwalk • Entertainment City
PHILADELPHIA
• Independence Hall • Liberty Bell
WASHINGTON DC
• White House • Capitol Hill
• Lincoln Memorial
• Korean Veterans Memorial
• Vietnam Veterans Memorial
• Jefferson Memorial • Washington Monument
• Hershey's Chocolate World
NEW YORK
• Wall Street • Times Square • United Nations
• Fifth Avenue • Ground Zero
• Rockefeller Center • Liberty Harbor Cruise
NIAGARA FALLS
• Hornblower Niagara Cruise
ALBANY
• New York State Capitol
• Empire State Plaza
MASSACHUSETTS
• Harvard University
• Massachusetts Institute of Technology
• Trinity Church
• The New England Holocaust Memorial
• Quincy Market
SHOPPING
• Woodbury Premium Outlets (220 Stores)
Meals
07 Breakfasts, 2 Lunches, 6 Dinners
Accommodation
08 Nights hotel stay
Day 1SINGAPORE ✈ PHILADELPHIA
Assemble at Singapore Changi Airport and begin your holiday with a pleasant flight to Philadelphia.

Meals On Board
Day 2PHILADELPHIA – ATLANTIC CITY
Upon arrival, we will proceed to Philadelphia and visit Independence Hall, where the US Declaration of Independence was signed in 1776. Continue with the viewing of the Liberty Bell and a photo stop at the Statue of George Washington. Thereafter, we will make a trip to New Jersey to spend a day in the famous casino town of Atlantic City, NJ! This beautiful oceanfront city in southern New Jersey is known for its boardwalks, casinos, and nightlife. Whether you like gambling, shopping, sightseeing, or just spending your days laying lazily on the beach, Atlantic City has something for you!Hotel Stay: Bally's Atlantic City or similar

Meals On Board
Day 3ATLANTIC CITY – BALTIMORE – WASHINGTON DC
After breakfast, we will depart Atlantic City for Baltimore. This is a major city in Maryland with a long history as an important seaport. Fort McHenry, the birthplace of the U.S. national anthem, "The Star-Spangled Banner," sits at the mouth of Baltimore's Inner Harbor. Today, this harbor area offers shops, upscale crab shacks and attractions like the Civil War–era warship the USS Constellation. We will make a stop here for the photo taking before we continue our journey to Washington DC. Hotel Stay: Holiday Inn Chantilly or similar

Breakfast / Dinner
Day 4WASHINGTON DC – HARRISBURG
This morning, proceed to Washington DC and visit its historical landmarks such as White House, Capitol Hill, Lincoln Memorial, Korean Veterans Memorial, Vietnam Veterans Memorial, Jefferson Memorial, and Washington Monument. In the late afternoon we will travel to Harrisburg Pennsylvania for an overnight stay.Hotel Stay: Best Western, Holiday Inn Express or similar

Breakfast / Lunch / Dinner
Day 5HARRISBURG – NIAGARA FALLS
Travel north to Hershey's Chocolate World– the sweetest place on earth! Experience the Hershey's Great American Chocolate Tour and learn how chocolate is made. It also includes activities like the Chocolate Tour, Trolley Works, and the Create Your Own Candy Bar. Continue your journey to Niagara Falls, one of the World's greatest natural wonders. After dinner you can join the optional tour to see the colourful illumination of the falls.Hotel Stay: Sheraton at the Falls (USA) or similar

Breakfast / Dinner
Day 6NIAGARA FALLS – ALBANY
Enjoy one of Niagara's most popular and breathtaking attractions, a boat ride on the Maid of the Mist Niagara Cruise (admission included). Get your camera ready as you enjoy close up views on the boat ride. Sail near the base of Horseshoe Falls, American Falls and Bridal Falls. Thereafter continue our journey to Albany the State Capital of New York upon arrival we will view the New York State Capitol & Empire State Plaza. Note: *Niagara Cruise operates from Mid-April to October and is subject to weather conditions; if closed, it will be replaced by journey behind the falls.Hotel Stay: Hilton Garden Inn Troy or similar

Breakfast / Dinner
This morning, we will see Washington Park where the Tulip Festival is held every spring, coinciding with Mother's Day. If time permit you may want to consider an optional Historic Site Tour to visit the USS Slater the last World War II Destroyer Escort afloat in America before we proceed to Boston (also known as the 'Capital of New England'). It is the largest city of the Commonwealth of Massachusetts and is one of the oldest cities in America. Stop at Faneuil Hall Marketplace and the historical Quincy Market, one of America's oldest gathering places. Enjoy the famous Boston lobster dinner before checking into the hotel.Hotel Stay: Radisson Nashua or similar

Breakfast / Dinner (Boston Lobster Dinner)
After breakfast, visit the prestigious campus of Harvard University, Massachusetts Institute of Technology, Trinity Church and The New England Holocaust Memorial. Thereafter, transfer to New Jersey and check into the hotel.Hotel Stay: Marriott, APA Hotel, Wyndham Garden Newark or similar

Breakfast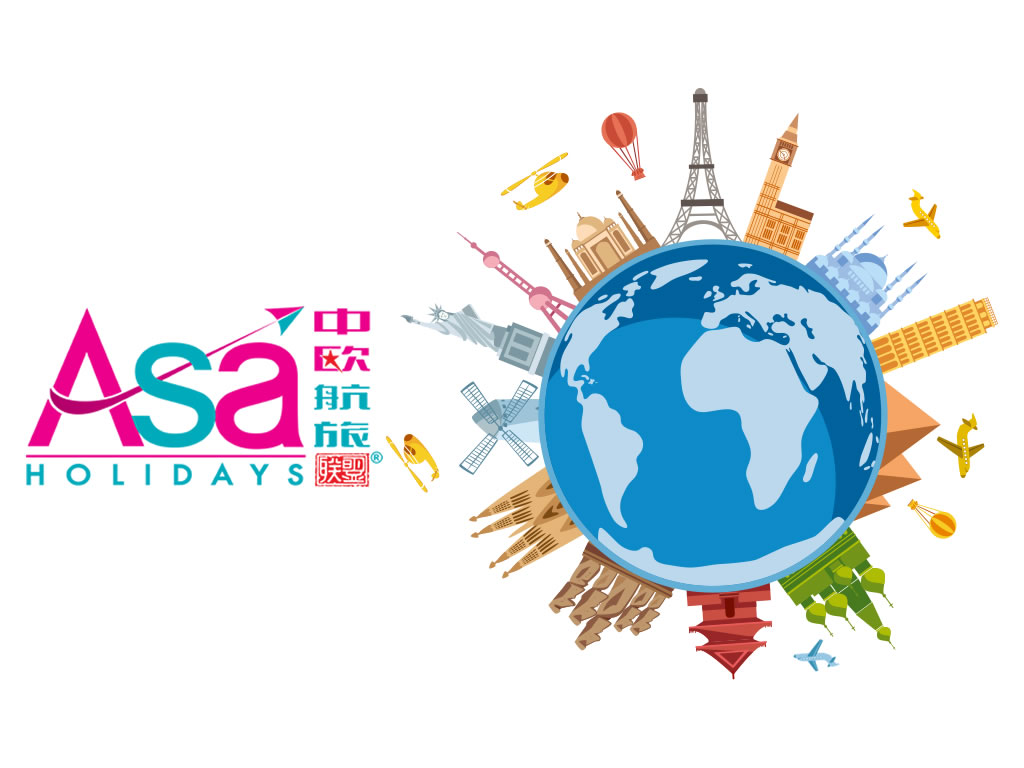 Enjoy some shopping at Woodbury Premium Outlets which feature over 220 retail outlets. Find impressive savings at Burberry, Gucci, Coach, Chloe, Fendi, Polo Ralph Lauren, Prada, etc.Hotel Stay: Marriott, APA Hotel, Wyndham Garden Newark or similar

Breakfast
Day 10NEW YORK ✈ SINGAPORE
After breakfast, embark on a Harbour Cruise (admission included) to view the Statue of Liberty, Chrysler Building, Brooklyn Bridge and Manhattan Financial District. Continue to visit the Financial District, Wall Street, Charging Bull, New York Stock Exchange, Federal Hall, Trinity Church, Ground Zero, One World Trade Center and Rockefeller Center. Drive to downtown and view the United Nations Headquarters, Empire State Building, Fifth Avenue, Times Square and Trump Building. Thereafter, transfer to the airport for the flight back to Singapore. We hope that you had a memorable vacation with ASA Holidays.

Breakfast / Lunch / Dinner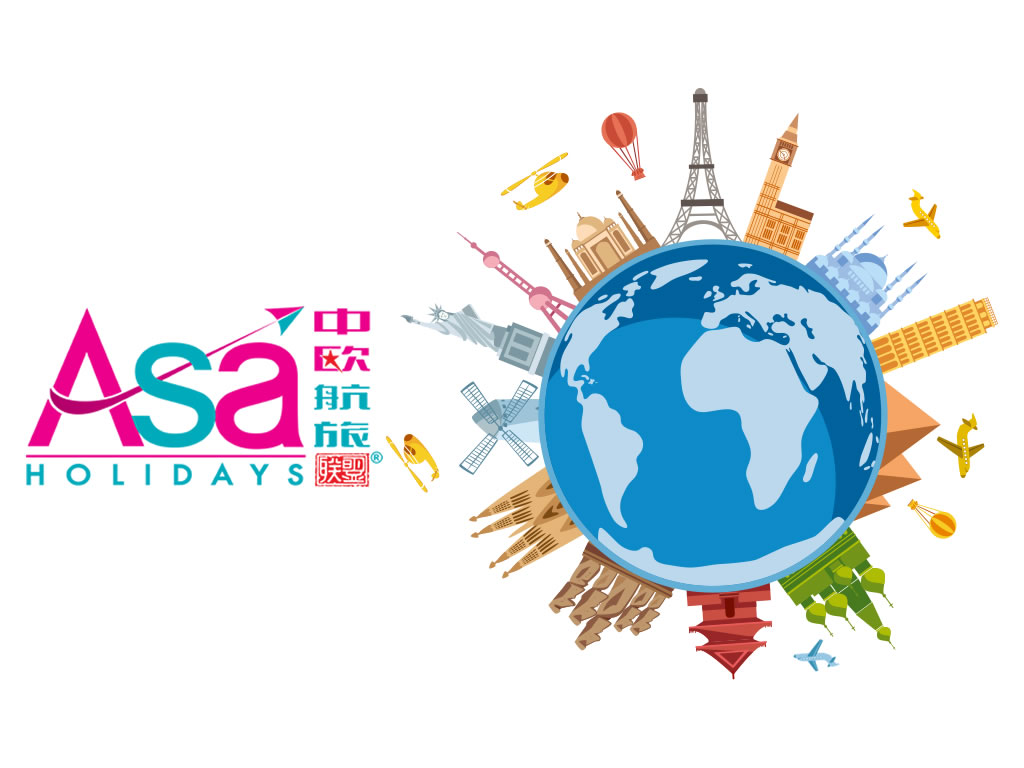 Day 12ARRIVE IN SINGAPORE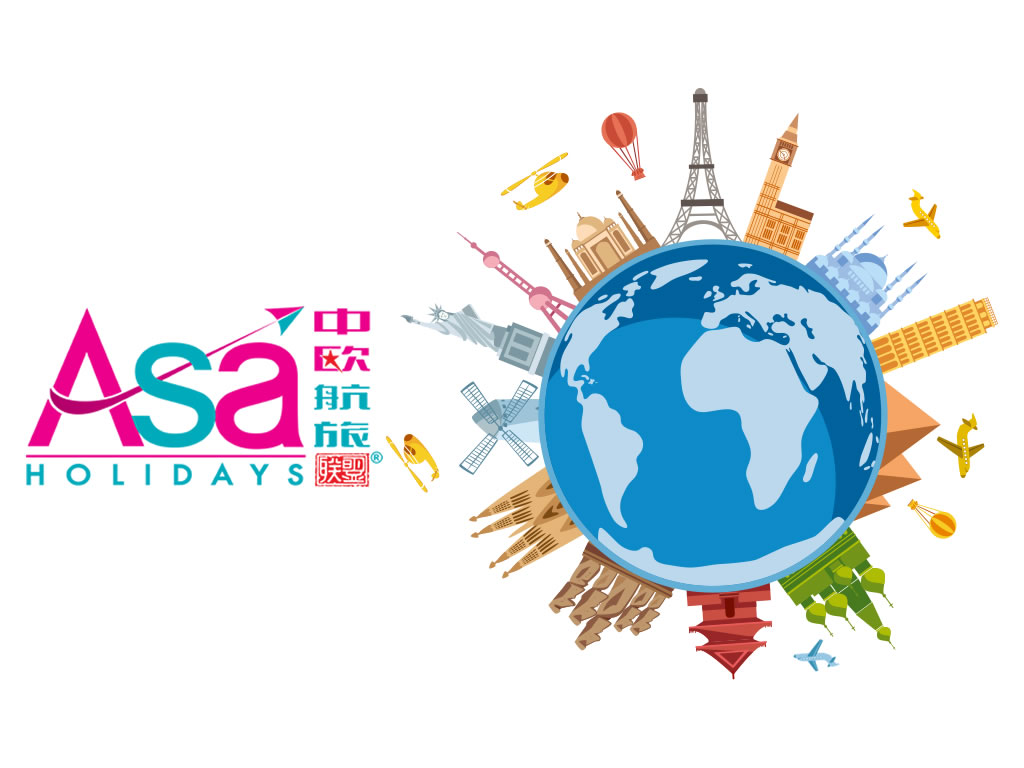 Meals On Board
集合于新加坡樟宜国际机场乘搭班机飞往美国 - 费城. 费城有着 "友爱之城"的别称,是美国最老、最具历史意义的城市之一。

飞机餐
抵达费城;美国的发源地后,我们将会参观具有历史意义的自由钟和在1776年7月4日签下《独立宣言》的独立厅。您也有机会与乔治·华盛顿雕像拍照。随后,我们将前往新泽西州的大西洋城。这是美东规模最大的娱乐城。这个美丽的海滨城市有木板路,赌场和夜生活而闻名。无论您喜欢赌博,购物,观光,还是只是懒懒地躺在沙滩上,大西洋城都有您的需求!酒店住宿:巴利大西洋城酒店及赌场或同级

飞机餐
今天我们将继续前往巴尔的摩市,停在风景秀丽的内港休息拍照。 接着,我们将继续驱车前往华盛顿特区。晚餐后,入住华盛顿特区附近的酒店休息住宿:希尔顿, 假日酒店或同级

早餐 / 晚餐
今早, 前往观光华盛顿特区, 美国政治中心, 白宫和国会大厦。华盛顿还是美国的文化中心之一。参观美国开国元老杰佛逊纪念堂;中间站立的美国独立宣言起草人-杰佛逊, 彷佛在监看着对面的白宫, 是否违背了当初开国元老的期许;而华盛顿纪念碑高高的矗立在华府中央, 正像征着盏明灯, 照耀着大地;林肯纪念堂中林肯巍峨的坐姿,正像南墙上所刻的盖蒂斯堡演说词那样的憾动人心;而北墙上的第二任就职演说词更表现他的坚定信念。杰佛逊纪念堂及华盛顿纪念塔总是环绕在全美人民的心中。随后, 前往越战朝鲜战争纪念碑前缅怀逝去的先烈。之后,我们将继续驱车前往哈里斯堡。哈里斯堡是美国宾夕法尼亚州南部城市和州首府。酒店住宿:智选假日酒店,最佳西方酒店或同级

早餐 / 午餐 / 晚餐
从哈里斯堡出发前往世界上最甜蜜的地方-赫氏朱古力城, 了解巧克力的制作过程, 甚至可以品尝一些巧克力的产品。晚餐后, 前往尼加拉瀑布区和入住酒店休息。晚上, 可自费参加本公司安排的自费项目, 夜赏尼加拉瀑布与雷射灯光效果下的壮丽美景。酒店住宿:瀑布喜来登酒店(美国)或同级

早餐 / 晚餐
早餐过后, 游览世界七大自然奇观之一 – 尼加拉瀑布。尼加拉瀑布被美国境内的山羊岛分隔成两部份,其中一部分是大约328公尺宽的「美国瀑布」, 另一支流为「新娘面纱瀑布」。而靠加拿大边区的则为马蹄瀑布, 宽度约675公尺, 终日发出万马不绝於耳的水声, 令人叹为观止。游客往往被那一泻千里的磅礴怒潮所著迷, 留下永难忘怀的回忆。紧接着, 准备好你的照相机踏上雾中少女号渡轮*(含门票), 近距离感受尼加拉瀑布的壮观。过后,继续我们的旅程到达纽约州首府奥尔巴尼。我们将会参观位于在市中心内的纽约州议会大厦和奥尔巴尼的帝国广场。注意:*尼加拉邮轮将运行于四月中旬至十月,如受天气影响而关闭,这行程将被尼加拉瀑布观光取代。酒店住宿:特洛伊希尔顿花园酒店或同级

早餐 / 晚餐
今天早上,我们将会到华盛顿公园。 这公园是每年春天时分,恰逢母亲节都会举办一年一度的郁金香节庆祝活动。届时将有成千上万朵灿烂盛开的郁金香围绕着公园。抵达美国最古老的城市波士顿。今晚你可享受一顿波士顿极富盛名的新鲜龙虾晚餐酒店住宿:纳舒厄雷迪森酒店或同级

早餐 / 晚餐
今天早上, 我们将进行波士顿城市半日游。波士顿是麻省首府, 也是美国文化历史中心。首先途经大会堂和参观世界闻名的麻省理工学院。随后,前往参观美国第一学府 - 哈佛大学, 并畅游繁华喧闹的哈佛广场和新英格兰纪念碑。接着逛一逛具有历史意义的昆西市场。最后, 将送往纽约新泽西酒店休息。酒店住宿:万豪,APA酒店,温德姆花园纽瓦克或同级

早餐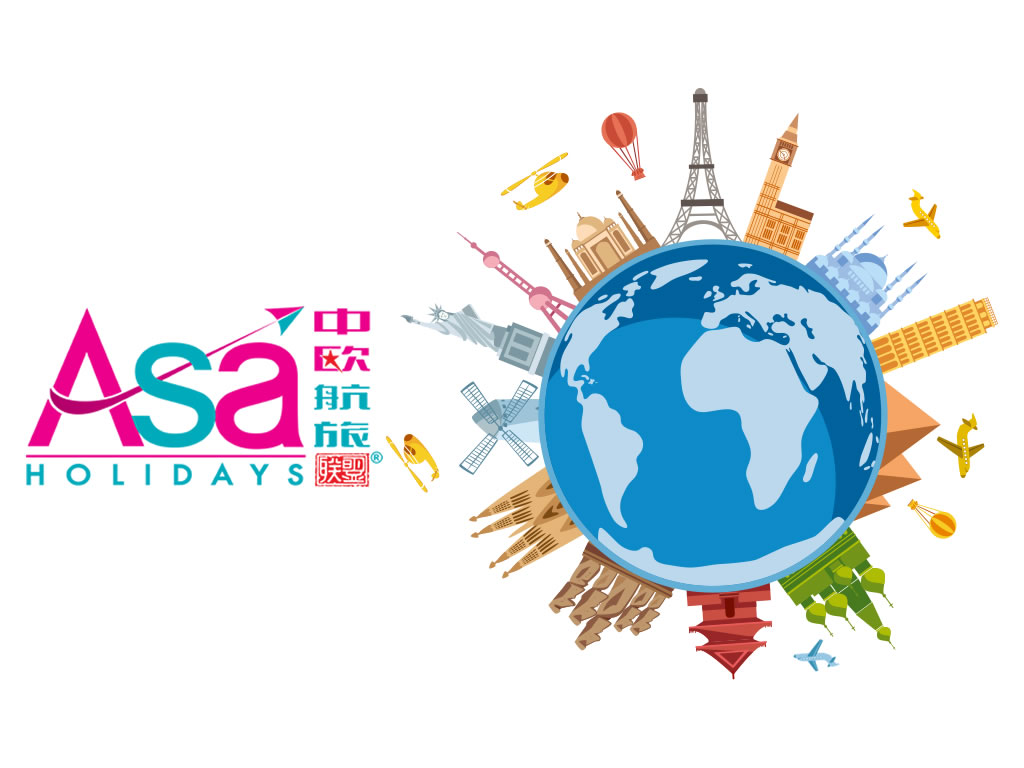 前往全美最大、最廉价,拥有超过220间各式品牌的购物天堂伍德伯里名牌畅货中心(Woodbury Premium Outlets);在此你可购买到超值优惠品牌如Burberry, Gucci, Coach, Chloe, Fendi, Polo Ralph Lauren及Prada等等。酒店住宿:万豪,温德姆花园纽瓦克或同级

早餐
早餐后, 乘搭渡船观赏自由女神像,可看到纽约最繁华的曼哈顿大楼群,布鲁克林大桥和金融区。感受美国第一大都会的魅力;自由女神像从1886年开始, 就一直驻守在纽约市的海口, 迎接并守护著来自世界各地、怀著美梦踏上新大陆的移民。是美国自由民主立国精神的最佳象征,也是纽约给世人的第一个印象地标。随后, 前往金融市区观光,华尔街,华尔街铜牛,纽约证券交易所,三一教堂, 世贸中心遗址及洛克菲勒中心。途经市中心可观看联合国总部, 帝国大厦, 第五大道,时代广场和川普大厦。随后,前往机场乘坐飞机返回温暖家园, 并希望您同中欧航旅共享美丽的回忆。

早餐 / 午餐 / 晚餐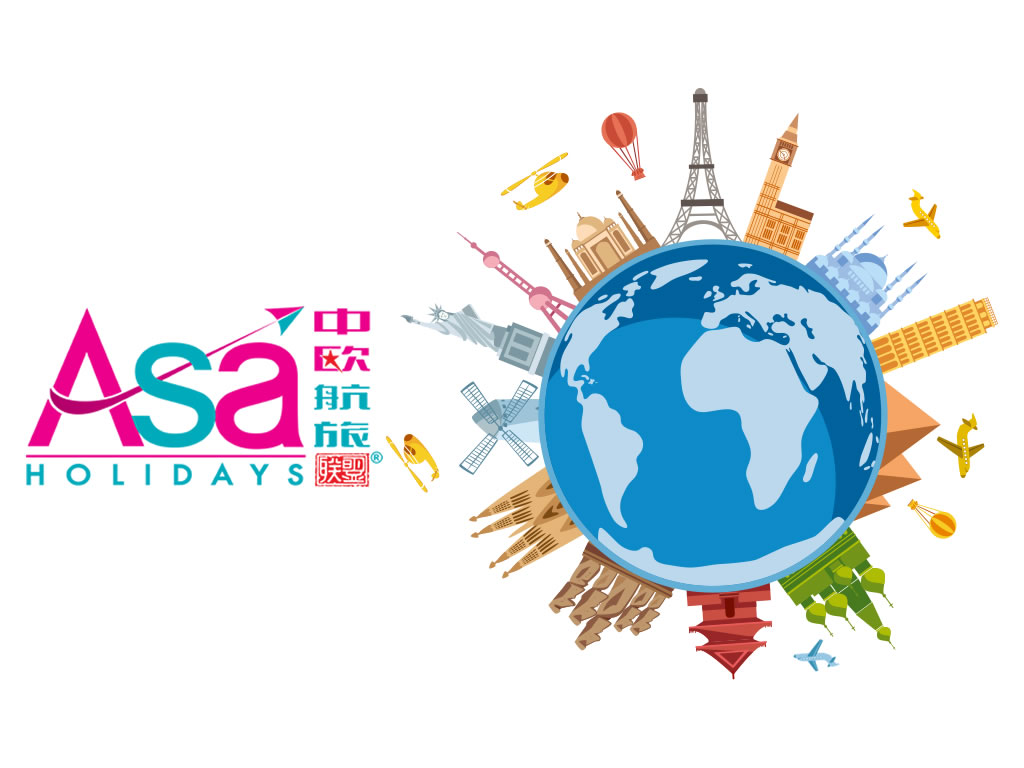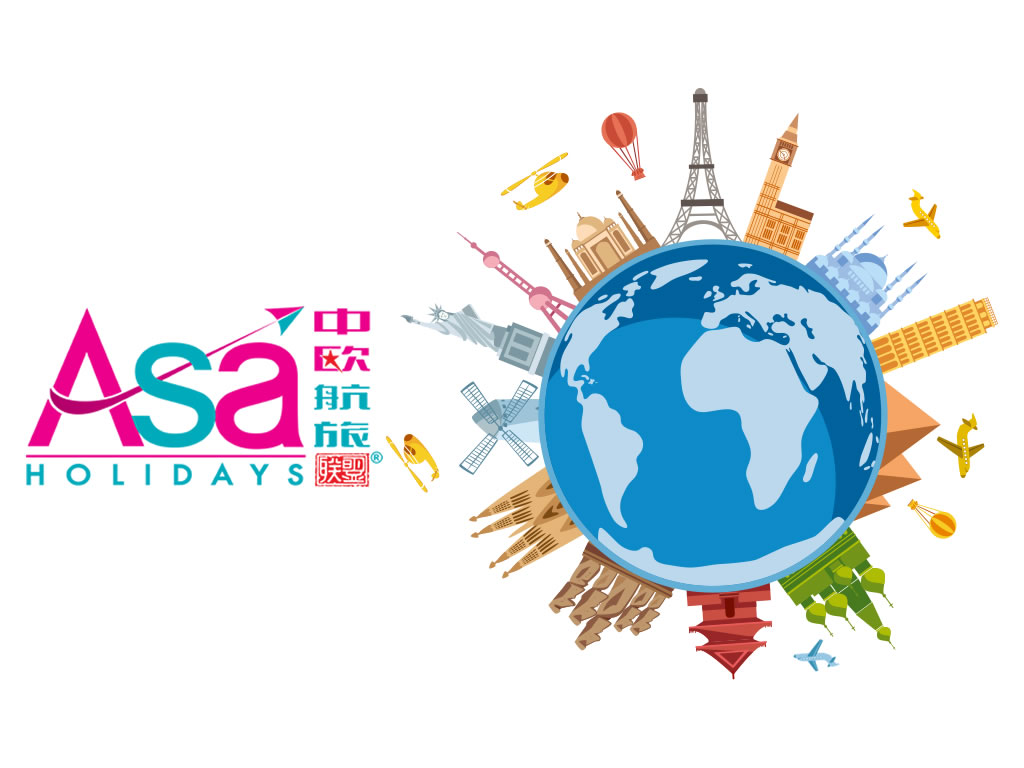 飞机餐
Visa
VISA Requirements:
Singapore passport holders are required to hold biometric passports (e-passports) in order to visit United States and Canada. In addition,
you are required to apply for Electronic System for Travel Authorization (ESTA) at least 72 hours before travelling to the United States.
Please visit https://esta.cbp.dhs.gov/esta/ for more information and to register.
Malaysia, China and Indonesia passport holders are required to apply for a tourist visa in order to visit United States and Canada. For other passport holders, please ensure that relevant visa is applied and approved before the tour departs.
All individuals carrying maximum validity (10-year) B1/B2, B1, and B2 visas in passports issued by the People's Republic of China must have a valid EVUS enrollment in order to travel to the United States.
Please visit https://www.evus.gov/evus/#/ for more information and register.
Useful Info
Note:
1. In the event of local religious festivals, unforeseen circumstances and/or bad weather conditions, the sequence of the itinerary may be changed or altered. Alternative attractions will be substituted without prior notice and/or at short notice in order to ensure a smoother journey and tour.
2. All bookings will be subjected to terms and conditions as stipulated in this brochure.
3. Admission and entrance ticket will be included when specified.
4. Minimum group size of 16 passengers is required for a confirmed departure. Group size of 15 and below will solely be at the discretion of ASA Holidays and passengers need to accept the arrangement.
5. Tour is conducted in English.
6. All hotel ratings are based on local standards. In the event that accommodation in the stated hotel is unavailable, it will be replaced by another hotel of similar standards.
7. During major events, accommodation may not be in the city mentioned.
8. ASA Holidays recommends you to buy travel insurance for your travel to ensure coverage.
9. All flights are subject to change without prior notice
10. In the event of discrepancies between English and Chinese itinerary, please refer to the English version.
11. Room types are based on run of the house and allocated by respective hotels. ASA Holidays will not be responsible for the differences of the room allocated.
12. Participation of optional tours will be at passengers' own choice and expenses.